SMITHFIELD TOWNSHIP -- A major development may be making its way to the Poconos, bringing a new grocery store, shopping, restaurants and apartments.
Empty fields off Route 209 in Smithfield Township could become the latest hot spot in the Poconos. Developers out of the Philadelphia area just bought this property for $8 million and plan to transform it into shops, restaurants, and apartment spaces.
"I think it's very positive, it's going to be very good. It's going to help everybody in the community, especially East Stroudsburg," said business owner Mohamed Mohamed.
Mohamed owns the Dunkin' Donuts and Mosier's Deli. His shop is on the property that was sold. He plans to move into the new development if and when the three-phase project near Marshalls Creek becomes a reality.
"We're going to relocate in the same area here in the new plan, so we're staying here. We're not going nowhere," said Mohamed.
A 77,000 square foot grocery store would be the main anchor with shops, restaurants, apartments and more.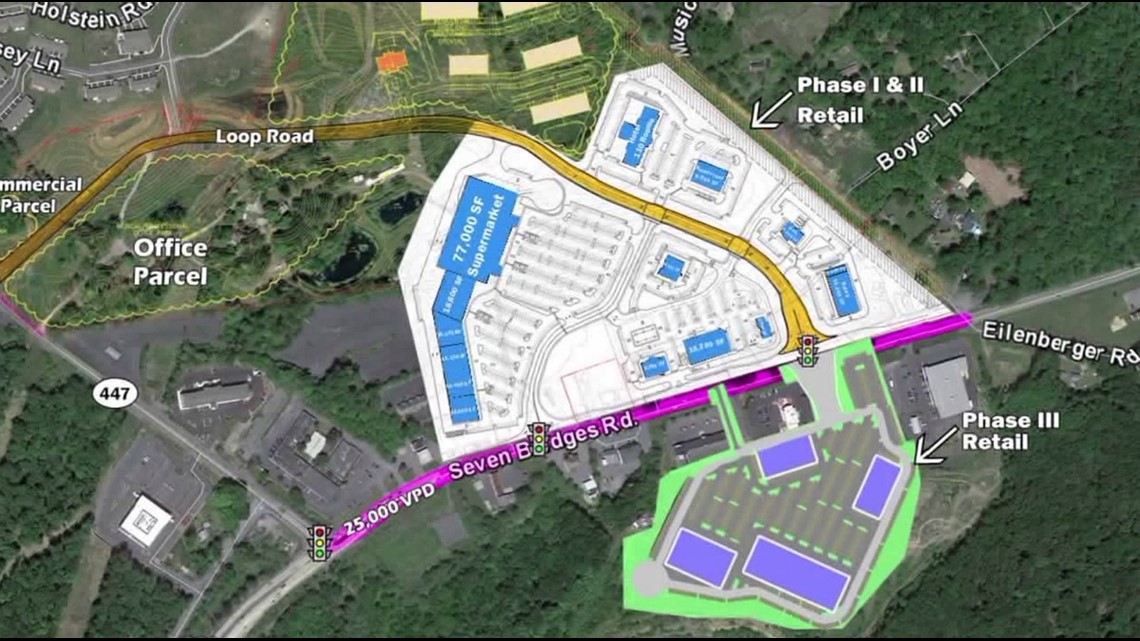 Plans for this new development include widening Route 209, adding traffic lights, and even building a new road, but none of these proposed plans have been approved by PennDOT. Only preliminary zoning ordinances have been approved by Smithfield Township.
Some who live in the Marshalls Creek area don't think another shopping complex this big is necessary.
"You have enough things up further, up on 611, how many more malls do you need in this area? I mean, how many people are going to use that mall?" asked James Haggerty of Smithfield Township.
While others believe this could fill a void.
"It seems positive. It seems the area could use the boost in the economy. It seems like it would bring jobs and revenue to the local area," said Jack Rybner of Marshalls Creek.
Developers say about 1,000 jobs could be brought to the area and about $100 million in construction work.
The plans are still in the beginning stages, but construction could begin as soon as 2017.