NESCOPECK, Pa. — The drive over the Nescopeck Creek bridge in lower Luzerne County could look different in the coming years.
PennDOT's proposed electronic toll system involves charging drivers heading west on Interstate 80 $1 to $2 for cars and $5 to $10 for tractor-trailers.
In a public comment session at the Nescopeck Township Social Hall on Tuesday, the plan was not popular.
"People are not going to want to pay the tolls, no kidding. Find another way. Find another way. We proved 3 or 4 years ago when they wanted to toll the whole road, we proved that people don't like that. Who do these tolls affect the most? The working person who need to cross daily, back and forth and it affects everybody cause the tolls are highest on the tractor-trailers. Tractor-trailers deliver all of our goods, great it pays for the bridges. Now we're going to pay for that in increase of our goods. That's my concern," said Andrew Shecktor of Berwick.
People who showed up to the session could check out pictures of the proposed plan to toll the westbound I-80 bridge over Nescopeck Creek.
Fred Gaffney, President of the Montour County Chamber of Commerce, was one of them, and he says local businesses are worried.
"The rate for commercial vehicles is going to be significantly higher, and a number of our manufactures and distributions and facilities operate along the entire span of the interstate 80corridors, so it has a real compounding effect on a daily basis as part of their business," said Gaffney.
PennDOT officials say with more fuel-efficient vehicles and revenues from the gas tax being low, it is proposing these toll bridges instead.
It's part of a plan to toll nine bridges around the state in order to pay for repairs to those bridges.
"The general sentiment that people are still against it because it is a toll, an additional expense, a user fee for using the roadway. I think it lessens some of that because we are just doing it in one direction, but it really hasn't moved the needle as far as we have more people that are for it," said Richard Brown, Executive for PennDOT District 4.
No final decision on PennDOT's bridge tolling plan has been made yet,
Another session is also scheduled for tomorrow for the Interstate 80 bridge crossing the Lehigh River in Carbon County.
The meeting goes from 4 to 7 p.m. at Split Rock Lodge.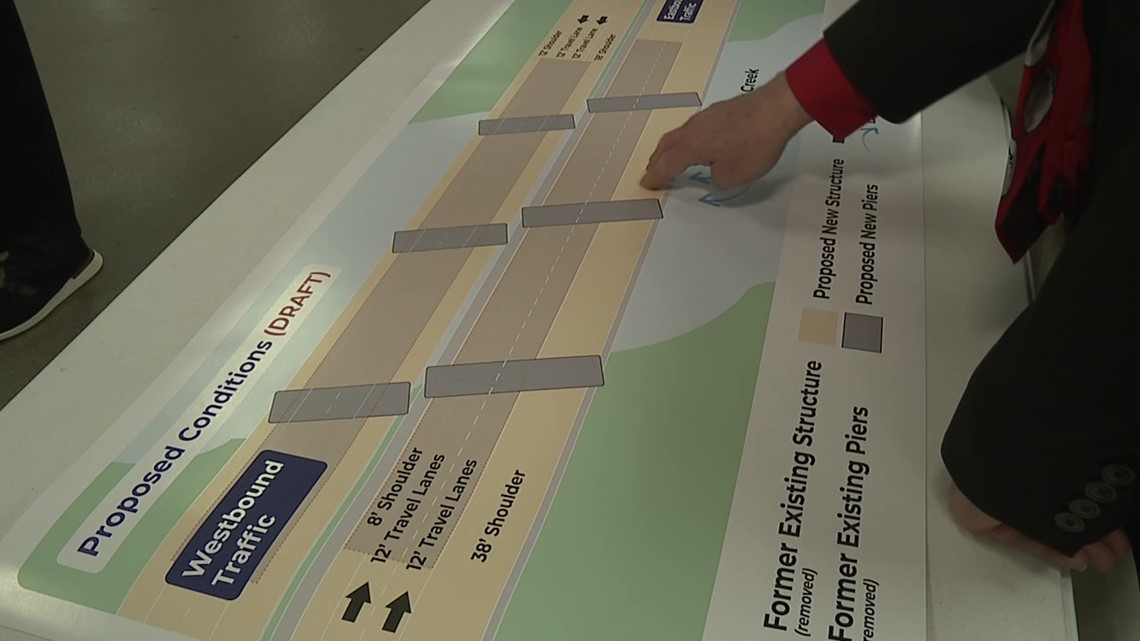 See news happening? Text our Newstip Hotline.