LEHIGHTON -- A mural that was painted inside an American Legion post in Carbon County nearly 70 years ago is getting a new home.
Since the mid-1940s, this mural was the first thing members of American Legion Post 314 in Lehighton would see when walking into the banquet hall. It depicts the borough and was painted by famed artist and Carbon County native Franz Kline.
"It's being taken where everyone can see it and it can be taken care of properly," said Legion member Floyd Brown.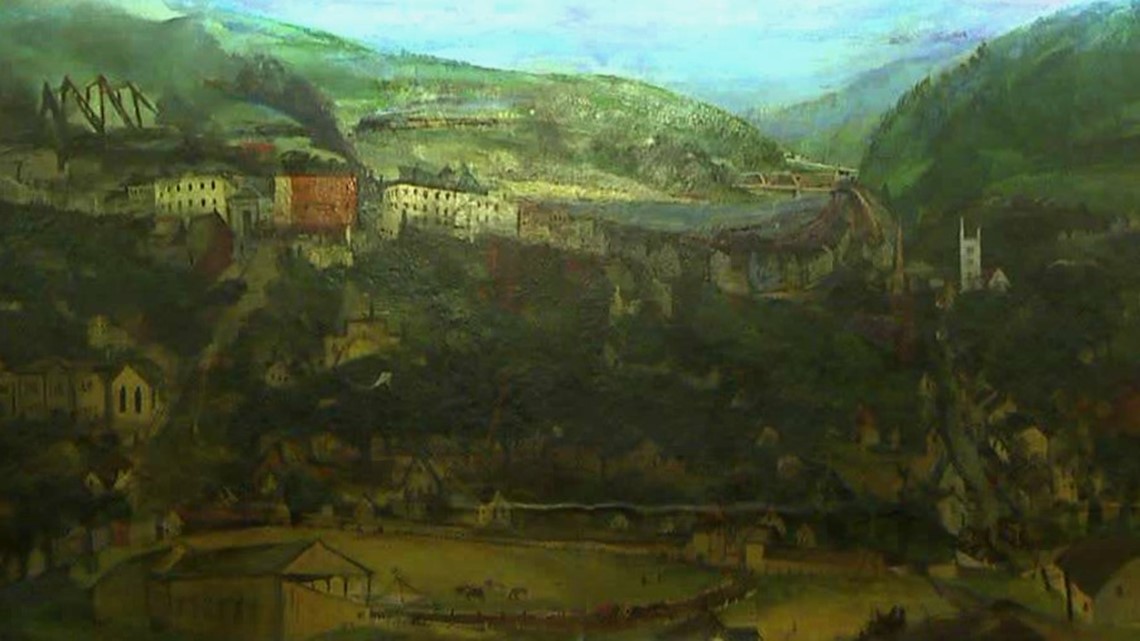 "Franz Kline is a very important abstract expressionist painter and he has local roots," said museum marketing manager Chris Potash.
The American Legion sold the oil painting to The Allentown Art Museum of Lehigh Valley last month.
Over the next few days, a conservator will carefully peel back the canvas and attempt to restore the flaws.
"For something of this size, it will need to be rolled around a tube," explained conservator Luca Bonetti. "Sometimes it is an easy procedure and sometimes it's unknown."
Once the original is taken down, a replica will be put in its place. That way, those who continue to come in will have the same view.
"You'll never even know it's not there," said Brown.
The mural was a big piece of history for many locals and regional art lovers so Legion members are sad to see it go, but would rather it be in a place for more people to see.
"You have to do what you got to do," added Brown.  "If we didn't do something, there would be no value left in it."
"It's gotten a lot of appreciation from Lehighton, Carbon County, and the local area but now it's time to restore it and show it to a wider audience where it's more accessible," said Potash.
While museum and Legion directors wouldn't say how much the mural was sold for, some Franz Kline pieces have gone for more than $5 million.
The mural is expected to be fully removed by Friday.