PENN FOREST TOWNSHIP -- A crash Thursday night on Route 903 in Carbon County left two 16-year-old girls dead.
According to investigators, there were eight people involved in that deadly crash and at least five were teenagers.
Some of those teens were supposed to start school in just a few days at Jim Thorpe Area High School.
Jasmine Fonseca and Taylor Shepherdson were both 16 years old. They lived in the same development in Albrightsville and they were both on the cheerleading squad at Jim Thorpe.
"They had so much ahead of them...a lot," said Veronica Vogeo of Jim Thorpe.
The two girls died in a crash Thursday night on Route 903 north of Jim Thorpe.
State police said Tegan Kane, 18, was driving the girls and at least two other teenage boys.
Investigators believe Kane lost control, drove into oncoming traffic, and hit a vehicle carrying a couple from New York State. Many of the teenagers were thrown from the vehicle.
All eight people in the two vehicles were either injured or killed. State police are still investigating.
"It's the same old story on this road and we're disgusted," said Jeane Trilli of Lehighton.
That crash happened just about a mile away from the entrance to the development where those girls lived with their families. People who travel this road all the time say it's really too dangerous and they hope something can be done.
"I said when I went home to my wife last night, 'I hate this road. I hate it,'" Trilli said.
Jim Thorpe Area School District is set to start classes on Wednesday. Officials and students say the first day back without the girls will be hard.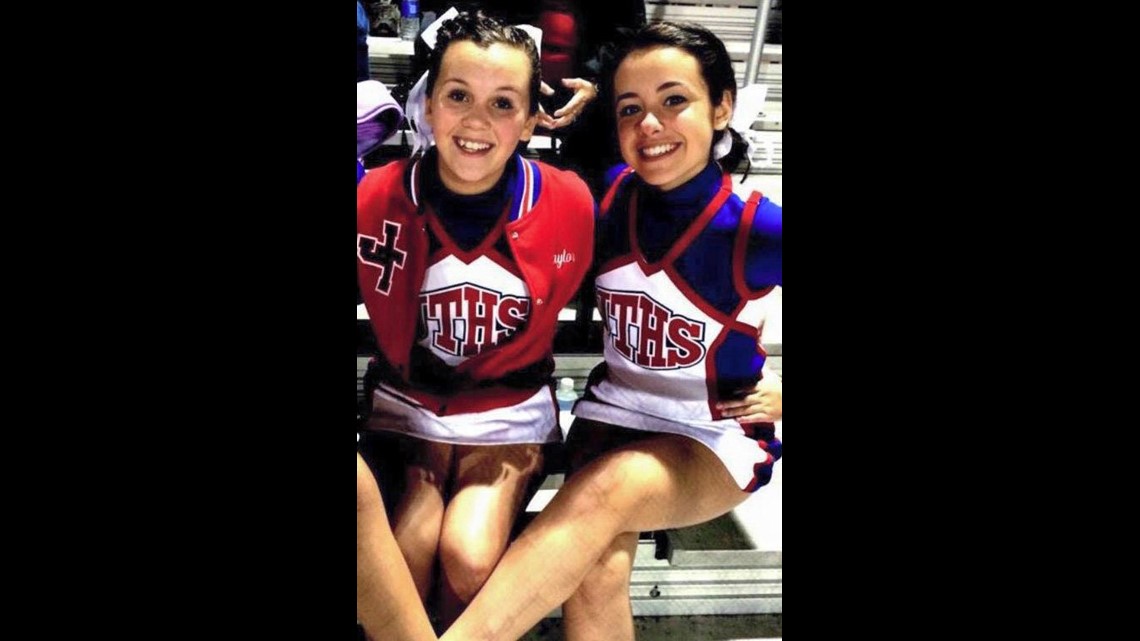 "The students had great spirit and pride in Jim Thorpe and that's going to help everyone move on," said Jim Thorpe Area High School Principal Thomas Lesisko.
The two 16-year-old cheerleaders loved their school.
"The teachers, everyone. Everyone loved them. They were two very special girls, most definitely," said Veronica Vogeo of Jim Thorpe.
"They're the type of people you can always talk to and they would be happy and want to talk to you. It just didn't seem like they had a bad day," said Jeane Trilli of Lehighton.
For now, the Jim Thorpe Area School District has grief counselors for students who are supposed to head back to classes on Wednesday. The cheerleading squad and their coach were the first to meet with those grief counselors.
"We're a small district, so it affects everyone from bus drivers, to custodians, to secretaries, to teachers and students," Lesisko said.
State police are investigating the crash, but you can still see what was left behind: a flip-flop, a shopping bag, and perfume--signs of your average teenager. Friends say it's just heartbreaking.
"Rest in peace to those angels, most definitely."
State police have not released the names of the other teens involved in the crash, but we do know that many of them are students at Jim Thorpe Area and at least one 17-year-old boy is in serious condition.
School officials said grief counselors will be back on Monday.
So far, officials at the school have canceled one event for next week, a pep rally called Meet the Olympians which usually involves the cheerleaders.