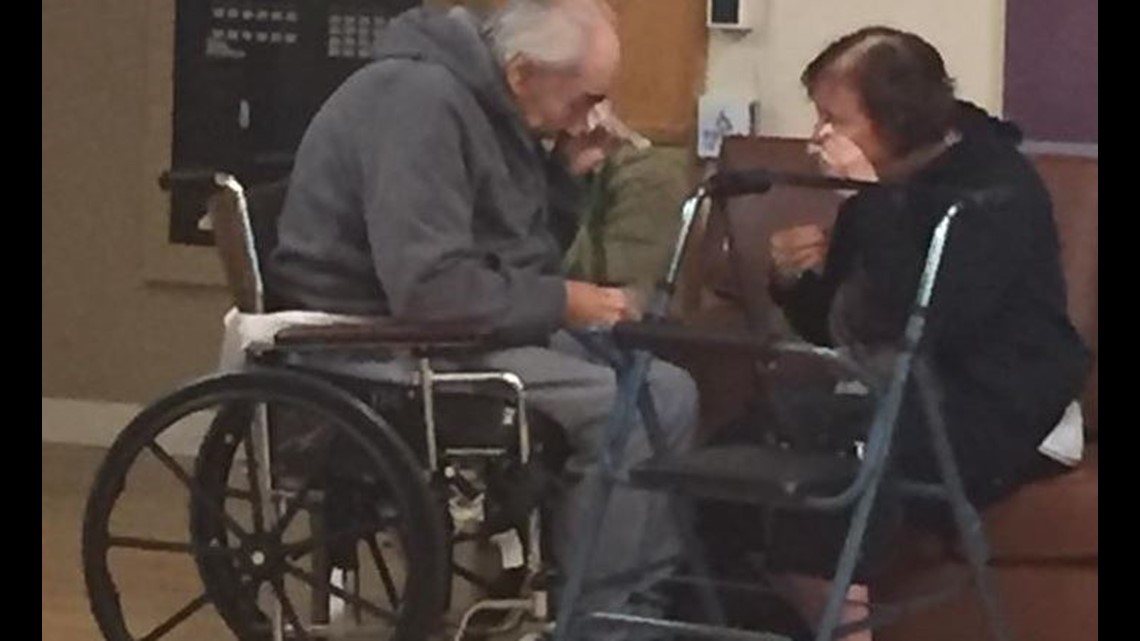 SURREY, British Columbia – A photo posted online showing an elderly couple holding hands and crying has been shared thousands of times on Facebook.
The reason is more heart-wrenching than the picture.
Wolf and Anita Gottschalk of Surrey, B.C, have been married for 62 years. But they were admitted into separate nursing homes and, for the last eight months, have been forced to live apart.
Every other day, a member of their family, usually their granddaughter Ashley Bartyik, drives the 40 minutes so they can see each other. Every time it's time to say goodbye, there are tears.
"It's an emotional outburst from both of them," Bartyik told CNN.
Bartyik, 29, cares for the Gottschalks full time. She posted a picture of the distressing routine on Facebook hoping to attract the attention of her local community. But the post has been shared thousands of times and has gained international attention.
Gottschalk was placed into Yale Road Centre in January after suffering from congestive heart failure. His wife, Anita, 81, lives in a home 40 minutes away. Since then, Bartyik says, "it's been a waiting game to get him placed." They are pleading with healthcare authority Frasure Health to reunite the couple.
"We want justice for my grandparents who after 62 years together deserve to spend their last moments in the same building," her post reads.
Wolf Gottschalk, 83, suffers from dementia and was also diagnosed with lymphoma this week. Though the memory of his wife has not faded, Ashley is afraid it eventually will.
"The time is ticking now more than ever before," she told CNN.
"This is a heartbreaking situation for the family, and it's quite upsetting for us as well," a spokeswoman for Frasure said, "We are committed to reuniting the couple and we hope to do so within the next few weeks."
The story of the couple was first reported by CNN affiliate CTV.