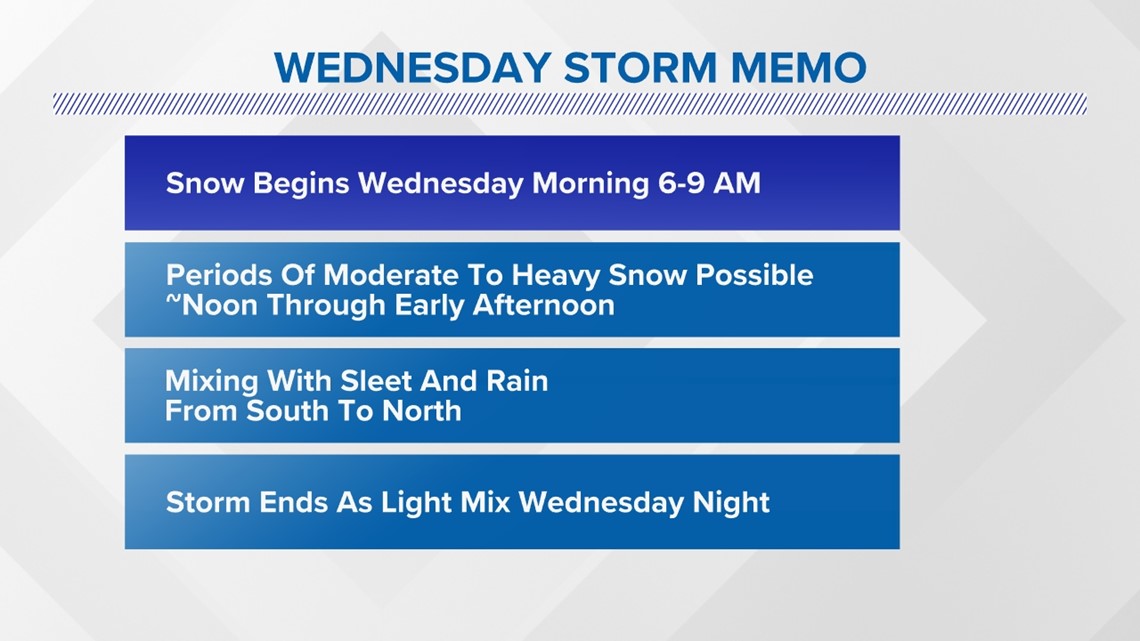 We're tracking a storm that is set to arrive Wednesday morning and stay with us through Wednesday night. It will start as snow and we may experience moderate to heavy snow for a couple of hours in the middle of the day before the changeover to sleet and rain occurs. The storm will end as light rain or a light icy mix Wednesday night. The evening commute will likely be more affected than the morning commute.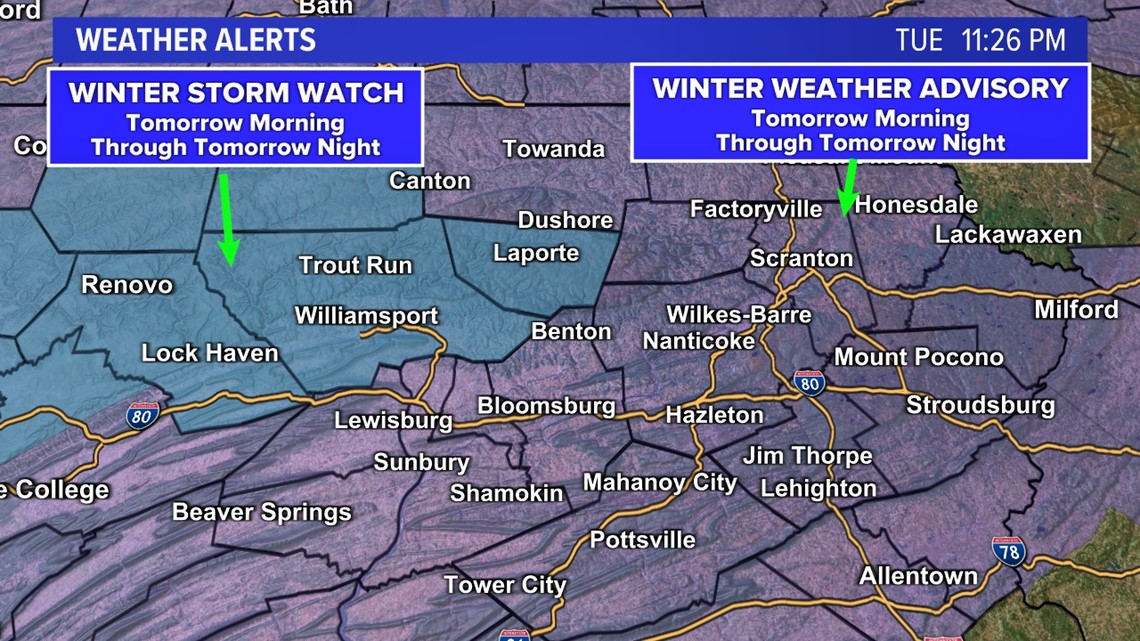 The National Weather Service has issued a Winter Weather Advisory for Eastern Pennsylvania as well as much of Central Pennsylvania. Winter Storm Watches are still in effect for Clinton, Lycoming, Sullivan, and Tioga Counties. Based on the data we've seen today and tonight, this looks like a Winter Weather Advisory event for our area. However - we'll keep you updated on the latest official alerts from the National Weather Service.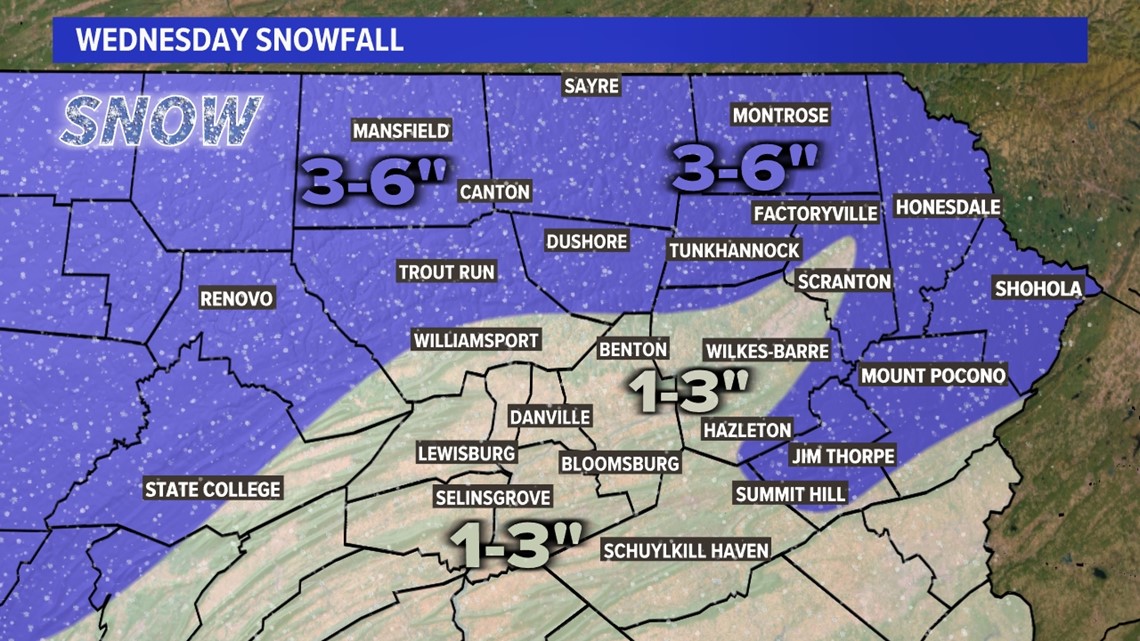 The storm will start as snow for the entire area. Before a changeover to sleet/rain occurs, you can expect a general 1-3" in Eastern valley areas with 3-6" possible elsewhere.
Here's the thing - the snow will come down fairly heavy for a short period of time... roughly 11AM through 3PM. This is when the bulk of the accumulating snow will occur. It will also be windy during this time so travel will be difficult.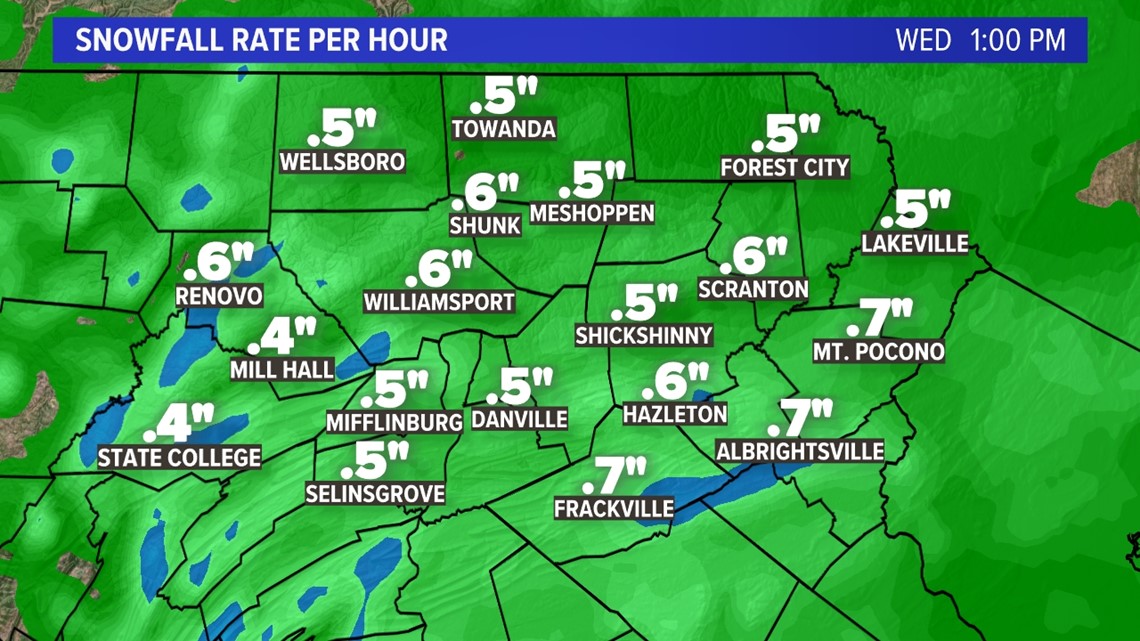 Light snow breaks out between 6-9AM There could be a 1-2 hour period where not much is happening. Things ramp up again with heavy snow possible between roughly 11AM and 3PM. This is when the majority of the accumulating snow occurs and the most difficult travel is forecast. Snow changes to a light icy mix between 2-5PM and continues into the night. This will compact our snow and also keep the threat for slippery travel going.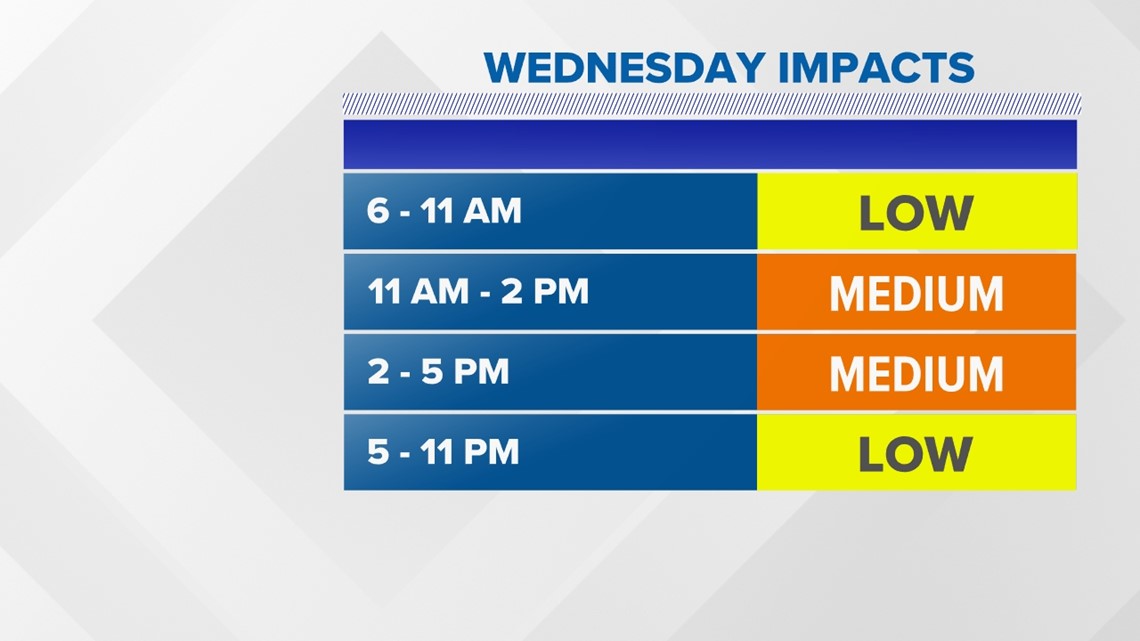 This will be a heavy/wet snow. Areas that see the higher accumulations could see a few power outages. Power outages aren't expected to be widespread as we don't expect it to be particularly windy. Snow removal crews will be busy all day on Wednesday so pack your patience if you're out on the roads. The worst of the travel conditions will likely be focused from late morning through late afternoon when the majority of the snow has fallen and a wintry mix is still occurring. We should see a lot of improvement by Wednesday night. Thursday travel conditions should be vastly improved.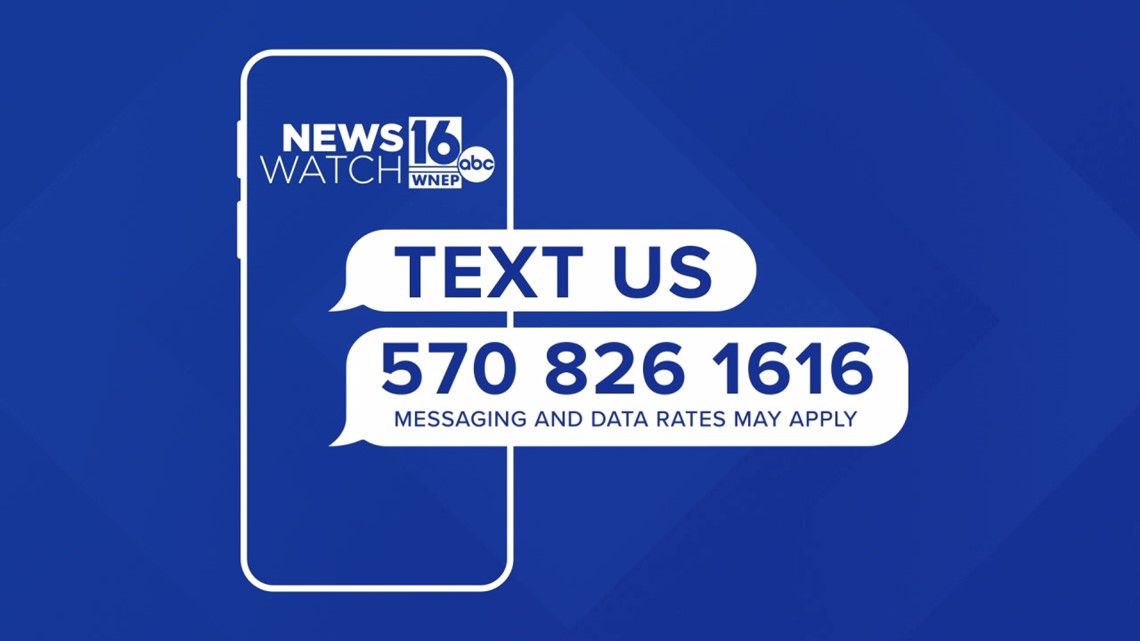 WINTER TIPS: Check out severe weather tips on WNEP's YouTube channel.