Arctic temperatures followed by 60 degree warmth, drenching rain, and ice jams… January 2018 will be one for the books.  We wrapped January up with a rather average day which just seemed fitting after the wild month that was.  Now we look ahead to February which could very well get off to an active start.  Some snow showers and squalls are possible Thursday night but that's not the focus of this blog.  I'm looking ahead to the system people are talking about for Super Bowl Sunday into Monday.  Let's start with the big picture first.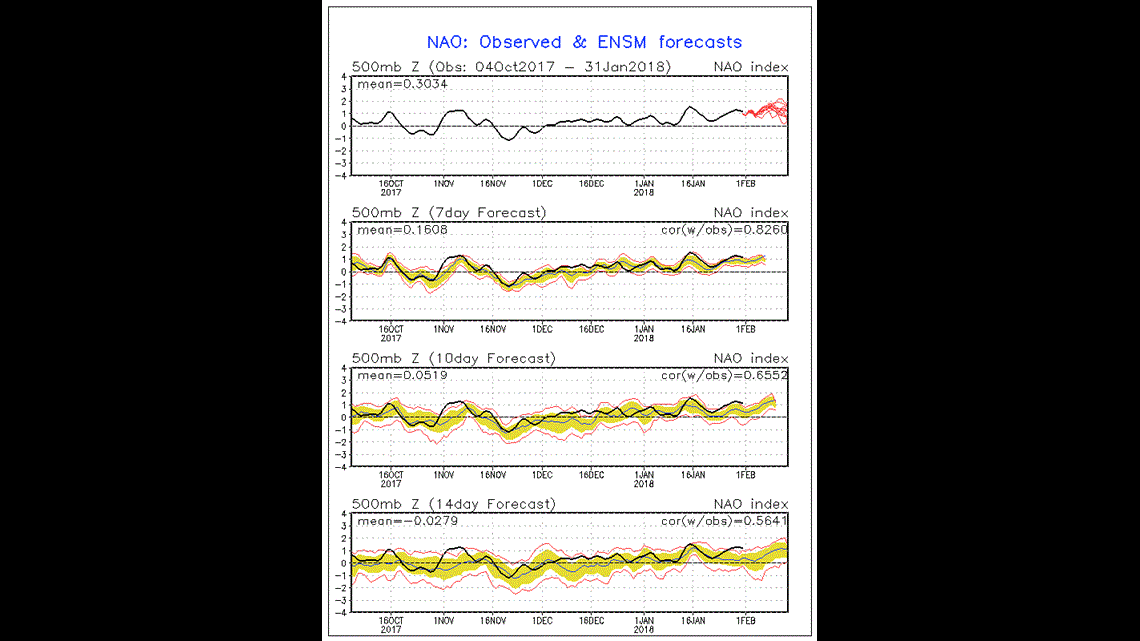 The two images above reference the two global oscillation patterns that meteorologists watch most closely for East Coast Storms.  The NAO phase determines how "blocky" our pattern gets and the PNA phase determines how willing cold air is to descend into the Eastern US.  It appears both oscillations will be in the positive phase for the next week or two.  What this means is that cold air will likely scoot into the Eastern US but the overall steering flow setup will be transient.  What I mean by that is storms won't be slowly churning up the coast into major Nor'easters.  Rather, storms will be more of the scoot and move variety.  We can still see some decent snows out of storms such as these, but if you're looking for a "biggie" i.e. the March 2017 storm – you're out of luck for the time being.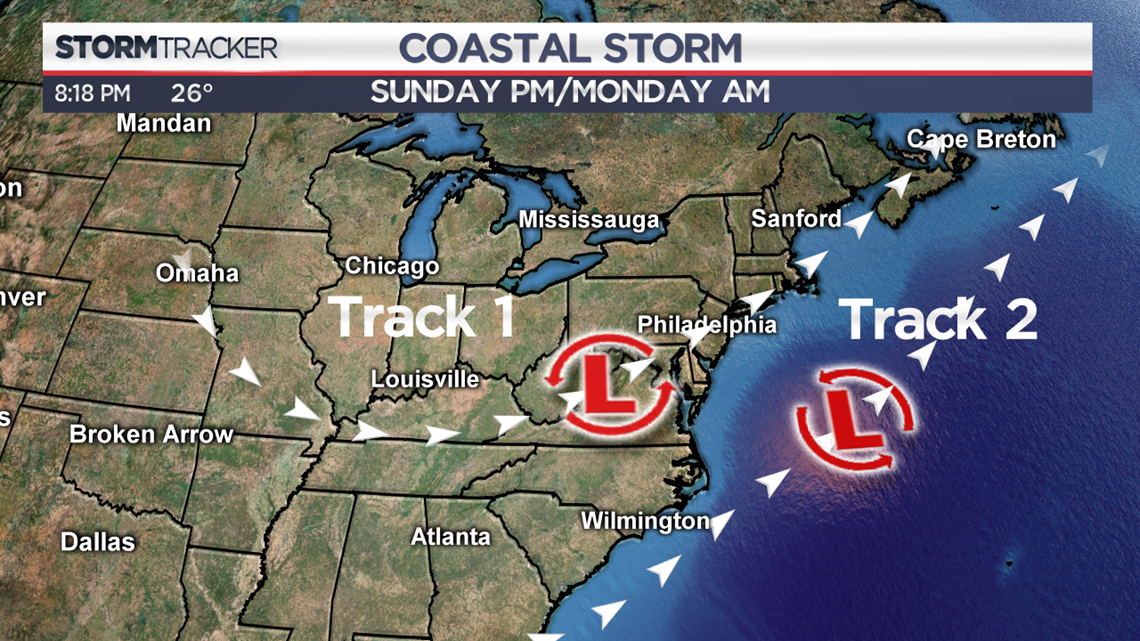 While it's too early to get into specifics about things like timing and "how much X town gets", there's fairly good agreement that a storm forms across all of our major global weather models.  The biggest difference right now (as is typically the case) is the ultimate storm track.  Track 1 camp of models (GFS & Ensembles) takes the system across the country then transfers that energy to a low pressure system that stays close to the East Coast if not slightly inland.  Track 2 camp of models (EURO, GEM, and their Ensembles) really dissolve that initial system and don't ramp up a coastal Low until it's well out to sea.  Track 1 would bring an accumulating snow.  Track 2 would be a miss wide right.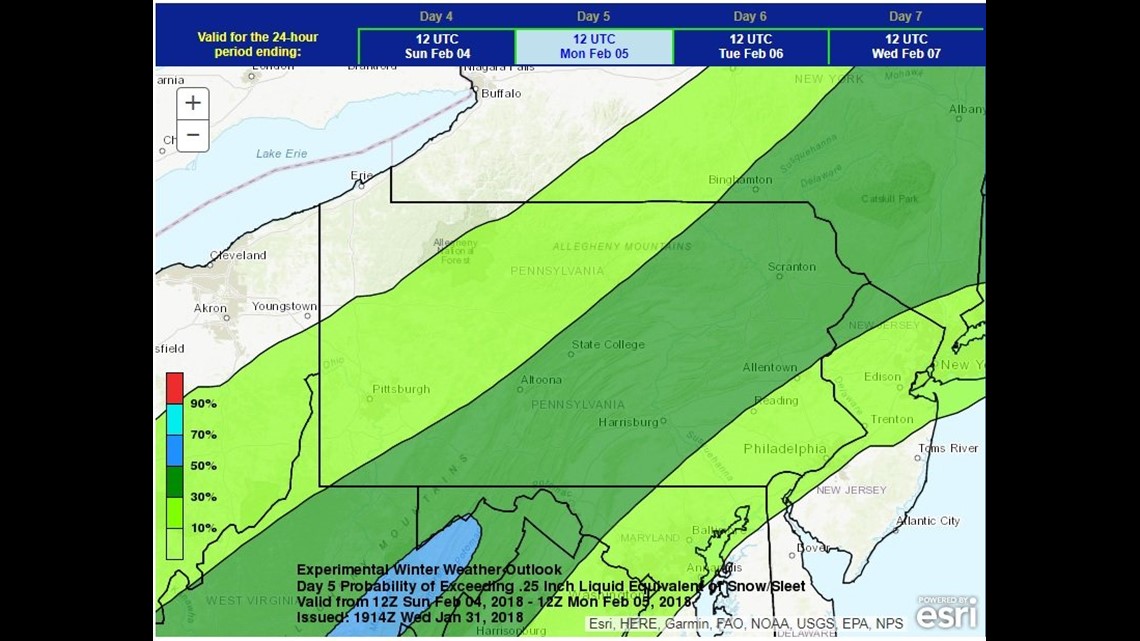 Maps like the one above are a good way to view winter storms when they're in the 72+ hour part of the forecast.  They express confidence not in the amount of snow, but in the amount of LWE (liquid water equivalent) a storm will bring that falls in the form of sleet or snow.  As it stands now, there's a 30-50% confidence in seeing at least 0.25″ of LWE.  If that were to fall purely as snow, that's like saying there's a 30-50% confidence in seeing at least a widespread 2-4″ snowfall.
Bottom line is this – there's a lot of time to watch the evolution of this system.  Regardless of track, this WON'T be a "biggie" – but it could be enough to disrupt your Super Bowl plans and your Monday morning commute.  Look for more updates in the coming days from your Stormtracker 16 team.
Oh – and there's another one to watch for Wednesday… an active start to February indeed.
– Stormtracker 16 Meteorologist John Hickey
Facebook:  Meteorologist John Hickey WNEP
Twitter:  @JohnWNEP