FRACKVILLE, Pa. — Super 16 Team #1 The North Schuylkill Spartans.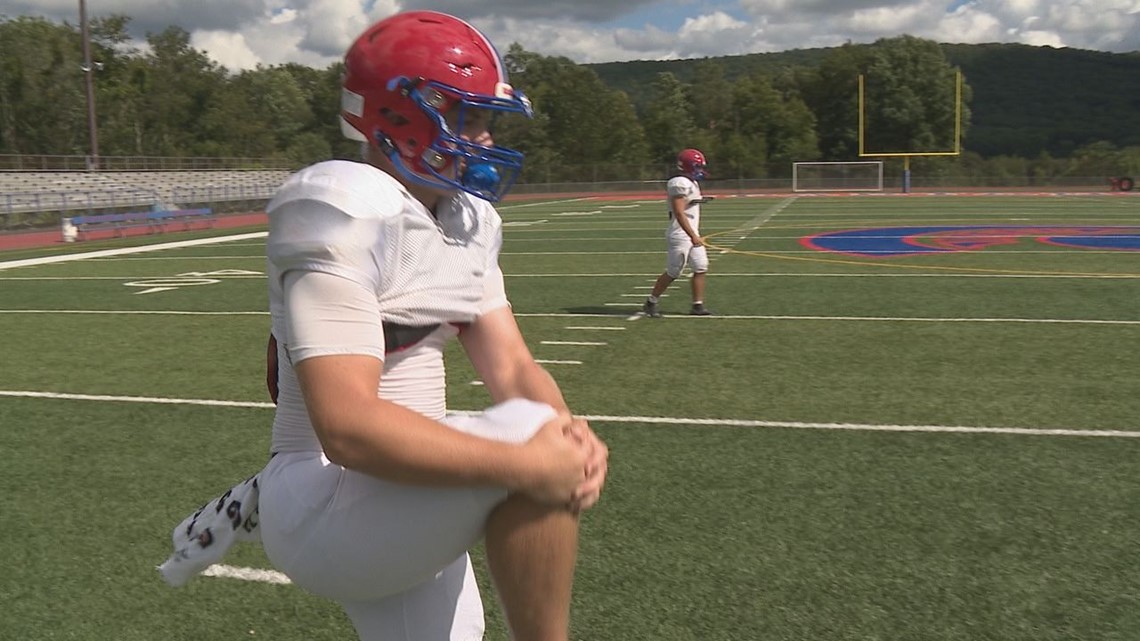 It's time to focus once again for quarterback Trevor Minalda. The North Schuylkill signal caller has high hopes of leading this Spartans team to another District 11 (3A) championship. Last year they lost to Northwestern Lehigh in the finals.

"We'll it's exciting. It's looking good so far. Obviously there is still stuff that we need to clean up but we are working hard every day and getting ready for week one," said Trevor.

"That is definitely a chip on our shoulder and it is brought up occasionally but we are doing a good job that last year is last year and this year is this year," again said Trevor.

If you win special teams that is a bonus and 1st team All-State specialist at kicker is Gavin Mentzer. His leg is a weapon as is the sure handed 1st team All-State wide receiver Joey Flail. Everything revolves around the wide-out which creates space for Jaxson Chowansky at running back.

"Oh yeah. 100%. I also think that our defense didn't play well last season in the district championship and we need to work on that and get better and get back this year," said Jaxson.

All eyes here at North Schuylkill are focused on the Red Tornadoes that is who the Spartans will open up with in Week 1 and that stadium is about 5 minutes down the road as you head into Mount Carmel.

"Yes a very good team over there and very well coached. You know Coach Darragh does a good job over there and you know that we are going to go into a hostile environment there and it is going to take lots to come out with a win, but we are going to do everything that we can do to possibly win that," added Trevor.

"Yeah personally it is my first year playing them. The past two years I was either sick or injured so I am excited and everyone else is really excited and we are ready to go down there," again said Jaxson.

Super 16 Team #1 The North Schuylkill Spartans.
Steve Lloyd Newswatch 16 sports Schuylkill County.