ATLANTA — Update: Georgia's Allison Schmitt will get the chance to take home a silver medal after competing in the 4x200m relay Wednesday night.
Hali Flickinger is also taking home another medal. She finished third for a bronze medal after swimming in the women's 200m butterfly final. Her time was 2:05.65.
Nic Fink finished fifth in the Men's 200m breaststroke final Wednesday night with a final time of 2:07.93
Moments ago, Chase Kalisz came in sixth place in the men's 200m individual semifinals with a time of 1:58.03.
The journey to an Olympic medal continues for a few Georgia athletes who qualified in their swimming events.
Here is the latest on their Olympic competitions.
Hali Flickinger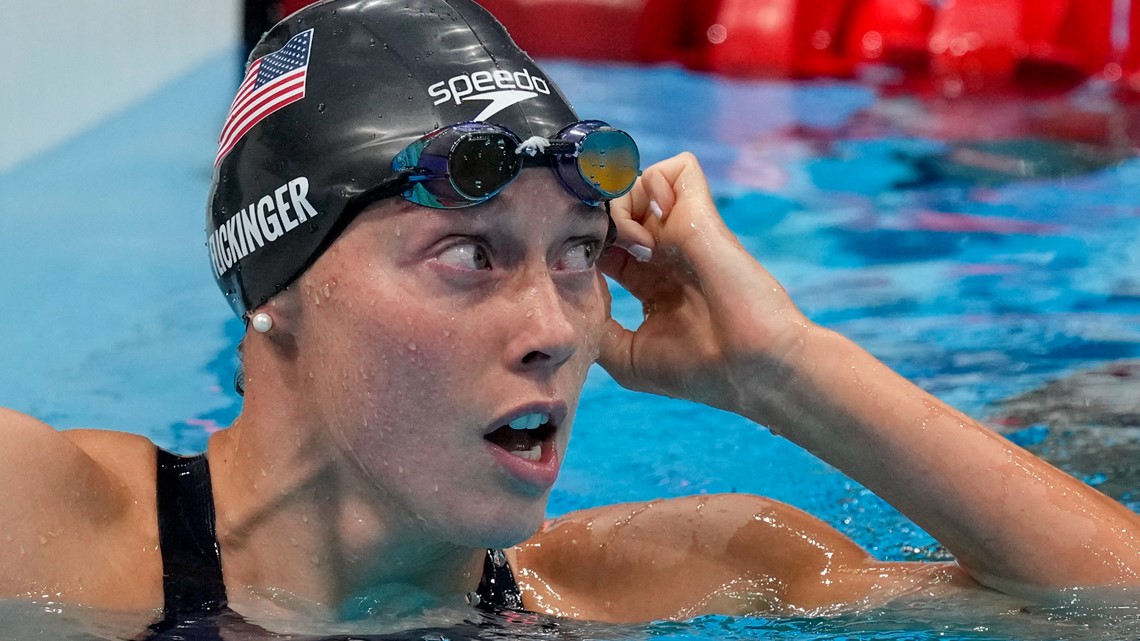 Flickinger placed number one in her race after swimming in the 200-meter butterfly prelims around 6:26 a.m. on Tuesday morning. She finished with a time of 2:08.31 with a reaction time of 0.69 making her the second overall among the other 16 competitors who qualified.
Tuesday night, Flickinger qualified for her finals in the 200-meter butterfly event.
The University of Georgia swimmer won a bronze medal in the women's 400-meter individual medley. She is a two-time Olympian.
Her finals for the 200m butterfly will be on Wednesday night.
Nic Fink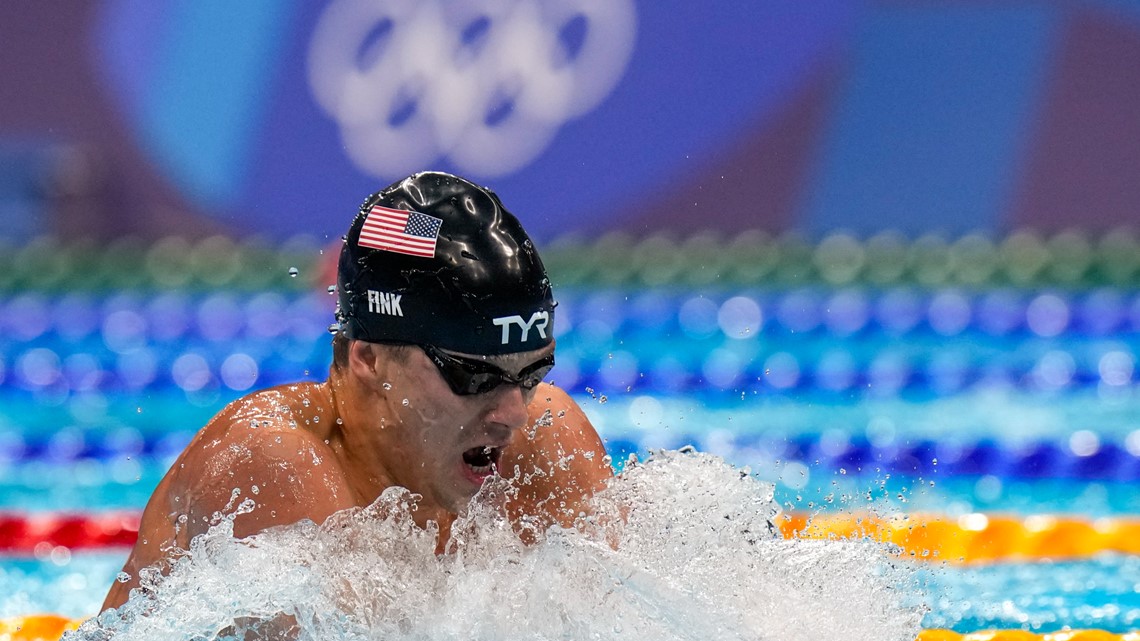 Fink placed fourth overall, but first in his specific race after competing in the men's 200-meter breaststroke prelims around 6:48 a.m. Tuesday. This was the swimmer's Olympic debut, according to the University of Georgia press release. He finished with a time of 2:08.48 with a reaction time of 0.71.
Fink came in second in the men's 200m breaststroke semifinals. He will appear in the finals on Wednesday night.
Chase Kalisz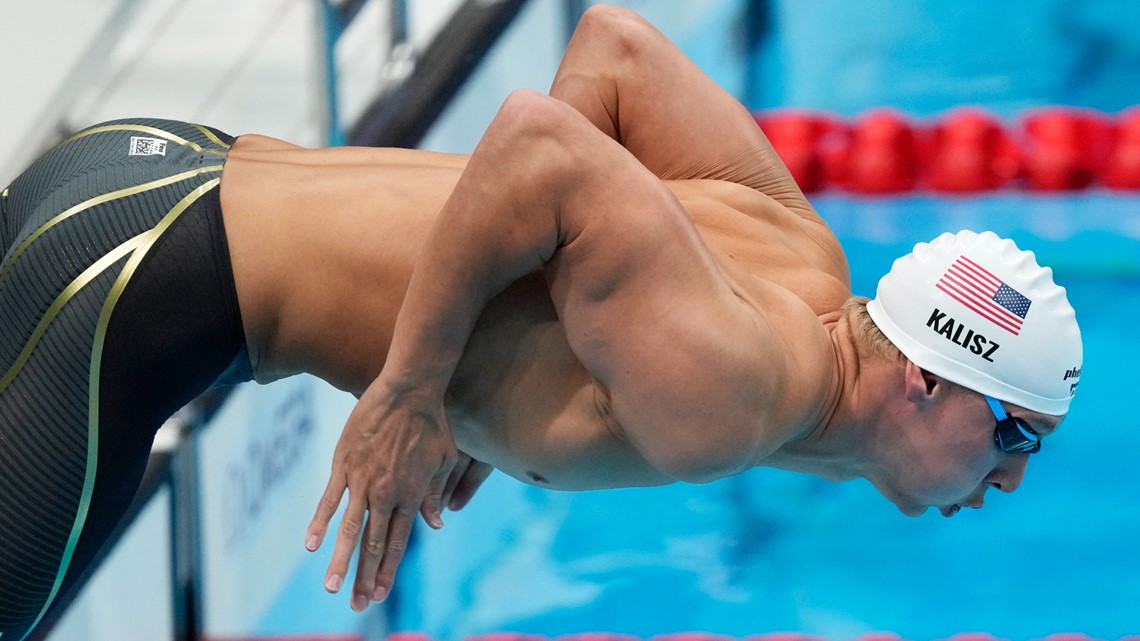 The former UGA Bulldog clocked the best time in his heat, at 1:57.38, easily securing one of the 16 spots in the semifinal races later Wednesday night. He'll be racing in one of two semifinals that begin at 11:08 p.m.
Gunnar Bentz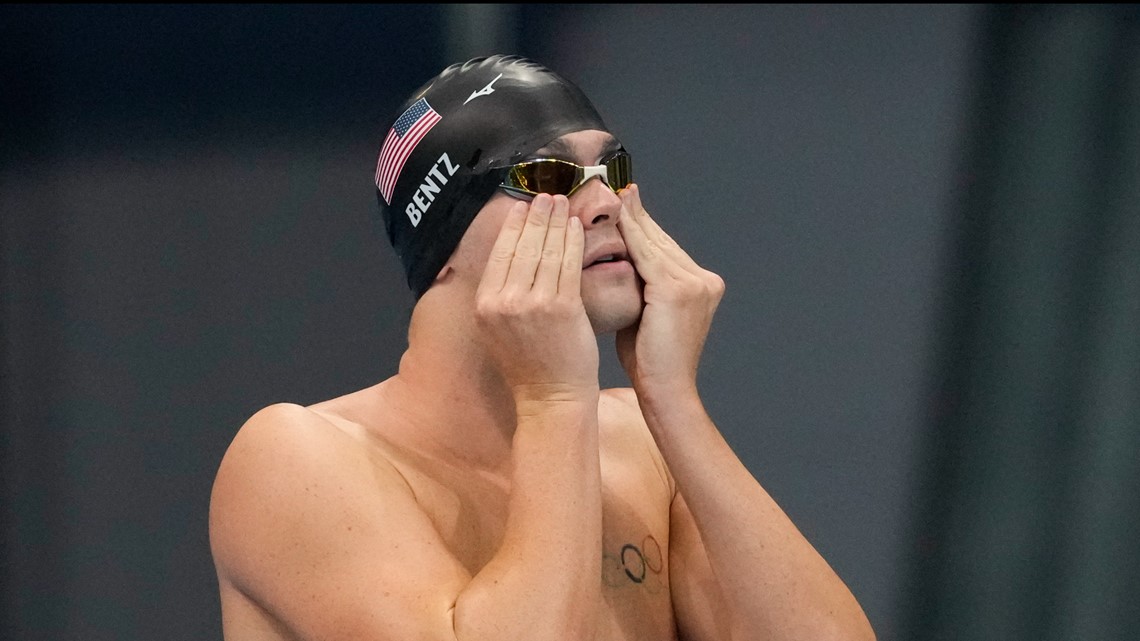 The seasoned swimmer made history in 2016 as the University of Georgia's first male swimmer to earn a gold medal.
He said he wouldn't go in with any expectations, no goals of medals but instead having fun during his last Olympics. His mindset for Tokyo stems from his study of Thomas Carlyle's "Astor Resartus." Bentz particularly resonated with the quote "work while it's called today, for the night comes where no man can work," as he settles in for his last few years of swimming.
During the men's 200m Butterfly, he qualified for the finals. He finished fourth in his heat with the time of 1:55.28.
Bentz came in 7th place in his last Olympic race with a time of 1:55.46 in the men's 200m Butterfly finals. He said earlier in a social media post this would be his last race as a professional swimmer.
Andrew Wilson
With a time of 2:09.97, he did not qualify to advance to finals. He finished 6th in his specific race.
Wilson's journey to the 2020 Tokyo Olympics is unlike any other and he's making history. The 27-year-old is the first-ever Division III athlete to make the U.S. Olympic swimming team and Emory's first Olympian swimmer. He's a double major in applied math and had a 3.96 at Emory. He went on to train with a postgraduate team at the University of Georgia in Athens.
Wilson recently raced in the 100- and-200 meter breaststrokes in the qualifying rounds on Saturday, July 24.
Allison Schmitt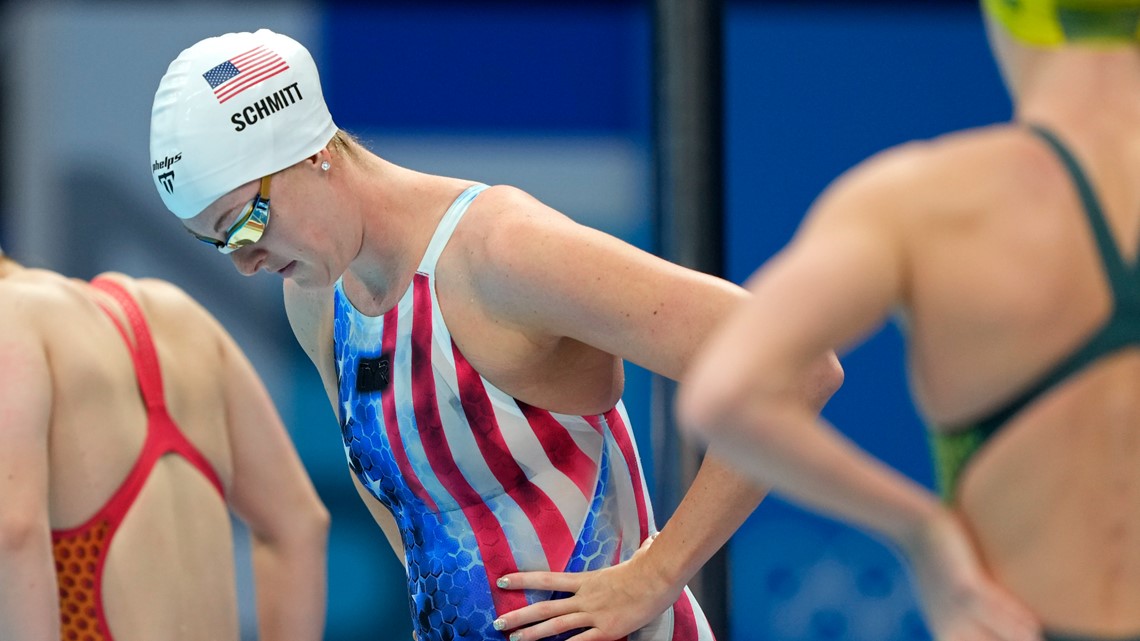 The four-time Olympian competed Monday morning in the heat for the women's 200m Freestyle. Schmitt came in fourth place with a time of 1:57.10 and qualified for the semifinals of her freestyle event.
The former University of Georgia bulldog has won eight Olympic medals and specializes in freestyle swimming.