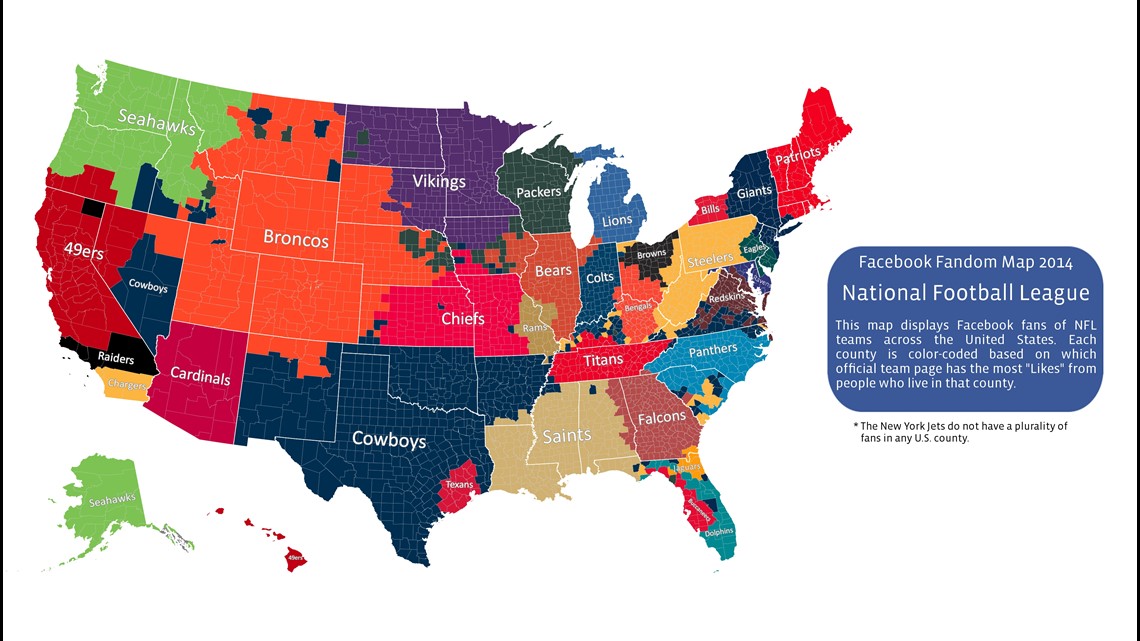 A map released by Facebook seems to confirm that there are more Steelers fans in Northeast PA than Eagles fans.
Rather than the Keystone State being evenly divided as some might think, a majority of the state seems to lean the Steelers way while the Eagles fans seem to be concentrated in the counties closest to Philadelphia.
Maybe less surprising is that Pike and Monroe counties appear to have a pretty solid Giants fan base.
Facebook's map shows interactions among football fans and which NFL team Facebook users like the most. Each county is color-coded based on which team has the most "likes."