WASHINGTON — Democrat Joe Biden is now leading President Donald Trump in the battleground state of Pennsylvania.
By Friday morning, Biden overtook Trump in the number of ballots counted in the state, which Trump must win to have a shot at reelection. Biden now holds a nearly 6,000-vote advantage.
The contest is still too early for The Associated Press to call. Votes in the state are still being counted.
Trump's lead dwindled after Election Day when state officials began processing mail-in ballots, a form of voting that has skewed heavily in Biden's favor after Trump spent months claiming — without proof — that voting by mail would lead to widespread voter fraud.
If there is less than a half percentage point difference between Biden's and Trump's vote totals, state law dictates that a recount must be held.
As Americans entered the third full day after the election without knowing who won the race, anxiety about the outcome was building. With his pathway to reelection appearing to narrow, Trump was testing how far he could go in using the trappings of presidential power to undermine confidence in the vote.
On Thursday, he advanced unsupported accusations of voter fraud to falsely argue that his rival was trying to seize power in an extraordinary effort by a sitting American president to sow doubt about the democratic process.
"This is a case when they are trying to steal an election, they are trying to rig an election," Trump said from the podium of the White House briefing room.
Biden spent Thursday trying to ease tensions and project a more traditional image of presidential leadership. After participating in a coronavirus briefing, he declared that "each ballot must be counted."
"I ask everyone to stay calm. The process is working," Biden said. "It is the will of the voters. No one, not anyone else who chooses the president of the United States of America."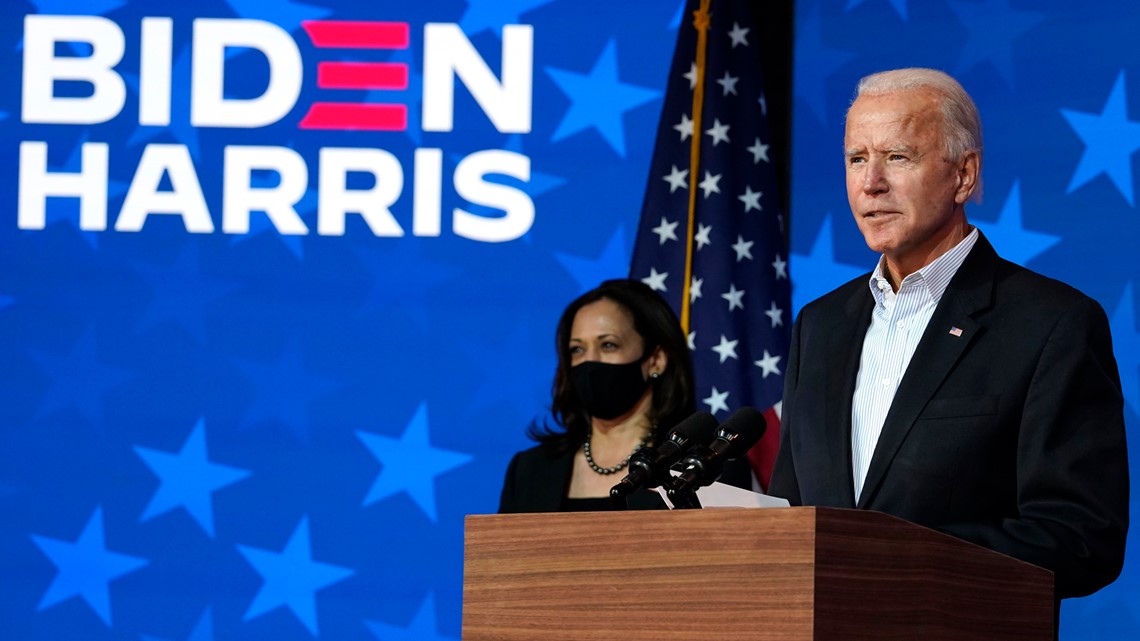 Trump showed no sign of giving up and was was back on Twitter around 2:30 a.m. Friday, insisting the "U.S. Supreme Court should decide!"
Trump's erroneous claims about the integrity of the election challenged Republicans now faced with the choice of whether to break with a president who, though his grip on his office grew tenuous, commanded sky-high approval ratings from rank-and-file members of the GOP. That was especially true for those who are eyeing presidential runs of their own in 2024.
AP interactive map: Use the below map to see a county-by-county breakdown of the Pennsylvania presidential results