A dentist in Aurora, accused of murdering his wife, researched how to poison someone, bought toxic substances online and had another woman visit him while his wife was in the hospital, according to an arrest affidavit.
Police arrested James Craig, 45, on Sunday morning on suspicion of first-degree murder in the death of his wife, Angela, 43. She died on Saturday, the coroner's office said.
James Craig is a dentist at Summerbrook Dental Group in Aurora, according to the practice's website. His bio says he and Angela have six kids.
According to an arrest warrant, James Craig used an office computer to research and buy "undetectable poisons," and he bought crystalline metalloid arsenic from Amazon a few weeks before his wife's death.
Angela Craig went to a hospital three times – on March 6, March 9 and March 15 – after becoming faint and dizzy. A witness told police that before the first hospitalization, James Craig made his wife a protein shake before a workout. The affidavit said Angela Craig became faint and dizzy after the workout, and her husband took her to the hospital.
On the day Angela Craig went to the hospital for a second time on March 9, the arrest warrant said James Craig placed an order for Potassium Cyanide with a company called Midland Scientific. The company based out of Nebraska distributes laboratory products such as chemicals, solutions and instrumentation according to its website.
In an email, James Craig told a customer service representative at Midland Scientific that he was a surgeon and planned to use Potassium Cyanide for research on a medical procedure, according to police.
"James responded by stating he was a surgeon performing a craniofacial reconstruction. James said he is using this chemical to check and see if it will help with the layering of alternative metals," said the affidavit.
On March 13, James Craig received a package at his office that was opened by an office attendant who found a biohazard sticker and a circular canister that said "potassium cyanide" on it.
The office manager found on a Google search that Angela Craig had the same symptoms consistent with potassium cyanide poisoning, according to the affidavit. The office manager told another employee about the package when she heard Angela Craig was back in the hospital on March 15.
Angela Craig went to University Hospital on March 15 because she had a severe headache and she was dizzy. Hours later she had a seizure and doctors eventually put her on life support.
"You don't have to have an eye witness watch someone slip poison into someone's drink or food if, in fact, the autopsy report shows the individual died because of poisoning and there's evidence connecting the alleged murderer to the poison and how it was administered," said 9NEWS Legal Expert Scott Robinson.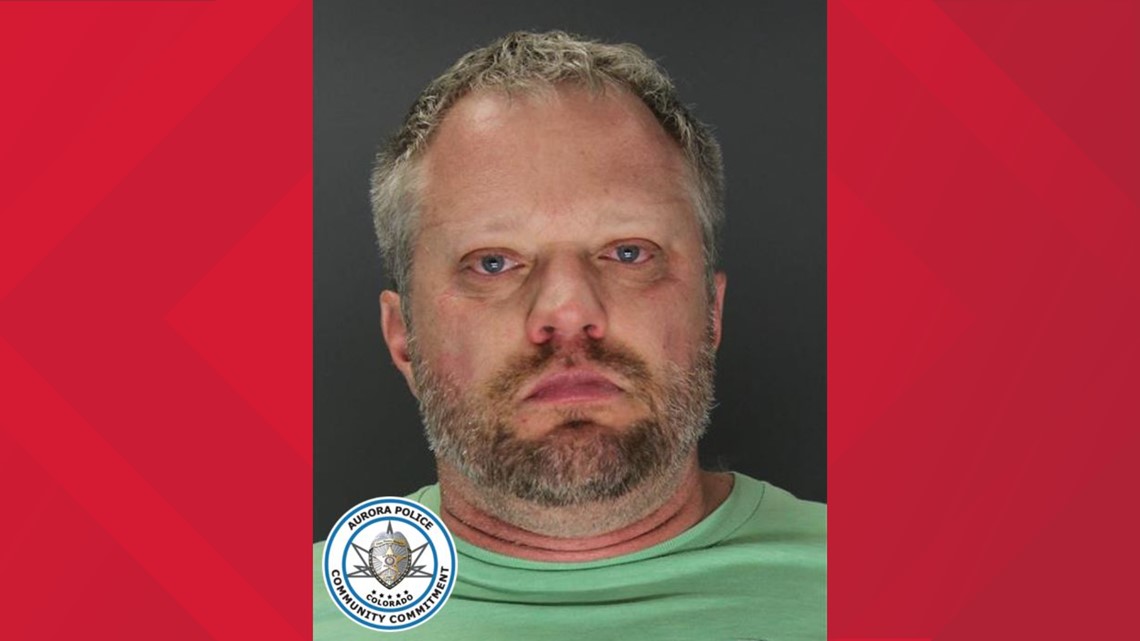 James Craig's business partner at the dental office, Ryan Redfearn, went to the hospital when he learned Angela Craig's condition was grave. According to the warrant, Redfearn told a nurse he believed Angela Craig had been poisoned because her husband recently ordered Potassium Cyanide for their dental practice.
The nurse called police and an investigation began, said the warrant.
The coroner's office said Wednesday that they're still investigating the cause of Angela's death.
"Toxicology will require specialized testing resulting in a significant waiting period," the office said.
"Potassium Cyanide works by stopping the body's ability to use oxygen that you breathed in," said Andrew Bonham, Chair of the Department of Chemistry and Biochemistry at MSU of Denver.
Bonham said Potassium Cyanide is used in mining, polishing jewelry and it is used as a fumigant to kill insects and other pests.
"Potassium Cyanide and other cyanides are very acutely toxic so they make good pesticides, good fumigants to get rid of pests but they are not used in a medical context beyond that," said Bonham.
Court documents say Redfearn and James Craig discussed the suspicions later, and James Craig said the package delivered to his office held a ring that he planned to give to his wife.
Redfearn told James Craig that he knew about the contents of the package and asked why he would buy potassium cyanide, according to the affidavit.
"James eventually recanted and admitted the package contained Potassium Cyanide but claimed that Angela asked him to order it," court documents claim.
During the investigation, police learned James Craig was in contact with another woman. The affidavit says he communicated with this woman by using the same email he used to buy the poisons.
Police said the emails with the woman were intimate in nature. It appeared James Craig had the woman visit him while his wife was in the hospital sick, the affidavit said.
At James Craig's dental office, police took the hard drive of a computer, the affidavit says. On the hard drive, investigators found a Google profile that was not found on any other of James Craig's devices.
Police looked at the search history for this profile and found questions like "Is Arsenic Detectable in Autopsy" and "how many grams of pure arsenic will kill a human," according to the affidavit.
"People need to understand if you do the searches, even delete the history, that information may well still be available to a skilled technician," said Robinson.
Angela Craig's sister told police that James and Angela's marriage was tumultuous. She said James Craig had been addicted to pornography since he was a teenager and he had drugged his wife six years before, according to the affidavit.
Angela Craig's sister said that several times over the past 16 years, Angela had planned to leave, but each time her husband persuaded her to stay. Angela Craig told her sister that James Craig had "run the dental office into the ground" and their finances were dire, according to the affidavit.
Federal court records show there are three bankruptcy cases tied to James Craig or his dental group.
On March 16, police collected James Craig's and Angela Craig's cellphones, James Craig's wallet and the password to his office laptop, according to the affidavit.
On the phones, police found texts between James and Angela Craig on March 6 about her symptoms. Angela Craig told her husband that she felt drugged, and he said, "Given our history I know that must be triggering. Just for the record, I didn't drug you. I'm super worried though. You really looked pale before I left. Like in your lips even," according to the affidavit.
Police then executed a search warrant for the Craigs' residence and found multiple types of powder proteins, multiple workout-style shakers, a tablet, two bags holding a white powdery substances and a water bottle located on the exercise bike in the main bedroom area, the affidavit says.
Police believe James Craig provided his wife with the poison through her protein shake.
On Monday, James Craig had his first court appearance. He remains in custody with no bond, and a judge said he wasn't allowed to have any contact with his six children. Three of them are under 18, according to the court.
Prosecutors on Monday said Angela Craig is the youngest of 10 siblings.
The district attorney's office expects to file formal charges against James Craig on Thursday morning.