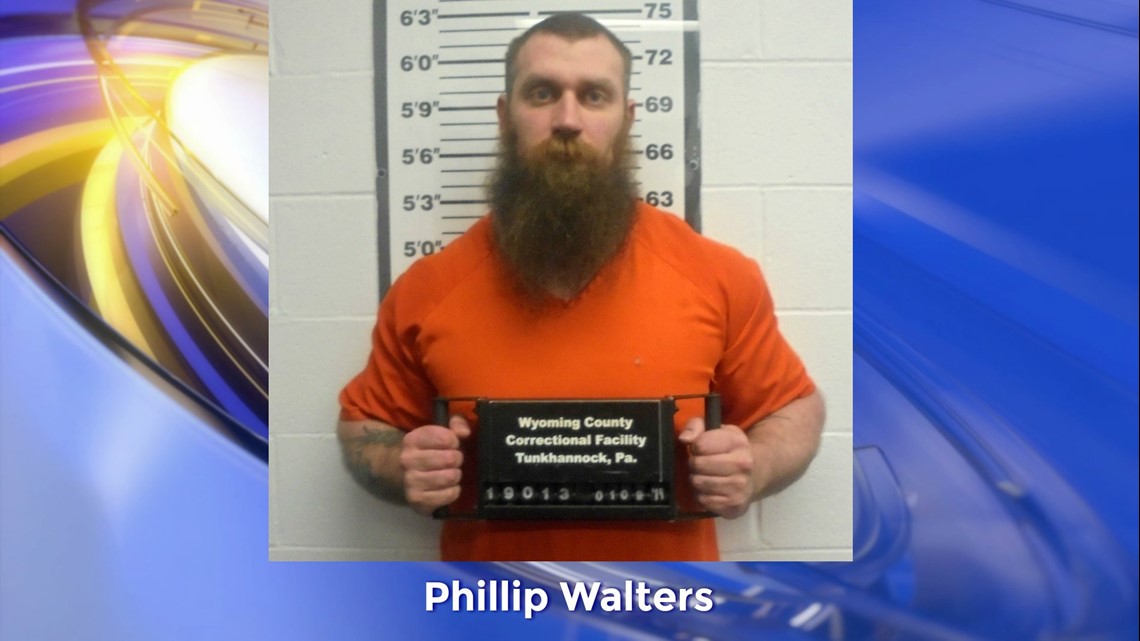 WYOMING COUNTY, Pa. -- A man is locked up charged with killing a woman in Wyoming County, but police are still looking for the victim.
Phillip Walters, 31, of Overfield Township, was charged Wednesday with the homicide of Haley Lorenzen, 24, from Falls Township.
Paperwork obtained by Newswatch 16 indicates an individual came forward Wednesday who claims to have helped Walters dispose of Lorenzen's body in the Susquehanna River by tying bags of rocks to her before throwing her over the bridge in Falls.
Police say the woman who went to them has not been charged. She says she was in a relationship with Walters and didn't want to be the other woman, that this was a love triangle. She says she saw Lorenzen's body in the bathroom when she arrived at Walter's home.
The woman said she helped to clean up the blood and put Lorenzen's body into Walters' car before throwing it into the river. She said that Walters choked Lorenzen and struck her in the head with a hammer.
Lorenzen was last seen alive December 30 at her home near Lake Winola.
Walters is locked up at the Wyoming County Correctional Facility without bail.
State game wardens and dive teams were out on the Susquehanna River all day, searching for the body of the missing woman.
"There's a lot going on. It's an ongoing investigation. We're working on locating our victim Haley," said Tunkhannock Township Police Chief Ed Morristell.  "We're dealing with some very difficult conditions on the river. We tried our best today. We'll pick up as soon as we find the conditions are safe enough to go out there and continue."
Anyone with information is asked to call Tunkhannock Township Police at 570-836-5255.