SUSQUEHANNA COUNTY, Pa. — A husband and wife were arrested; state police said the husband intentionally set his business on fire, and his wife cashed the insurance check.
Troopers said Charles Ficarro, 69, purposely set a fire in a first-floor closet of the Susquehanna County Transcript building in September of last year. Then his wife, Rita Ficarro, 64, deposited a $35,000 check from their insurance company.
"Chuck was always a great guy, and he ran a good business, but for some reason, he just changed," a friend, who did not want to give his name, said.
Troopers said Charles Ficarro owned the building, which housed their family-owned weekly newspaper for years. The building also housed apartments, but no one was living there at the time of the fire.
The Susquehanna County Transcript building was demolished after the fire. However, state police said a key piece of evidence was found on surveillance video at the Valero gas station across the street.
Troopers said surveillance video caught the couple going into the building the night of the fire. Then minutes later, the place went up in flames.
Court papers show Rita Ficarro told police that her husband was planning to set the place on fire for quite some time.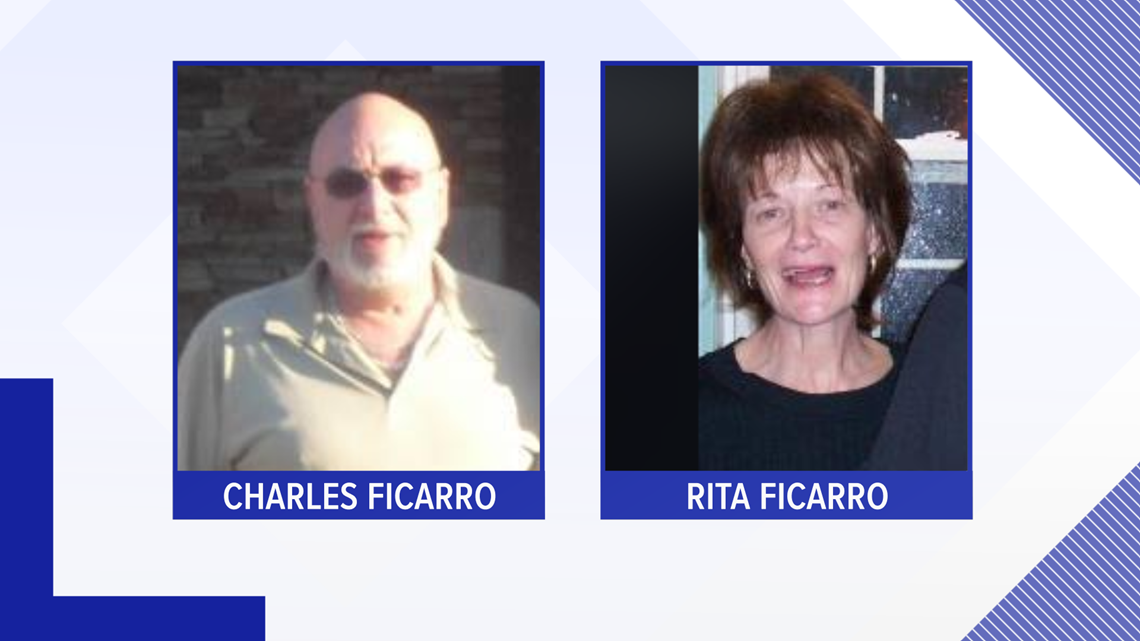 "I've known them my whole life. It was extremely shocking. I saw them a couple days after the fire, you know, offered my help, any advice that I could give them, and I was completely shocked when I heard this," Ryan Dubas said.
The family-owned newspaper is still in circulation. We reached out for a comment on the Ficarros arrest but have not heard back.