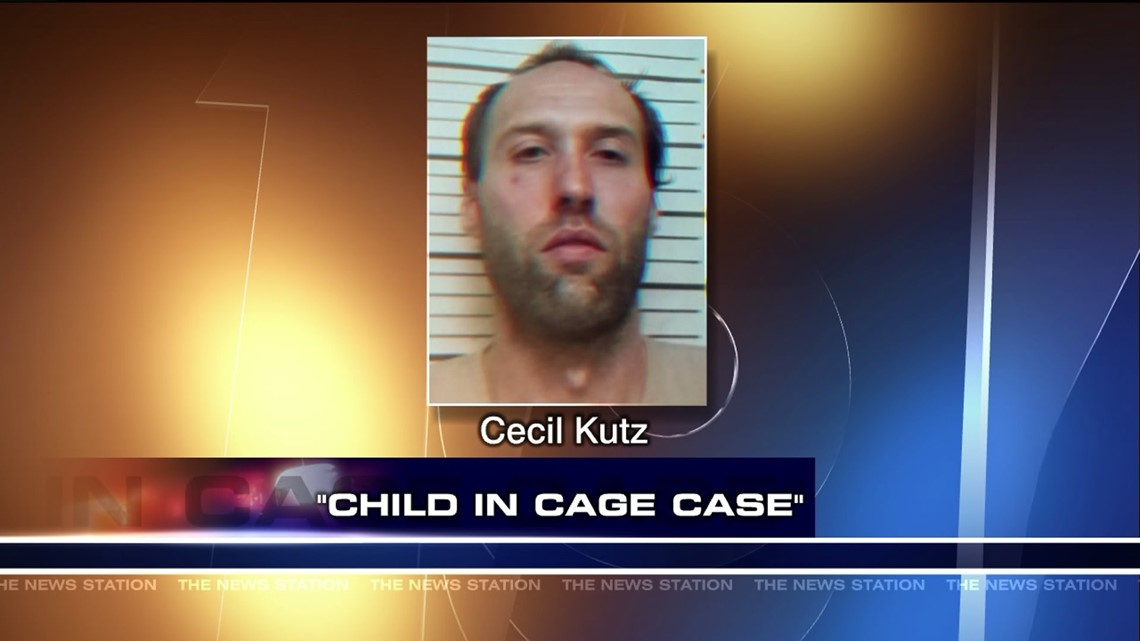 NORTH MANHEIM TOWNSHIP -- A man is locked up after authorities say he left his three young children home alone in Schuylkill County.
One was found in a homemade cage.
Cecil Kutz, also known as Gene, 37, was taken into custody Wednesday after state police were called his home on Chestnut Street near Cressona.
Troopers found a 22-month-old child locked in a homemade cage so small that the toddler couldn't stand up inside, a 1-year-old boy in a play pen, and a 1-day-old girl on the floor in a baby seat.
Troopers arrested Kutz when he returned home.
"I think something like this is so egregious that most people I would think would know to not put a kid in the cage regardless of what you think the good reason was. There is no good reason. There isn't any reason to put a child in a cage," said Sgt. Fred Krute, Pennsylvania State Police.
According to investigators, Kutz's girlfriend delivered that baby girl at home on Tuesday and went to the hospital Wednesday morning after suffering complications.
Hospital staff notified state police about the toddlers and newborn at home alone and that's when troopers made the alarming discovery.
Kutz told police the reason his children were home alone, was because he wanted to go visit his girlfriend in the hospital.
Kathy and Roger Condash live just down the road. They knew Kutz because he had worked on their car before.
"That really hits home given how close it is. You hear about it but it's very shocking," said Kathy Condash.
"He seemed like a generally nice guy but now it's that's how weirdos are. They're nice on the outside but deep down inside they're no good. I hope he gets what he gets, because if I would have caught him, it would've have been the same way, trust me," added Matthew Condash.
Kutz was unable to post bail and remains in the Schuylkill County Prison while he awaits his next court date.
As for his girlfriend Tiffany George, state police say more charges possibly directed at George could come as the investigation continues.
Those three children are being cared for by child welfare authorities.