LEHMAN TOWNSHIP, Pa. -- Saw Creek Estates and Pine Ridge are two private communities near Bushkill in Pike County.
For years, Tonia Scott of Bushkill has claimed that she's the rightful owner of the land they're built on.
"She claims that she is Native American and indigenous to the area, so she feels that the residence of Pine Ridge and also Saw Creek is her home, old homestead. And she feels that that land belongs to her and she wanted to take it back," Pennsylvania state police trooper Robert Urban said.
Trooper Robert Urban talked us through Scott's elaborate plan to overthrow those two communities.
Using a team, she assembled as an armed security force by promising jobs and free housing if they helped her in her plan.
Now, all seven people, including Scott, face a long list of criminal charges.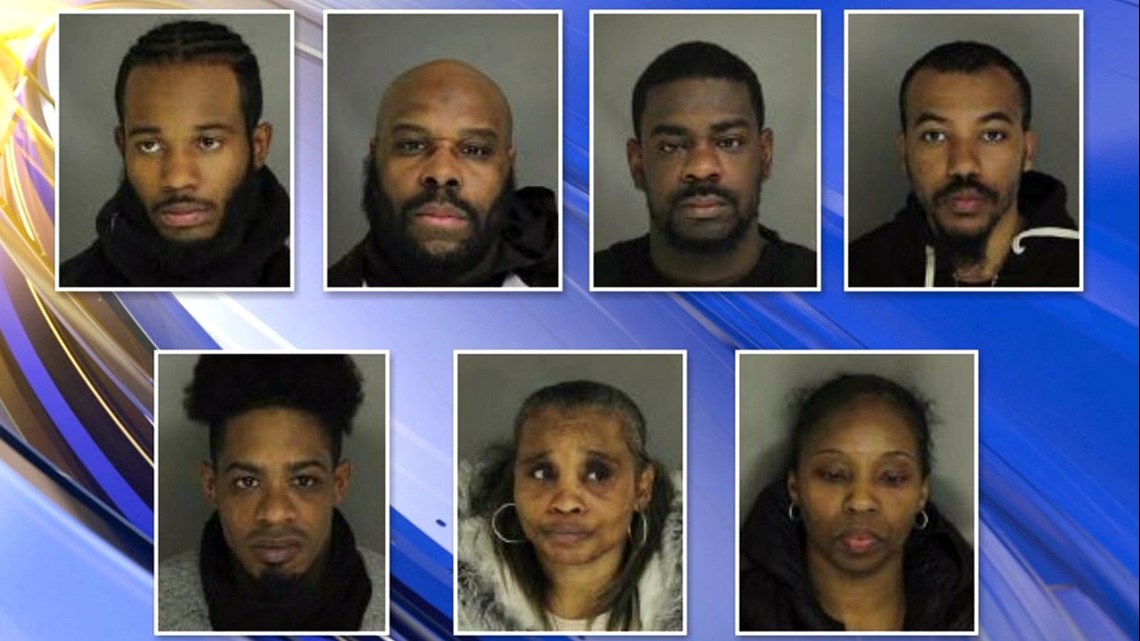 "There's numerous felony charges against them, felonies such as terrorism, kidnapping, robbery, burglary, and the list goes on. I mean, when you do something this extensive, you're going to get hit with the highest extent of the law," Urban said.
According to court papers, the group drove from New York City to the Pine Ridge community Monday morning. The five men forced their way into the community clubhouse by smashing windows and breaking doors. The men were holding handguns.
They forced a Pine Ridge security officer into handcuffs. While other employees hid in a locked office.
While the invasion was going on, Pine Ridge's maintenance staff used trucks to block the community's only exit.
"It was outstanding planning on them. That community was so big that when you are able to block an entrance like that, it just forced them to try to drive around in the community, which ultimately, one of them got lost," Urban said.
Urban says state police showed up by then and took Scott and her team into custody.
"Anything could have went wrong in this situation in a split second," Urban said.