NORTHUMBERLAND COUNTY, Pa. — Crest Haven Farm Market has been in the Danville area for more than 50 years. Scott Keefer and Shawn Snyder took over the business in 2017 and say it's been busier than ever. They take pride in selling local products.
"That's from baked goods to canned goods to fresh vegetables, local strawberries at the moment, lots of different products that we currently have," Keefer said.
Crest Haven Farm Market expanded about two years ago, opening a second location in the Bloomsburg area.
"Same look, same feel to it. Again, more local products and it's going well there as well," said Keefer.
Mary Jane Dewald shops there often.
"I am thrilled for them. It's wonderful," Dewald said. "Quaint and wonderful, they have things that you can't find anywhere else. Their prices are fair, and it's just a friendly place to go to."
The owners give credit to their loyal employees.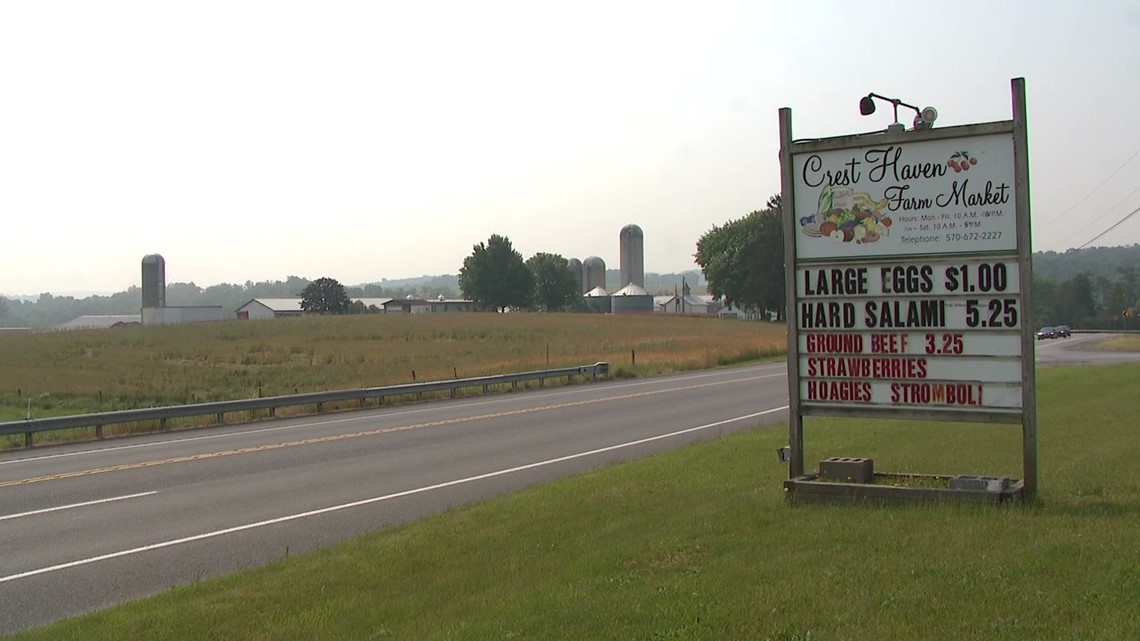 "Can't say enough about them, how important they are to the whole process," said co-owner Shawn Snyder. "They've just been fabulous, and this award would not be happening without them."
Keefer and Snyder say sales and staff have tripled in the last three years.
Check out WNEP's YouTube channel.