SUNBURY, Pa. — In Sunbury, one man is dead, and a suspect is still at large after a shooting at a convenience store.
Police are looking for a man who they consider armed and dangerous.
He's 23-year-old Ajani Uhuru.
He's wanted in connection to a deadly shooting that happened at the Penn Jersey Food Mart.
The shooting happened inside the business.
Police say 30-year-old Kareen Jakes was found with several gunshot wounds.
Mikki Anselmo lives right by the mart.
"The fact that broad daylight and someone killed right across the street from you. That takes away your safety and security to make you feel unsafe anywhere," Anselmo said.
"It's awful, awful. Things are really getting bad around here. I just don't know. I never thought I'd see anything like this," added Mary Johnson, Sunbury.
Police believe the victim and suspect knew each other but are still trying to figure out how.
Investigators hope surveillance video from inside the store will help.
Sunbury's police chief Bradley Hare says the vehicle the suspect fled in after the shooting was found nearby.
Adding it's been an all-hands-on-deck operation to find the shooter.
"The things that are going on, not just in Sunbury, all over the place, it's very alarming. Again, I know my officers and officers throughout the area; we are sick of it and doing everything we can to try and stop this," Chief Hare said.
Sunbury police confirm they are searching for Uhuru in a wooded area in Elysburg.
If you see the suspect, police say not to approach him as he's considered armed and dangerous.
Anyone with information should contact Sunbury Police at (570) 286-4584.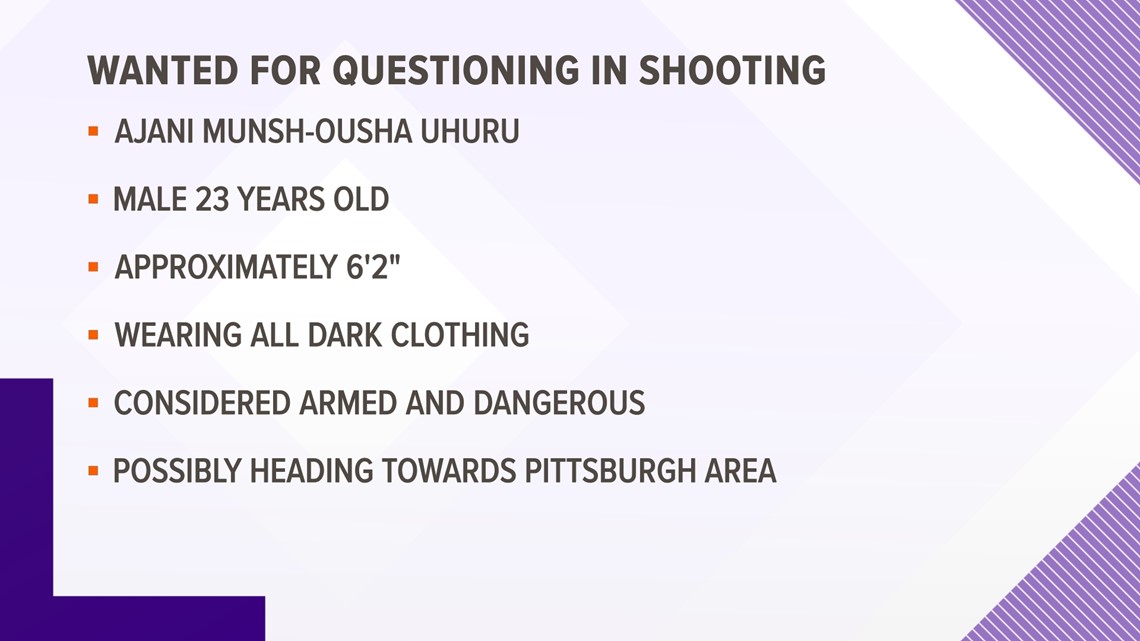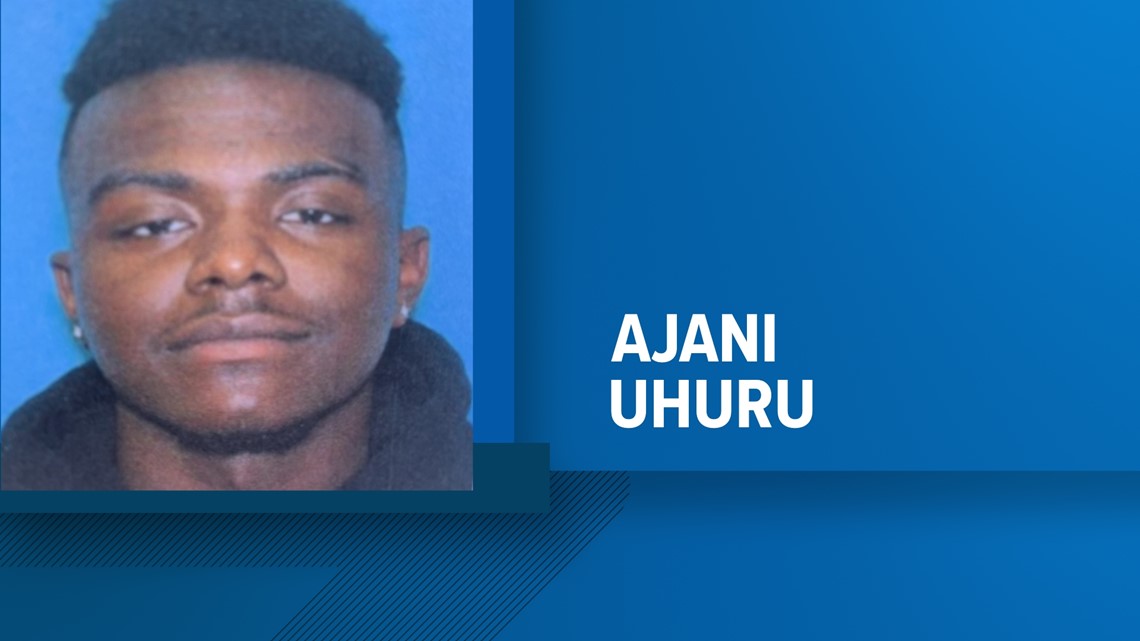 See news happening? Text our Newstip Hotline.