MOUNT POCONO -- Some purse-snatching bandits in the Poconos are now facing a slew of charges after their intended victim, an 81-year-old woman, tried to stop them by chasing them with her car.
A car parked in a quiet Mount Pocono neighborhood shows some front end damage after Alice Makla, 81, used it to chase down thieves who had snatched her purse from her while she sat in her car in her driveway.
Makla's neighbor Steve Jabara arrived 20 minutes after the robbery happened.
"One of the fellows reached in and grabbed the purse. She was talking to them, the window was open and they ran with it and she tried to chase them," said Jabara.
In the pursuit, Pocono Mountain Regional Police say Makla hit the getaway car, but the robbers still drove off.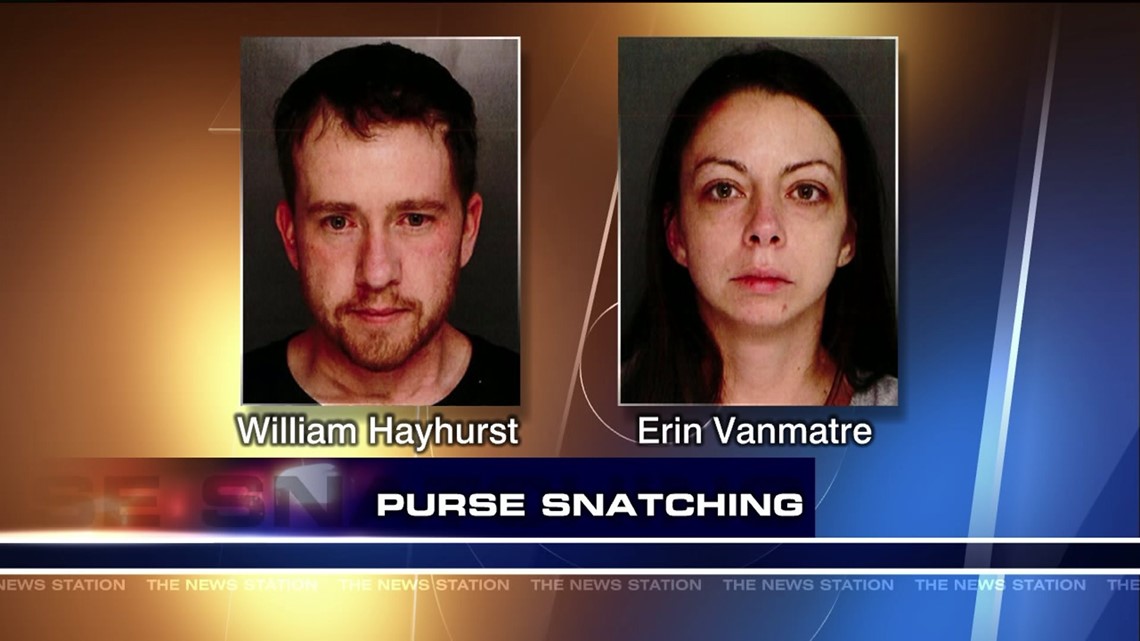 Officers found their damaged car in a nearby Shop Rite parking lot a short time later.
The car's occupants, William Hayhurst, 34, of Swiftwater and Erin Vanmatre, 30, of Cresco admitted to the crime.
They were arraigned on robbery and other related charges.
"She rammed their car, left some marks on it, and police had at least something to go on and they were apprehended today," said Jabara.
"Good for her! I honestly think, good for her!" said Maria DePinto. "Honestly, they actually picked on that wrong person, so wrong day to pick on her."
"I'm an old lady. I would fight. I'm 76, so I would go!" laughed Rosemarie Peise.
Police say the suspects targeted Makla after Vanmatre noticed how much cash she had while both women were at Rite Aid.
Vanmatre and Hayhurst then followed Makla home where they robbed her in the driveway.
"She wasn't afraid to go after them. They had her purse. She had I guess some money in there," said Jabara. "She was pretty brave actually. She doesn't think so but she was."
Police say Hayhurst told police they took $140 out of Makla's wallet before throwing her purse out the car window.
The two suspects are scheduled for a preliminary hearing on February 25.