BLOOMING GROVE TOWNSHIP -- Authorities announced Tuesday afternoon they have found explosives in the woods they believe belong to Eric Frein.
But despite the dangers, the massive manhunt continues right around the Pike and Monroe County lines.
While thousands of law enforcement continue searching for Eric Frein, troopers have uncovered a troubling trail of evidence they say their suspected killer has left behind.
"Of significance, we found two pipe bombs, which were fully functional and capable of being deployed," said Lt. Col. George Bivens, Pennsylvania State Police.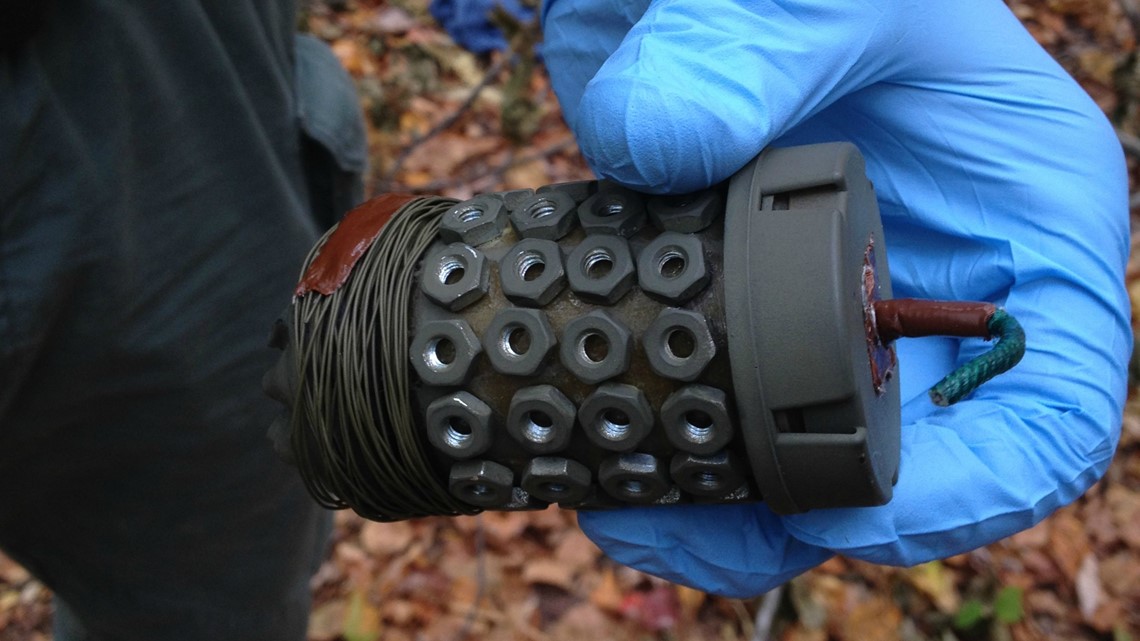 The bombs troopers say are fatal if deployed and could have been set off with a trip wire or a lighted fuse.
Frein was spotted within the past 24 hours and troopers believe he possibly left these explosives in a rush.
They're urging him to surrender.
"You're clearly stressed, you are making significant mistakes. We continue to take your supplies and your weapon stockpiles."
Deer archery season begins this weekend, raising even more safety concerns if this manhunt drags on through the weekend.
The Pennsylvania Game Commission may be making recommendations to hunters this weekend to avoid the search area.
Police say with men hunting for Frein in camouflage, the search could become even more dangerous.
"That does cause us some concern. Nonetheless, we can't suspend our search."
The search area was quiet most of the day
The last active, intense search was seen Monday night.
Residents say for everyone's safety they're hoping to see all this end soon.
"They need to make something happen. They need, yeah, this needs to be finalized."
"Just want to catch him. Get it done with."
On day 18 with the suspect still at large, troopers say their morale is stronger than ever.
"You don't hear any negativity, you don't hear any questioning about the long hours. Everyone is just interested in bringing this to a successful conclusion," Bivens said.