TOBYHANNA TOWNSHIP, Pa. -- Three PennDOT workers were hit by a vehicle in a construction zone on Interstate 80, state police confirmed.
It happened in the westbound lanes on I-80 just before the Blakeslee exit around 3:30 p.m. Tuesday. Troopers said a tractor-trailer rear-ended a car, which then hit three workers. State police said other than the truck driver, the rest had to be treated at the hospital for their injuries, including a family in the car.
Officials said one of the workers had to be flown to the hospital.
I-80 west was closed between the junction with I-380 and the Blakeslee exit for hours while state police investigated. Traffic backed up for miles on Interstates 80 and 380, where traffic was detoured.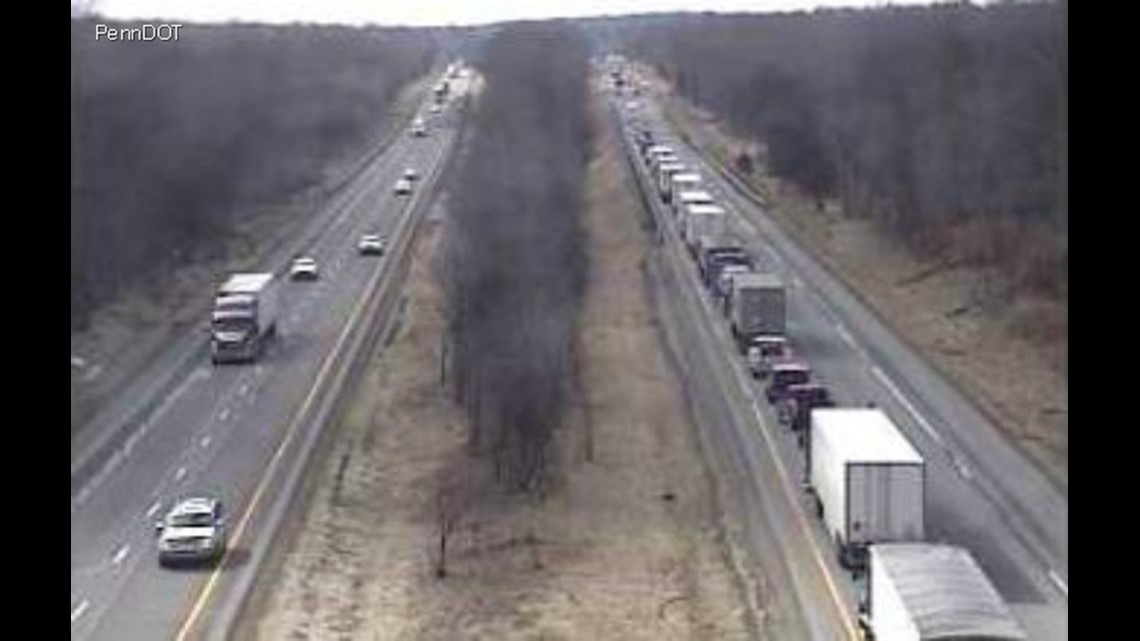 The interstate reopened around 8:30 p.m.
PennDOT said the workers were patching potholes on the interstate at the time of the crash.
"They are working for us, and we have to make sure the roads are safe for them," said Danielle Shively of East Stroudsburg.
"You always turn on your headlights, and you give them room. You give them a lane," said Jim Sadoski of Tannersville.
There is no word on the extent of any of the workers' injuries.