POCONO SUMMIT -- It was quite a surprise for a man sitting down to dinner with his wife in the Poconos.
He was about to take a bite of chicken when he noticed an image on that chicken breast. The man says he's not overly religious but what he saw Thursday night, he considers a sign.
Ernesto Hernandez took a photo of his food during dinner at his house in Pocono Summit.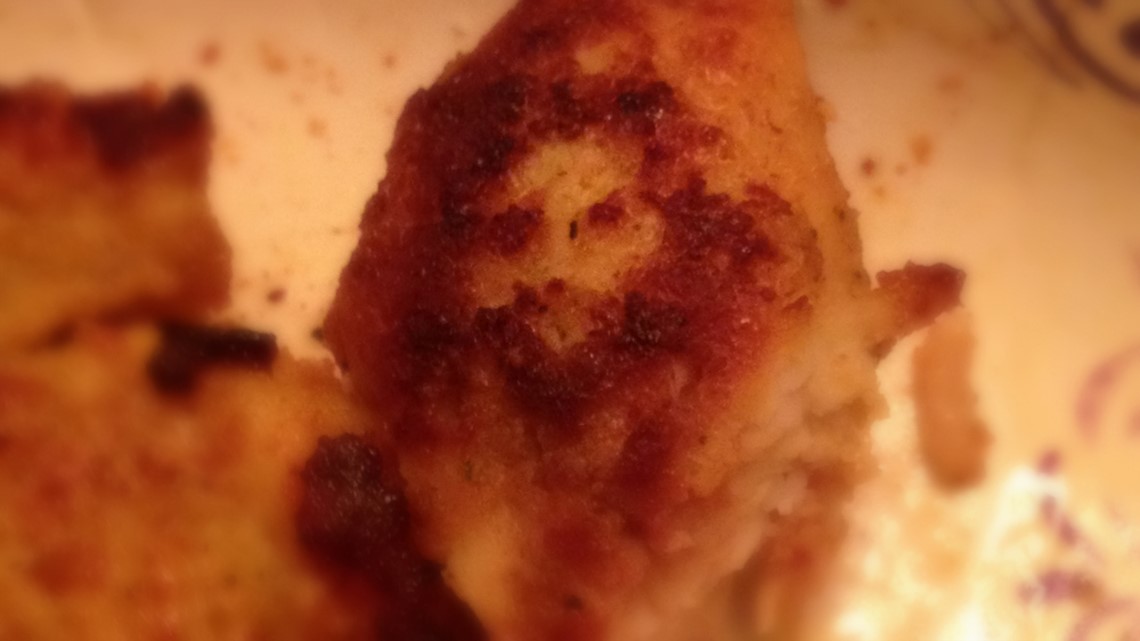 "I always kid to my wife she's such a divine cook and I'm about to fork into my chicken and, lo and behold, there's a picture of what looks like Jesus to me. It really kind of took me a back a minute," said Hernandez.
The image Hernandez saw is small, just on a little bite of chicken, but he thinks there's no mistaking there's a face there.
He saved it, although he does admit the image shrunk a bit after a night in the refrigerator.
"I showed my wife and we all laughed about it and said 'wow, this is amazing,' It's so clear, it's so concise, it looks like Jesus. I'm not saying it's Jesus. it's definitely a bearded man."
Hernandez says he always looks for signs, not necessarily divine ones, but last summer, he thought he saw the face of Jesus in some clouds outside his house.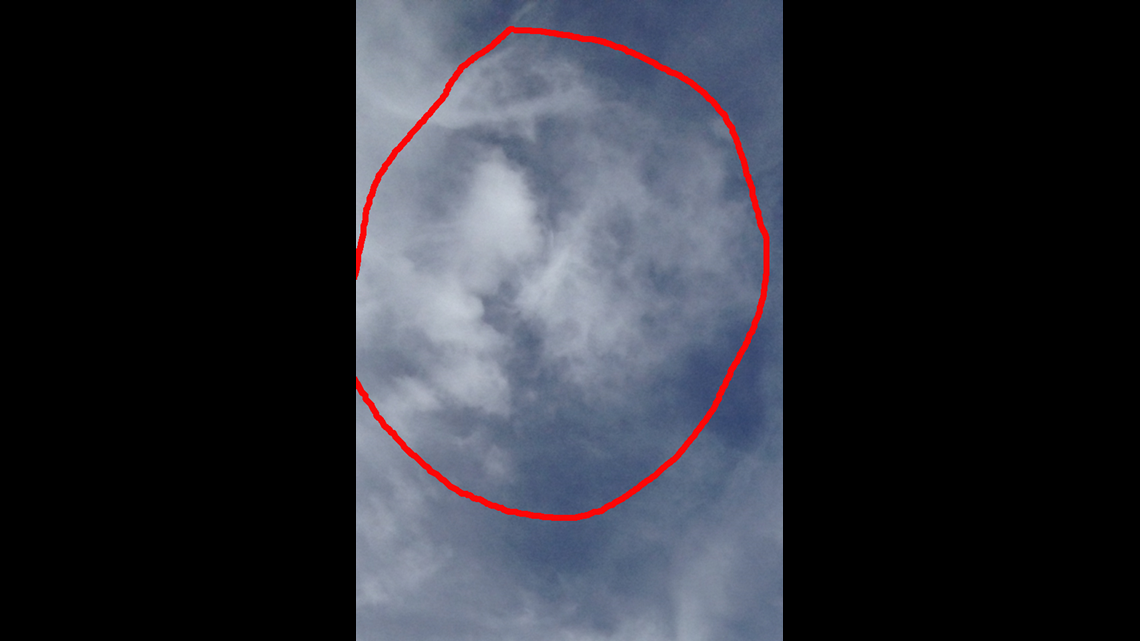 Despite this, Hernandez says he's isn't active in any particular religion.
"I'm not a religious man, but I'm very spiritual. I believe in oneness. I believe we're all from the same source," Hernandez said.
And these images, even in a bite of chicken, mean something to him.
"I certainly feel blessed. I'm blessed for the family I have and the life that I have and I'm very grateful for that."
Hernandez has shared this photo with friends. He says he and his wife are having some fun with it, but getting a little inspiration, too.
"If I could convey a message to people, it would be: pay attention, there are signs everywhere."
Ernesto Hernandez says he and his wife are trying to figure out a way to preserve that bite of chicken.
He said he's inspired by it, but he's not looking for any vigils or anything outside his house.