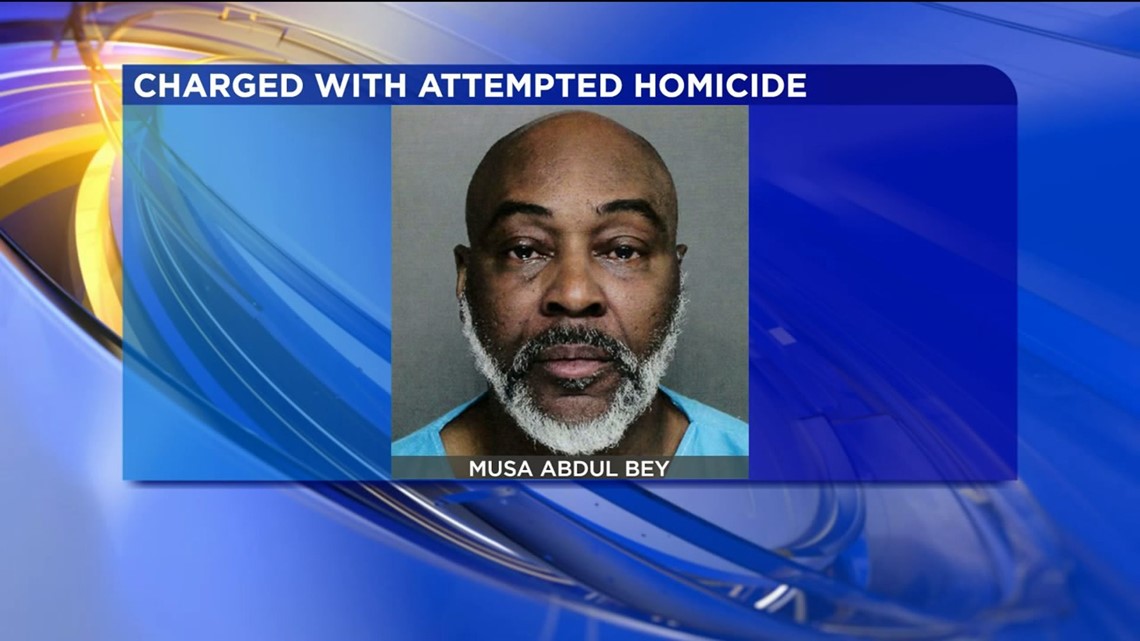 STROUD TOWNSHIP, Pa. — A man from Monroe County is locked up on attempted homicide charges after apparently firing a gun at another man.
Musa Abdul Bey, 53, of Mount Pocono, is also charged with aggravated assault, recklessly endangering, and gun charges.
Police say Bey fired a gun when another man came to a home in Stroud Township Tuesday about a recent family dispute.
Police found Bey had numerous burglary convictions in New York State and was not permitted to possess a firearm.
Bey is locked up in Monroe County.