STROUDSBURG -- Someone in the Poconos stole a hat from a gas station in Stroudsburg last weekend, but it's not just a hat. On it were three invaluable pins that belonged to a retired Marine.
Daniel Jeffreys of Delaware Water Gap works at the Weis Gas and Go in Stroudsburg part time.
He says he set his winter hat down by the coffee machines Saturday night, and that's when someone swiped it, but it was all caught on camera.
Jeffreys is decked out in a Marine jacket as he walks his dog Shadow. The Vietnam War veteran is proud of the six years he served his country and says he had three Marine pins he would wear on his warmer winter hat as well.
"It was a Yukon style hat, big fluffy fur, you know, quilted on the inside. It was warm," Jeffreys said.
But last weekend Jeffreys was working part time at a gas station in Stroudsburg when then hat was stolen off the counter.
His wife Cindy says it upset her husband quite a bit.
"Very upset, he was angry, hurt, very upset that someone would do that. The pins meant a lot to him," she said.
One was a pin from State Representative Rosemary Brown, another the 5th Marine Division pin, the third was a gift from his son with the Marine Corps emblem.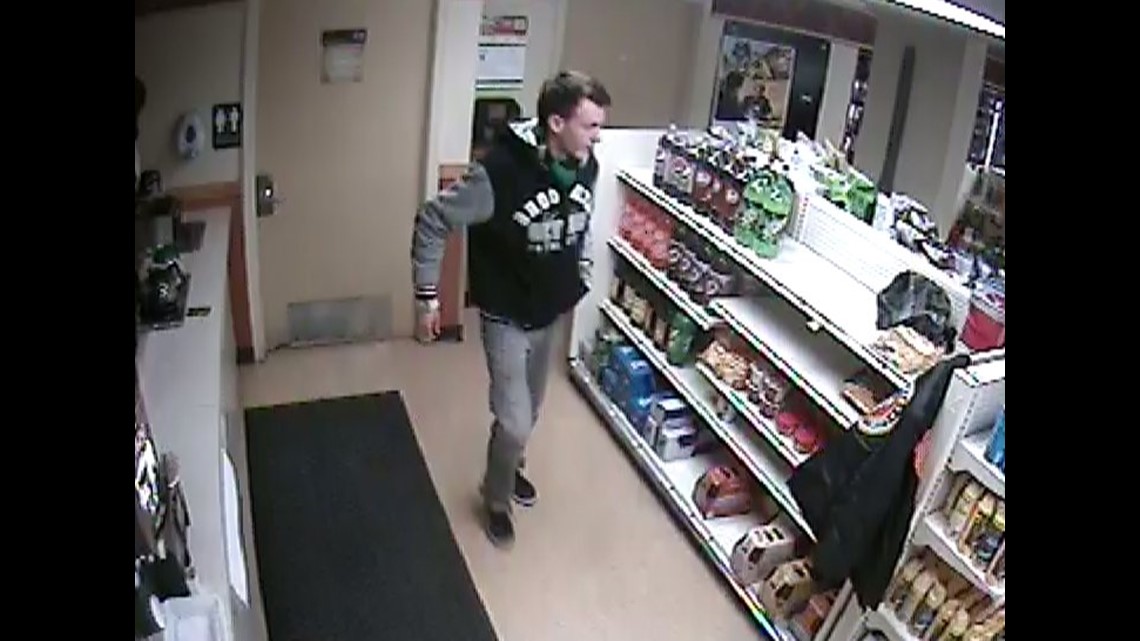 "You can see on the video he takes the hat. He walks over to the corner, thinks no one sees him, and he actually sniffs the hat to see if it stunk."
Jeffreys says he doesn't mind if he doesn't get that hat back, he just really wants those three pins.
"I can get them online, but they're not going to mean as much."
The couple hopes once police get a close look at the surveillance video, they'll be able to track down who's responsible.
"He was proud to show his pins and everything and someone just comes along and takes it," Cindy added.
Stroud Area Regional Police are investigating the theft.
Anyone with information is asked to give them a call at 570-421-6800.