KINGSTON, Pa. -- About 1,000 students and staff gathered Tuesday morning on the grounds of Wyoming Seminary in Kingston to mark the school's 175th anniversary.
"I think it's awesome that we get to be a part of this year, so when we come back for our reunion, it will be really memorable. It's real memorable to the whole school. We have like posters hung up on every corner, just reminding us this is an important year," said student Emily Matthews.
Founded in 1844, "Sem," as it is known, is an independent boarding and day school.
"Everyone is very involved in what we're doing, not only extracurricular and academically, and honestly, all of us just like to work together and be a part of it all the time," said student Mia Raineri.
The students and staff lined up to form a giant 175, which was photographed and videotaped from the sky.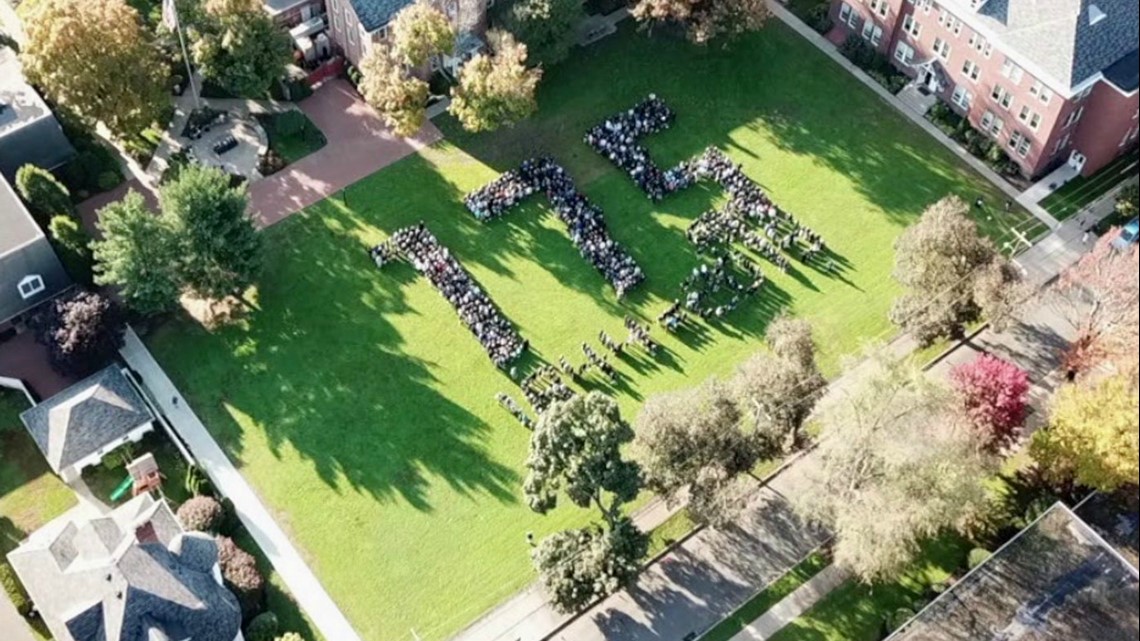 "It's like crazy that the school has existed for so long and we feel like special to be a part of that," said student Bach Nguyen.
"The fact that we're going to have the whole upper school and the lower school here together to make this picture happen is actually a really neat thing," said staff member Stephanie Heerschap.
School leaders said the anniversary celebrations will officially conclude the week of September 25, 2019.