WILKES-BARRE -- The man found guilty of shooting up a Walmart parking lot has been sentenced to more than 100 years in prison.
Scott Sargent walked out of his sentencing stone-faced after being convicted of multiple charges, including the attempted murder of five police officers.
Sargent was found guilty on numerous attempted murder charges in October.
New and disturbing aspects of the case came to light at the sentencing hearing. The prosecutor in the case announced in open court that Sargent recently received a disturbing tattoo on his forearm.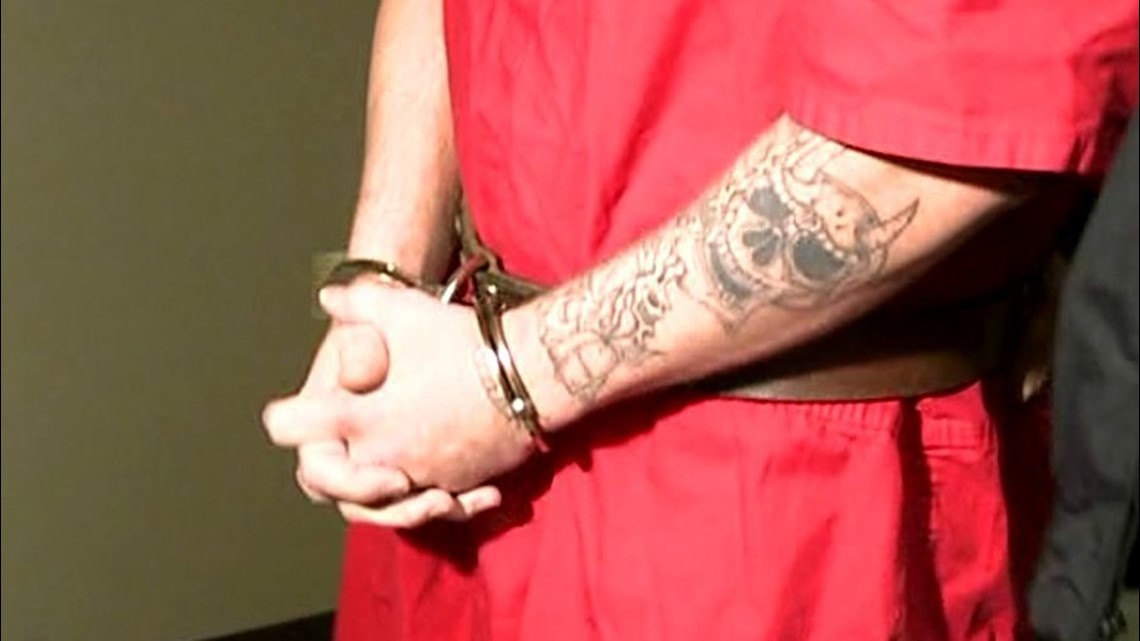 "We learned that he received a tattoo with five tombstones with the names of his victims that survived his attack, with a skeleton skull over the tombstones. We had investigators photograph it and that was used in his sentencing today. I thought the tattoo was deplorable. I think it's disrespectful but it speaks volumes of who he is and what his intentions were that day," said prosecutor Jarrett Ferentino.
The wife of an officer involved in the shootout with Sargent agreed.
"That tattoo is very appalling. I'm very disturbed that someone could actually do something like that," said Stacy Bouton, wife of Officer Brian Bouton.
"When I first heard about the tattoo, I didn't know if it was a joke or not, but obviously, as it turns out, it's very real," said Wilkes-Barre Police Officer Alan Gribble.  "It just shows exactly what kind of person he is and he has absolutely no remorse for what he did that day."
The tattoo sent shock waves through the courtroom.
Wilkes-Barre Township Police Officer Brian Bouton's police vehicle was hit by Sargent's AR-15. He called the tattoo a disgrace
"The rest of his life he has to look at our names on his arm and remind him that he's incarcerated and doesn't have the freedom and that he failed his mission," Officer Bouton said.
He struck Officer Brian Bouton's car that night and Bouton's 11-year-old son, Conor nearly lost his father. In court, Conor testified and had a firm message for Sargent.
"When he's in jail, he's going to remember that those people are still alive today and he's just going to remember it for the rest of his life," Conor Bouton said.
Officer Bouton and his wife Stacy say that Conor came up with the idea to speak. They're hoping that now their family can continue to move on.
"That was thought up all by himself. I tried to keep some of it away from him because of his age and the nightmares and stuff that he does have," Officer Bouton said.
"I'm pleased that he's not coming out of jail at all," Stacy Bouton said.
Sargent had no comment at all but because of his actions in 2015, he will spend the rest of his life in prison.