Officials say Devon Brown, 29, was shot in the head outside the Marion Terrace Apartment Complex along Mark Drive in Hanover Township around 8 p.m. Wednesday.
He was pronounced dead at the scene.
Officials say Brown knew the man who killed him. The suspect has been identified as Tremaine Divine Jamison, 27, of New York City.
"I want people to know this was not a random act. These individuals knew each other," said Stefanie Salavantis, Luzerne County district attorney.
Investigators said two separate fights broke out just before 8 p.m. Wednesday. One fight involved two females and the other involved Jamison and Brown. During the fight, police say Jamison pulled out a gun and shot Brown in the head.
Troopers said Jamison is from the Harlem section of New York City and they believe he may have gone back to New York.
The Marion Terrace Development near Wilkes-Barre is filled with families. Many have young children. Witnesses say a quarrel between little kids escalated into that deadly shooting.
"Everyone watched it, not my kids. I put them in the house. I knew it was going to happen," said neighbor Tiffinie Dunn.
By Thursday morning, you could still see memorial candles flickering. Witnesses say in the moments before the shooting, it was mayhem with dozens of parents and kids.
"Everybody said he got a gun and you could see everybody running this way. The gun went off. Everybody ran back to make sure he was OK, but he wasn't. He got shot in the head," said Dunn.
Now, many parents are answering difficult questions from young ones.
"I told my girls someone got hurt and had to go to the hospital. What more can you tell them?" Dunn added.
All neighbor Curtis Caiby could think to do is pray.
"Pray for God to help the children and see what is going on, that is all," said Caiby.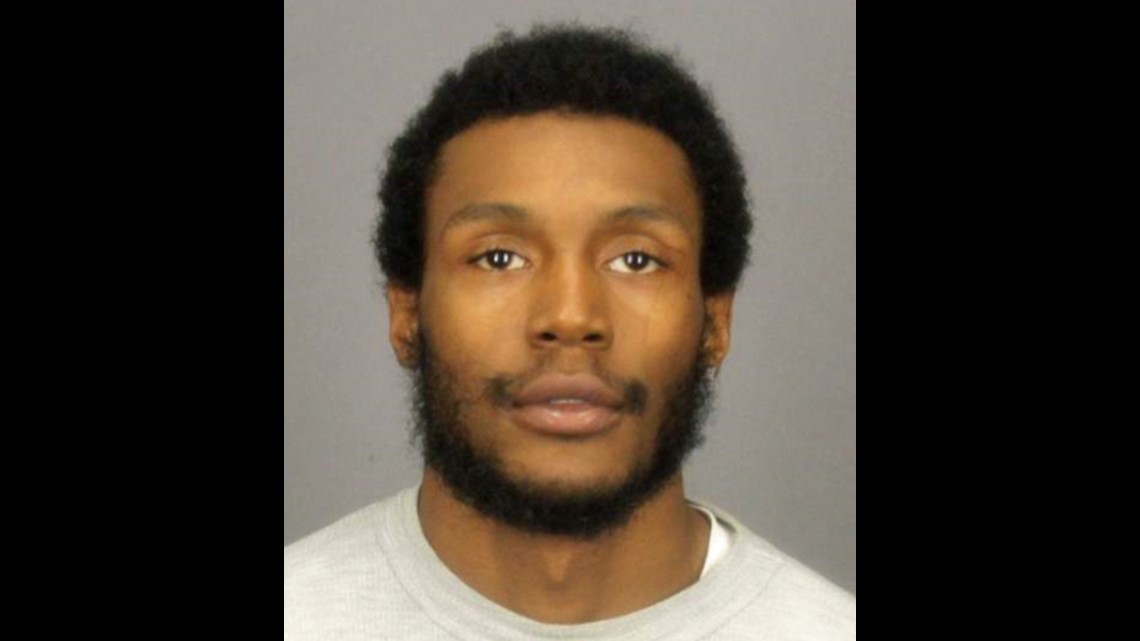 Jamison is described as a black man, 6'1", weighing approximately 160 pounds. He was last seen wearing blue sneakers and tight fitting blue jeans with large white blotches and a long-sleeved white pullover shirt. He may also be wearing a blue denim shirt.