LUZERNE COUNTY, Pa. — A 17-year-old girl has died after being shot in the head, and a 17-year-old-boy is accused of the crime.
State police say the shooting happened on Sand Hollow Drive in Butler Township near Drums.
Authorities say 17-year-old Alan Meyers shot a 17-year-old girl in the head just after 5 a.m. Saturday.
The girl was taken to Lehigh Valley Hospital, where she died from her injuries.
According to court papers, the 17-year-old victim was found in her bedroom by her mother early Saturday morning with a gunshot wound to her head. Her mother told state police she heard a "pop" and went to check on her daughter. The teen was taken to the hospital and was pronounced dead an hour later.
State police say the victim's friend was also inside the home at the time. She told police the suspect, Alan Meyers, 17, was brought into the house by the victim overnight; she saw the pair enter the bedroom.
Another teenage girl was interviewed by troopers. She said Meyers and the victim had a romantic relationship and had been arguing about his spending time with the other teen. She also said Meyers would often go to the girlfriend's house and sneak in through the basement window.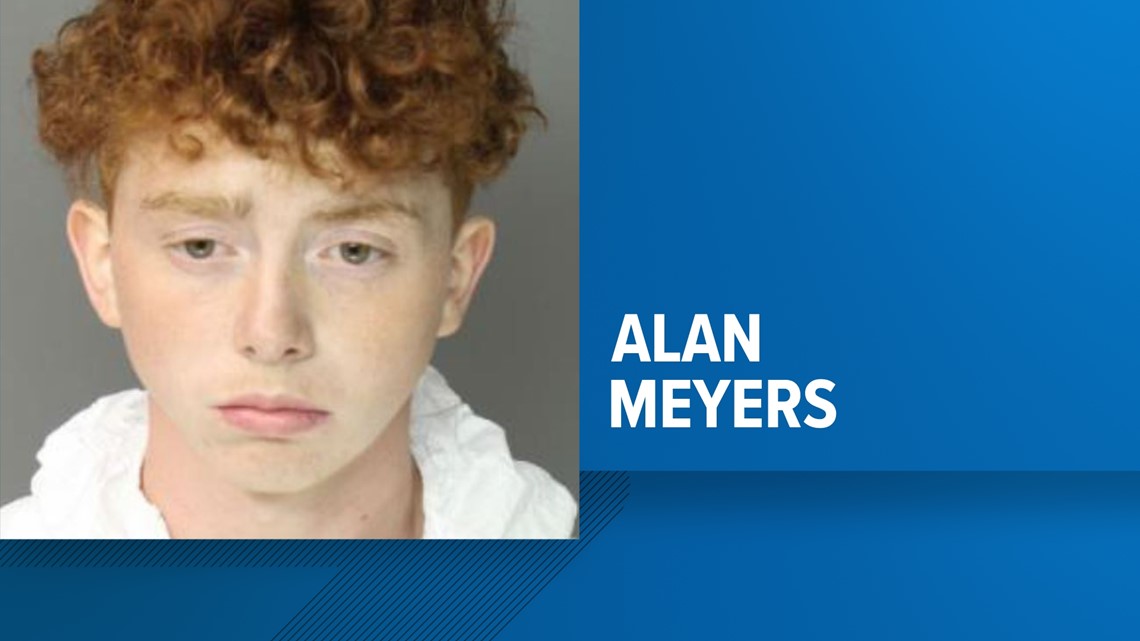 Meyers and that teen went to Atlantic City the night before the shooting. Meyers went to the victim's home overnight, then came back to the other teen's home around 5:30 a.m. The girl described him as panicked and covered in blood, saying he didn't know what happened, but the victim had ended up "on the ground bleeding," and he "was not sure if she was still alive." He described a bullet hole on the headboard of the bed.
The girl told troopers she helped clean Meyers up, and they went back to sleep. She and her mother later took Meyers to get a haircut, using a different car than the one Meyers had taken to the victim's house. The license plate from that car had also been taken off. Police believe he was trying to disguise his identity.
Troopers eventually tracked Meyers down at the Dorrance truck stop off Interstate 81 north.
According to the court paperwork, Meyers was known to always carry a pistol on him that he purchased in Hazleton. He would keep it in his waistband, vehicle glove box, or backpack.
Meyers, who's from Black Creek Township, is being held at the Luzerne County Jail and is being charged as an adult.
Authorities have not released the name of the girl who was killed.
See news happening? Text our Newstip Hotline.