HAZELTON -- Leaders of the St. Joseph Romanian Orthodox Church have released pictures of some of the holy sacraments stolen last week.
Father Traian Stafiuc said someone broke into a basement window in the church along West Broad Street in Hazleton, and stole religious artifacts used during the Sunday service, which is presented in English and Romanian.
"I don't want to blame anyone. I don't want to press any charges. I don't want to judge anyone. I already forgive them for doing this. This is in our belief, but we would like them back," said Stafiuc. "Among other vintage items, solid brass, very valuable, I'd say they had an emotional value because they were donated from the parishioners over the years."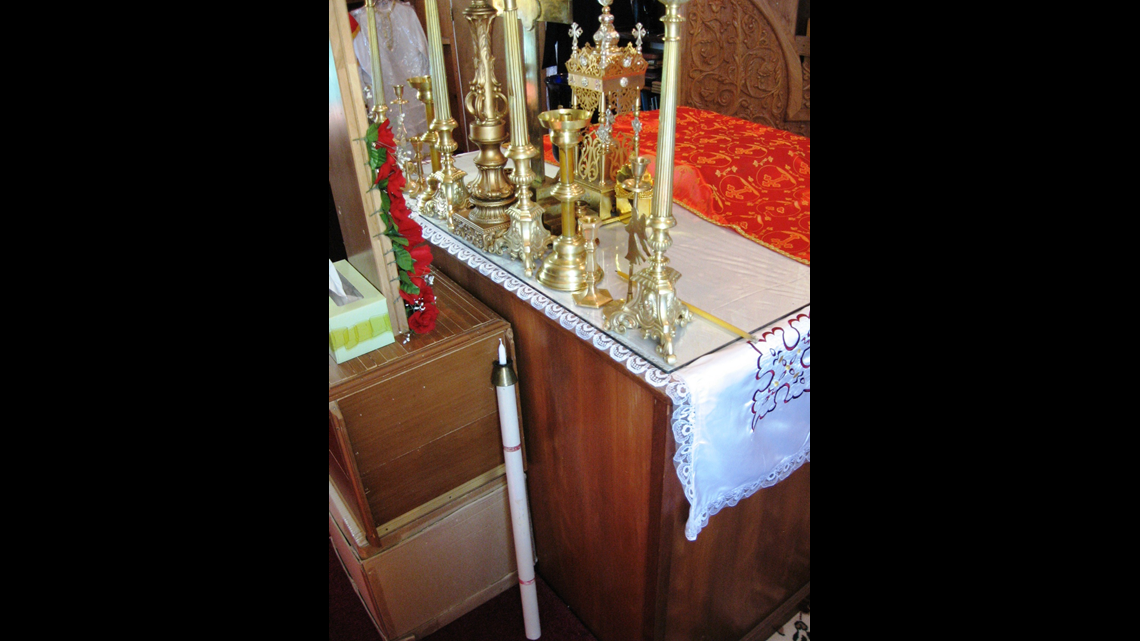 Anyone with tips on the case can call Hazleton Police at 570-459-4940.