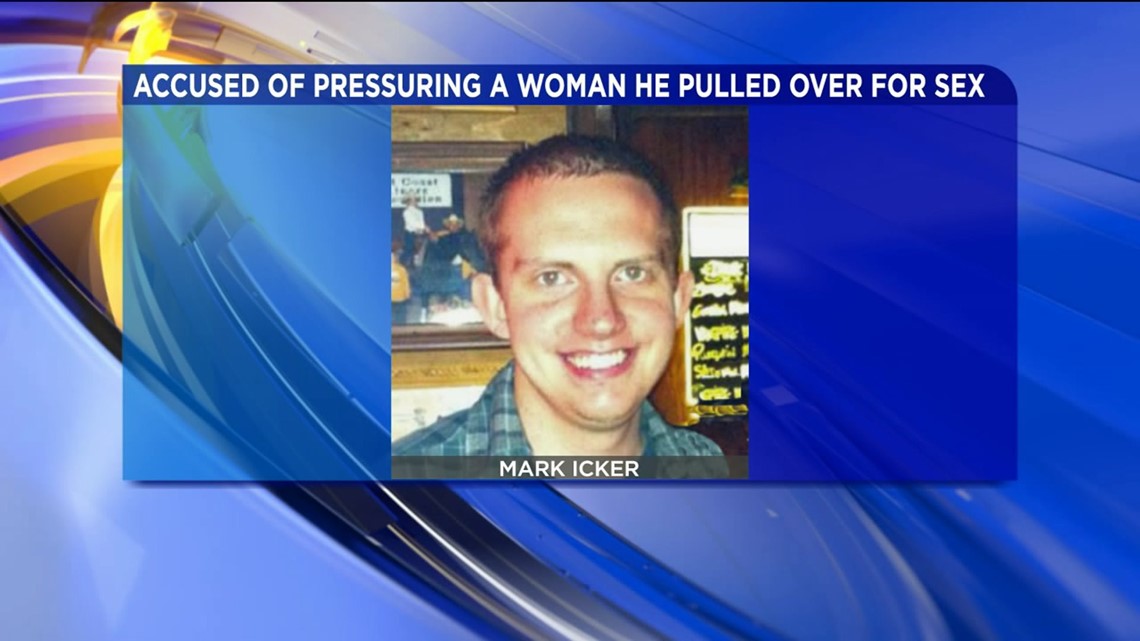 ASHLEY, Pa. -- The Luzerne County district attorney's office is investigating an Ashley borough police officer accused of pulling a woman over and asking her to perform a sex act on him to get out of being arrested.
That officer -- Mark Icker, 29, of Dickson City -- has been suspended while the Luzerne County district attorney's office investigates.
Charges were filed Thursday. He has served as a part-time police officer in Ashley since March.
Now Icker is the one in trouble with the law. He's accused of pulling over a woman and then pressuring her for oral sex.
"We're very troubled, very upset by the allegations that came forward. It's an ongoing investigation, so there is not a lot that I can comment on," said Ashley Police Chief David Fedorczyk.
Court papers say Icker pulled the woman over in Ashley earlier this month for a suspected DUI.
The woman who admitted to being out on bail at the time says Icker told her she would go to jail for violating her bail conditions.
The paperwork goes on to say that Icker told the woman he would not arrest her if she performed the sex act, which she says happened at a park in the borough.
"It's being investigated by the county detectives with the district attorney's office. We're working with them 100 percent to resolve the situation. Hopefully, it doesn't get worse, but again, very troubling allegations," the chief added.
Ashley's police chief says he did a background check before hiring Icker and nothing came up.
Despite the current allegations against Icker, people we spoke with in Ashley still have faith in their police department.
"One bad apple doesn't make everybody bad, you know? Basically, they're good guys. I would stick up for them," Ray Grohowski said.
Icker is charged with official oppression and coercion.
He is not receiving pay during his suspension because he is a part-time officer.
After his arrest, he was freed without having to post bail.