WILKES-BARRE -- Mr. Peanut is making a return to Wilkes-Barre and you'll be able to catch a glimpse of him at least a dozen times a day.
The character that was born in the Diamond City is now one of three new figures for King's College's glockenspiel clock.
He made his debut Wednesday on Public Square, on the clock at least.
Mr. Peanut has quite a long history in Wilkes-Barre. Rewind about a century ago and the Diamond City is where he was born.
"When I was a kid, my dad would take us for a ride just to see the Mr. Peanut building up there. Yeah, it was really cool," said Wilkes-Barre native Pat Frey.
Frey says she remembers when Mr. Peanut left Public Square and the store closed.
"That was a piece of Wilkes-Barre history and I wish it could've stayed there," Frey said. "(And now, we have him back), and that's nice. It's great news."
It took a crew of about five people to haul Mr. Peanut up to the clock tower, take down Santa Claus, and install him.
But Mr. Peanut is not the only one that will be up there. He'll share the spotlight with King's College's Leo the Lion, and soon, a coal miner.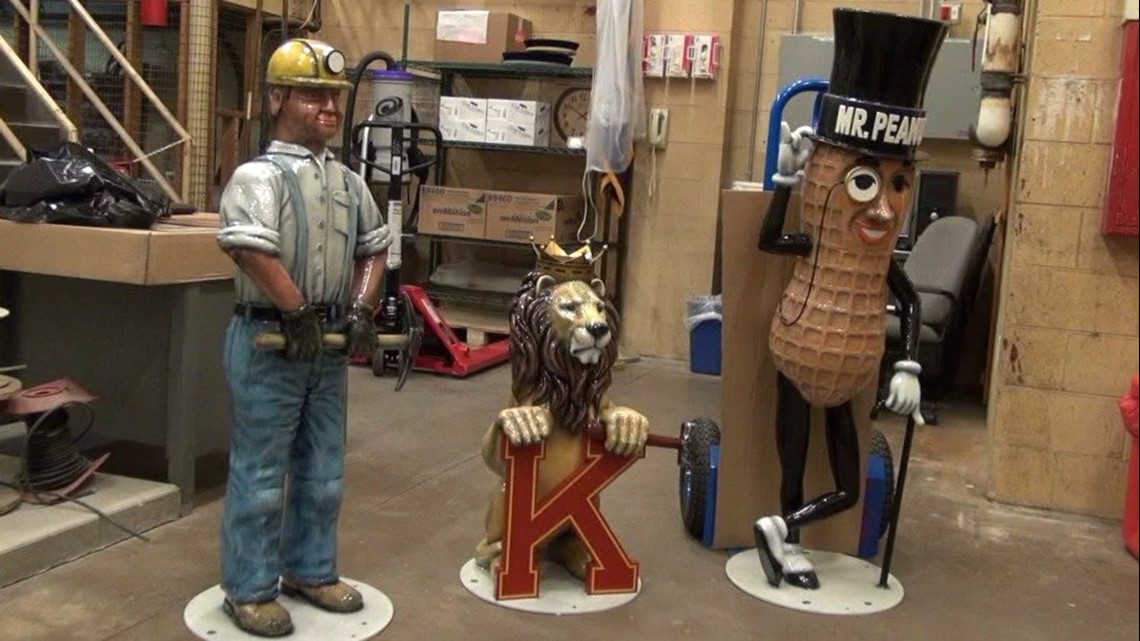 "We have these new figures now who will reflect our identity and relationship to the community," said King's College official Patrick Farrell.
The new Leo the Lion and Mr. Peanut figures will come out of King's College's glockenspiel weekdays, 8 a.m. to 8 p.m. on the hour, every hour. The coal mining figure will join them soon.
A small crowd cheered as both Leo the Lion and Mr. Peanut made their debut together.
"I am just so proud," said King's graduate Therese Kosek. "I am proud of our new building and I think the glockenspiel just adds a really nice touch, having Leo the Lion and Mr. Peanut, eventually a coal miner. It's just more representation of what this area is all about."
King's College says the new figures were made possible by a donor who wants to remain anonymous.