PITTSTON TOWNSHIP -- We told you Monday about a man from Luzerne County who was furious after sap from his neighbor's pine tree would get all over his car. So over the weekend, he chopped the tree down, but it landed on the apartment house where he lived.
Then he came back to the house and attacked one of his neighbors.
Neighbors were trying to move out of this apartment house near Pittston Monday, when police say Raymond Mazzarella beat one of them with a bat. Now, Mazzarella is in jail that man is badly bruised.
Tony Latwiss has painful marks over his leg and back after he says his former neighbor came at him with a bat and swung it at him.
"He went right down my back and right down my leg," said Latwiss.
Police charged Raymond Mazzarella with simple assault, reckless endangerment, and harassment. He's now is in jail.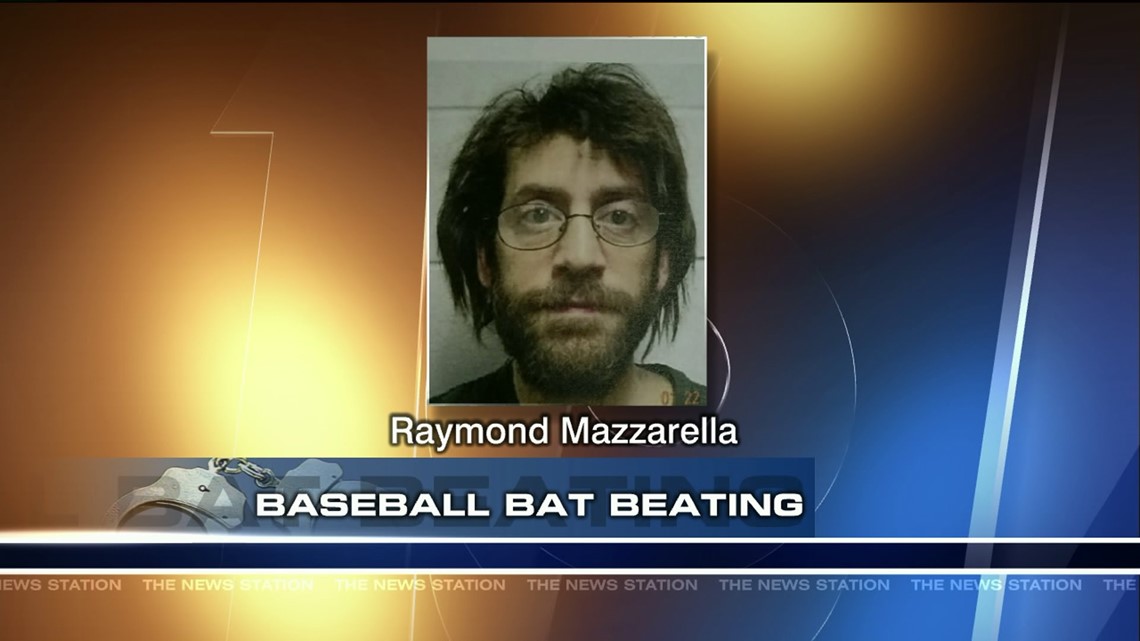 But Latwiss isn't sure why he came after him. At the time, Latwiss was only taking some of his belongings out of his apartment home, that's now condemned.
"He kicked me in the stomach, then he punched me on the side of the head, then I went to go after him and he got a bat and came after me with a bat."
The apartment house on Oak Street is condemned, according to the Pittston Township code enforcement officer, because Mazzarella went onto his neighbor's property, and chopped down a pine tree that landed on top of the building that building is also where he, Latwiss, and four other people lived.
Officials believe Mazzarella was upset about sap from the tree dripping onto his car.
"I know he's had a problem with that lady and that tree for years before I even lived here, so it was an ongoing thing. We just got caught up in the middle of it," Latwiss added.
Attorney Jonathan Comitz says since Mazzarella rented an apartment and didn't own the property, he should have asked his landlord to take care of the matter. What the landlord could have done if talking to his neighbor didn't work, is cut some of the tree's branches.
"You're only allowed to trim those branches that are actually quote unquote, 'trespassing,' onto the property," Comitz explained.
Comitz also says those disputes are usually resolved among neighbors.