EDWARDSVILLE, Pa. — Flames were roaring above the steeple of the former St. Hedwig's Catholic Church on Zerby Avenue in Edwardsville after a fire broke out early Sunday morning.
"This morning, I was sleeping, and then all I saw was flashing lights," Jessica McKinney said.
McKinney woke up to find firefighters putting out flames that consumed the vacant church near her home and tells Newswatch 16 she watched dozens of fire departments respond to the blaze from her bedroom window.
"Then I looked over here, this church, this beautiful church just across the street from my house, was in smoke, and it was about 6 o'clock when I woke up, but I heard it was going on since 5 o'clock this morning," McKinney added.
When first responders arrived, they told Newswatch 16 the fire was so intense they could not stay inside the church to fight the flames.
"There was fire shooting out the windows at that time, and we did a quick attack," said Edwardsville Fire Chief Bill Court.
"It's been a beautiful church. It's been standing, and I can't believe the cross is still standing," said McKinney.
According to its website, St. Hedwig's Catholic Church was more than 100 years old before it closed in 2007. Since then, the fire chief says it has been vacant.
"This was my church growing up. This is where I received the first Holy Communion and everything. So, it's kind of sad, but unfortunately, it's been sitting vacant for so long, we thought something like this would happen, and unfortunately, it did. Right now, we're having the fire marshal look into it to see what happened," Chief Court explained.
Crews from the Wyoming Valley's west side worked together for hours to battle the blaze.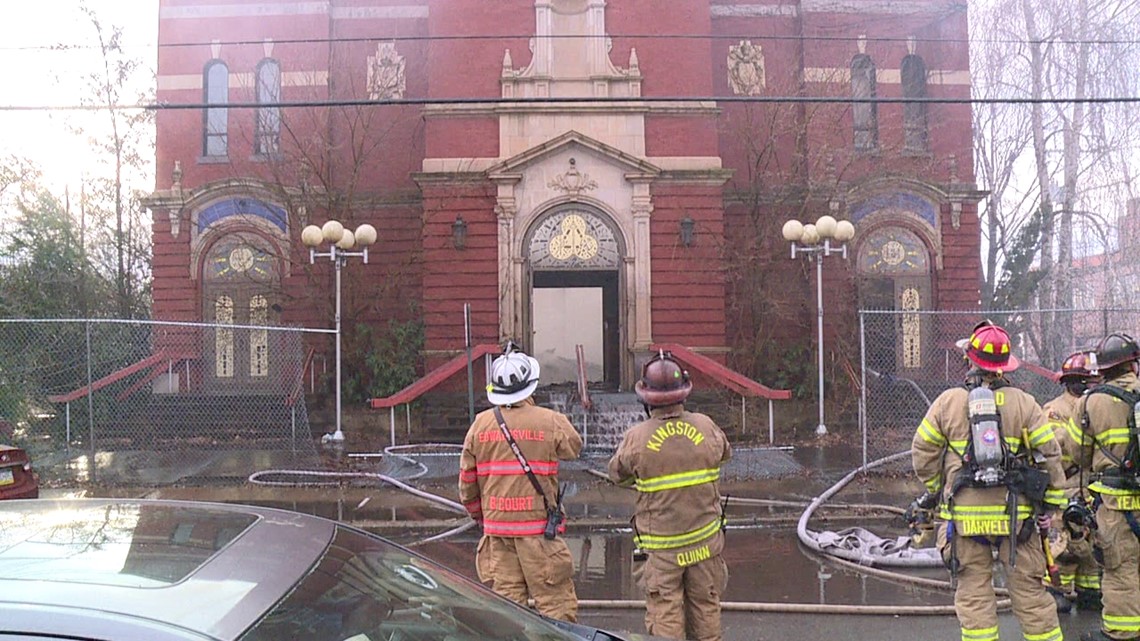 There's no word yet from state police as to what caused the fire.
The Diocese of Scranton released a statement Sunday saying Catholic Social Services retains the former school building next to the church, which currently operates as St. Hedwig's Veterans Village. That building was not impacted by the blaze.
See news happening? Text our Newstip Hotline.