DURYEA – Firefighters had their hands full when one home went up in flames and a fire truck rolled out of control and crashed into a tree.
While neighbors were surprised to see the flames and smoke, they were really shocked by what happened after firefighters arrived.
"The fire truck went right out of control," said Bernadine Johnson of Duryea. "The fire truck went right out of control and it went down the block."
Steve Gorman of Duryea added, "I was surprised. I was thinking 'what is this fire truck doing?'"
Officials with the Germania Hose Company explain their crew was setting up to pump water on the flames when something went wrong, sending their truck rolling down the hill and then into a tree.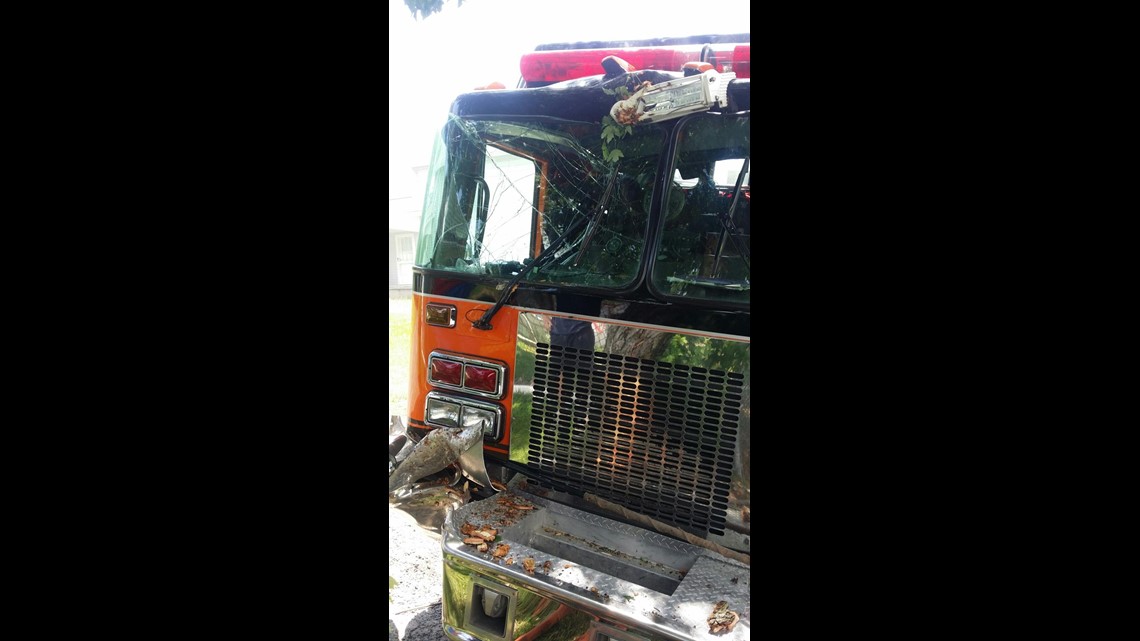 "A loud hiss, and they heard a pop and the engine started rolling. There was a guy on top. He was still on top when it started rolling. He jumped off," said Germania Hose Company Chief Joseph Bender.
Three firefighters were injured in the crash and taken to the hospital. They are all expected to be ok.
One man was home at the time of the fire, the chief says someone doing yard work nearby helped him escape. Witnesses say that same fire victim then had to get out of the way of the runaway truck.
"It almost clipped the resident, Joe? Yeah, it went up over the front yard, it hit the tree, and then it stopped," added Gorman.
The chief says he expects it will cost thousands of dollars to fix that truck, but insurance will help pay for it.
There is no word yet on the cause of the fire, but a fire marshal has been called in to investigate.
Witnesses say it appeared to start outside the house.