PITTSTON, Pa. — The man believed to have fired several shots near Walmart in Pittston Township is in custody, and charges are pending.
State Police say the man fired shots around 4 p.m. in the parking lot of Envy Nails.
Authorities say a 20-year-old woman was injured and taken to the hospital.
They say the alleged shooter ran off.
"We believe that this is a targeted incident. The public is not in danger at this point," said Sam Sanguedolce, Luzerne County District Attorney.
Departments from all over the area quickly began search efforts, shutting down Route 315 in both directions and blocking off-ramps to Interstate 81.
A state police helicopter provided aerial surveillance; Pennsylvania State Police Major Chris Paris says authorities weren't taking any chances.
"With the bigger operational picture going on nationally here, the response from state, local, and county law enforcement was very robust," Paris said.
"All hell broke loose. Squad cars everywhere you could imagine," truck driver Donald Green said. "They pulled in there and jammed up everything, parked in the middle of everything."
Green was sitting at the pilot gas station across the street when investigators approached.
"They knocked on my door about 20 minutes later and asked if I had seen a black guy in blue clothes. I said, 'no, I haven't,'" he added.
An orange sedan was towed from the scene and was trailed by an officer.
Investigators declined to comment on how it's connected to the incident.
The name of the suspect has not been released.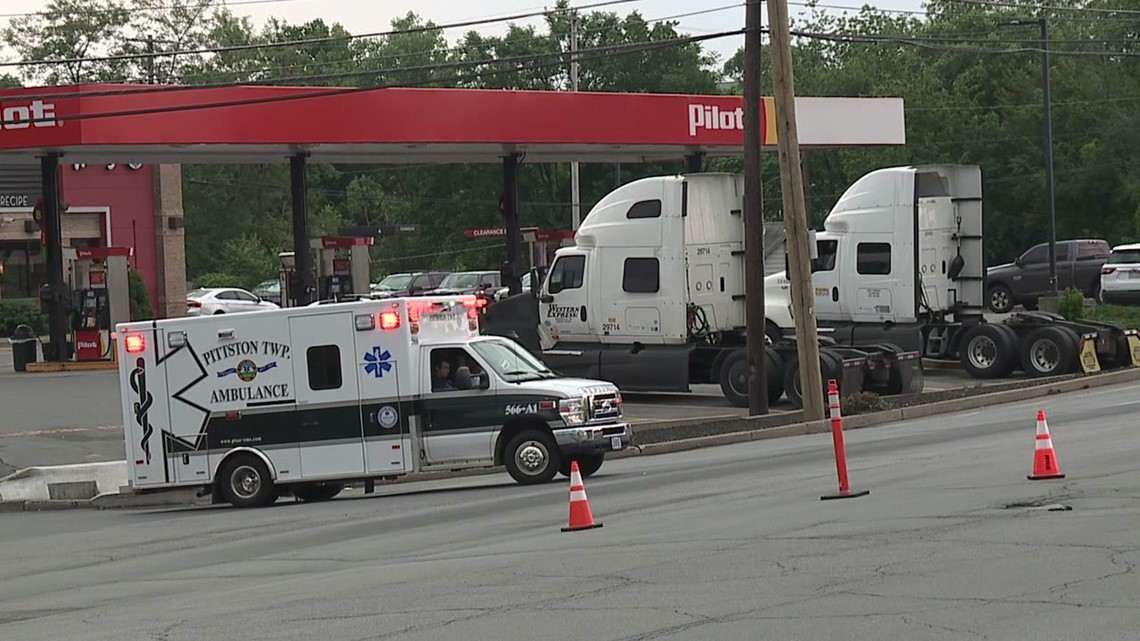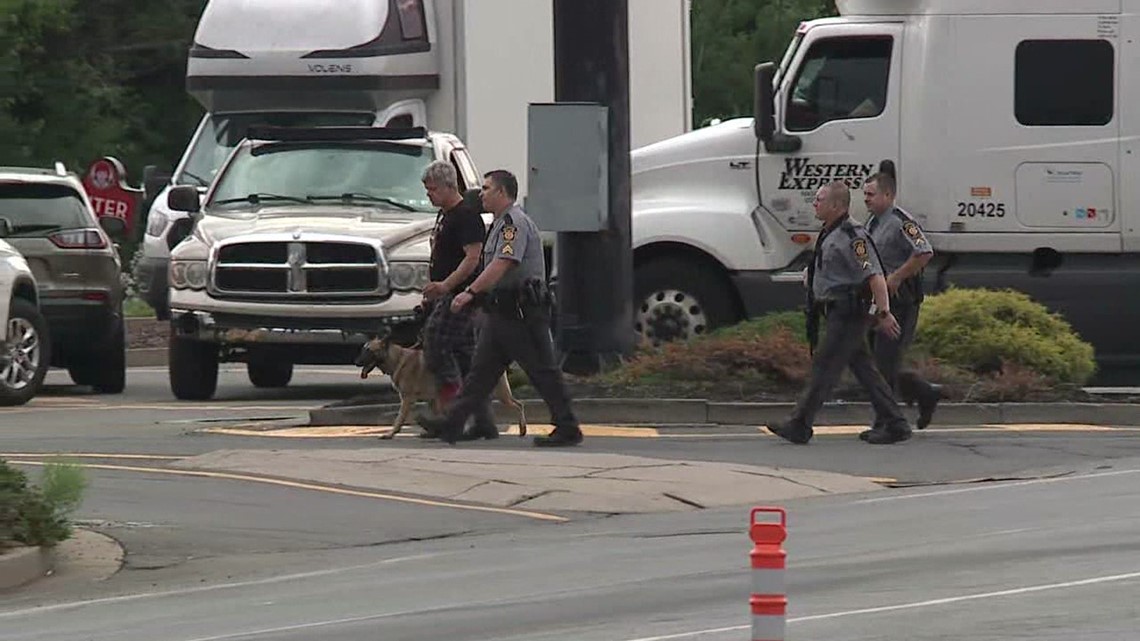 See news happening? Text our Newstip Hotline.