LUZERNE COUNTY, Pa. — Investigators are taking another step in their efforts to solve a cold case involving the homicide of a baby boy.
State police say they need the public's help to solve the case 42 years later.
Baby Boy John Doe was found in a landfill in Larksville in 1980. Because of advances in technology, in 2016, a DNA sample was collected from the remains. While other attempts to determine the baby's DNA have failed, state police believe a company called Othram Inc. from Texas has the technology to identify it.
After close to 42 years, there is now a face that investigators are matching with the name Baby Boy John Doe, thanks to anthropologists at the University of South Florida.
State police and the Luzerne County district attorneys provided updates Wednesday on the case they have been working on since 1980.
"Baby Doe was discovered in the now-defunct Westside Landfill in Larksville borough on August 6 of 1980. When a waste hauler was unloading garbage from one of his trucks, the dozer operator who was getting ready to spread that garbage, part of their training was if they see anything suspicious, to go check it out before they turn it under. The dozer operator originally thought he was looking at a doll, got off his machine, and went and looked, and determined that it was, indeed, a human being that was laying there and not a doll," said Trooper Edward Urban, Pennsylvania State Police.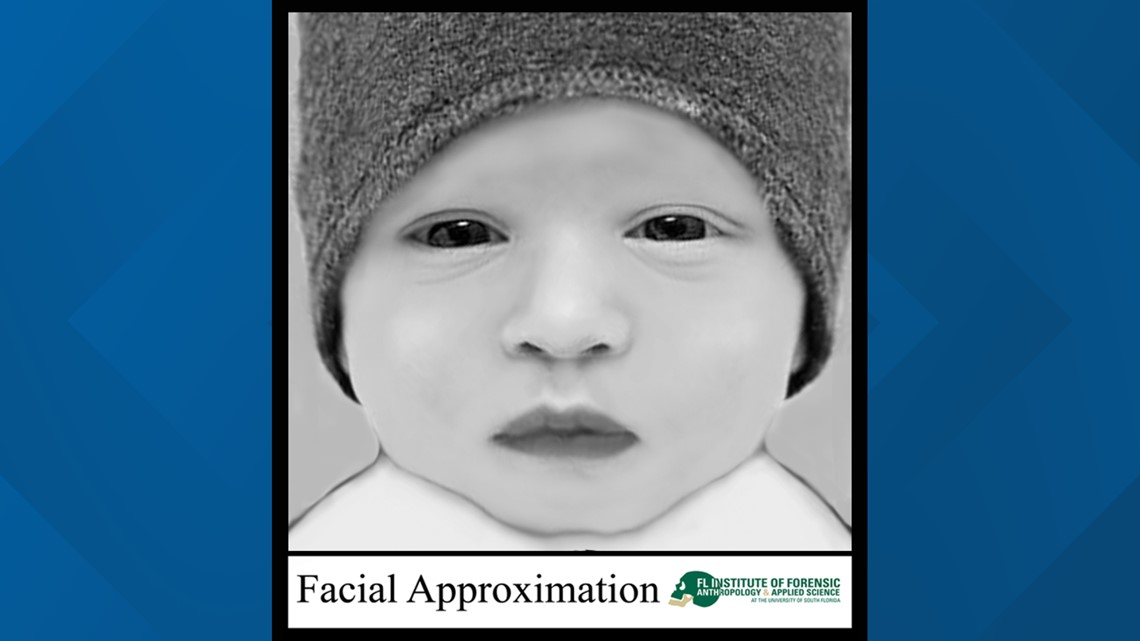 Newswatch 16 was there when detectives began their investigation in 1980 and again in 2016 when a DNA sample was taken from the baby's remains at a cemetery in Courtdale.
There is still a marker at St. John's Cemetery for the baby boy troopers believe was alive for only a few days after it was born. State police say there was no evidence that this baby was born in a medical setting.
While previous attempts to get a solid DNA sample have failed, state police and the Luzerne County district attorney's office are teaming up with Othram Inc. in Texas.
"Othram, who has advanced technology, has the ability to take deteriorated DNA that most other labs cannot process and produce a usable sample in the hopes that we can identify their genealogy–siblings, parents, relatives–and identify Baby John Doe," said Luzerne County District Attorney Sam Sanguedolce.
But investigators need the public's help to move the process alone.
"Unfortunately, the testing is tremendously expensive. Part of the purpose of this press conference today is to generate public interest, especially in the wake of the Marise Chiverella cold case that got solved through this type of investigation, that we could generate donations that will assist in paying these fees," Sanguedolce said.
Otherwise, investigators say they have to wait for the fees to be approved in next year's state budget, but they believe Baby Doe deserves justice sooner, which they believe could happen if Othram gets involved.
"Turnaround is usually within two months. Our department has used them on other cases. If you look at their website, they have solved numerous cases nationally," Trooper Urban added.
See news happening? Text our Newstip Hotline.