SCRANTON, Pa. --  The smoke coming from Ben Weitsman's scrap yard Monday morning at times made North Keyser Avenue invisible. People saw the plumes of black smoke across the Lackawanna valley.
"Some of the stuff that's burning in there, especially if it's plastic based material, it's going to give off really nasty black smoke like that," Assistant Fire Chief Jim Floryshak said.
Firefighters had to douse the burning scrap pile from above. The wind pushed the smoke away from them, and toward R.J. Walker Company.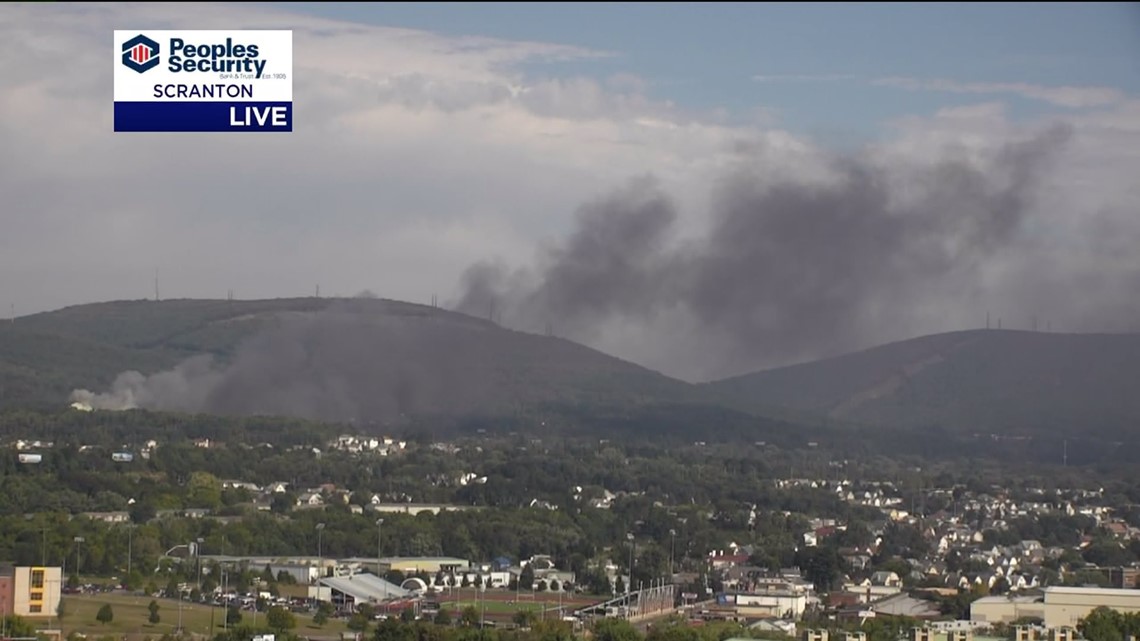 "Actually, this front window, you couldn't see right out it, it was engulfed, the place was engulfed, smoke coming right down, they had to shut the road down, people couldn't see," said Tim Andrews, manager of R.J.Walker.
They couldn't see, but people could hear loud pops coming from the scrap yard. Firefighters say there were a series of explosions coming from the fire.
"One of my firemen did say that there was a projectile that did cross Keyser Avenue, Floryshak added.
"I guess they have propane tanks that people try to recycle, the heat from that, started popping off, it sounded like a big firecracker, like an M80," Andrews said.
While firefighters worked to put out the flames traffic was shut down on North Keyser Avenue. Trucks sat on either side of the fire scene for a few hours.
"Unfortunately, our business suffered a little bit. Sometimes it's nice though you can get caught up, cleaned up, and do things you wouldn't regularly be doing when customers were here," Andrews added.
Firefighters were able to put out the flames by 12:30pm. The smoke cleared and the road was reopened, but now city fire inspectors will work with the scrap yard to figure out how the fire started in the first place.