SCRANTON — A man from New York is charged in a stabbing in Scranton.
It happened after hours at a barber shop just after 11 p.m. Monday on Prospect Avenue.
According to police, the stabbing happened because of a miscommunication.
Cops say the victim was sitting in a barber's chair arguing with another friend. Witnesses say the two argue often.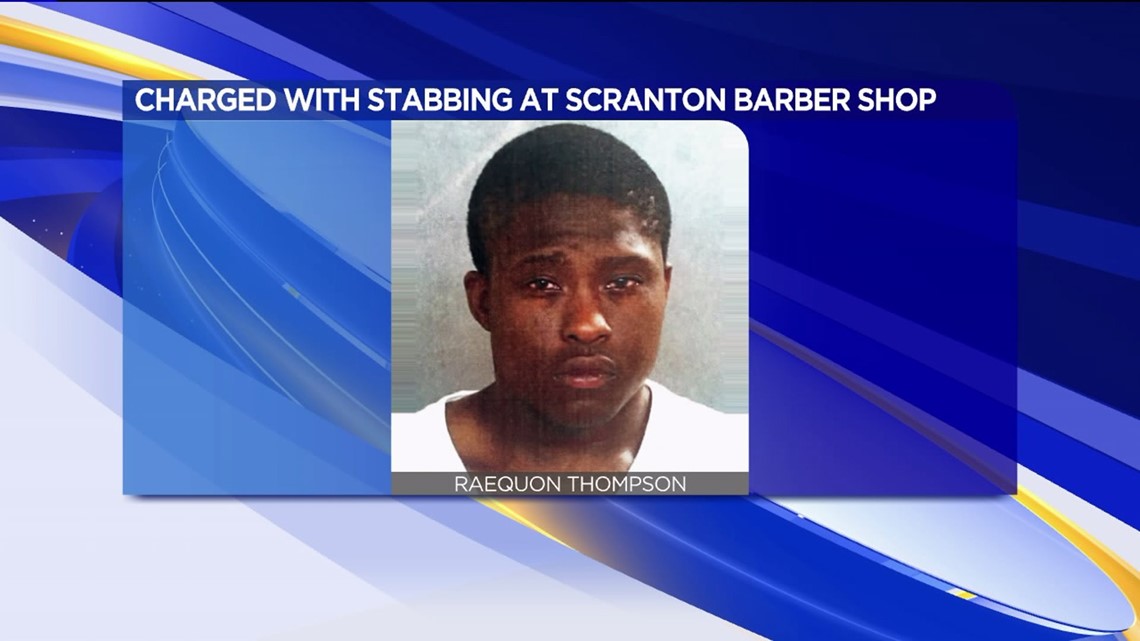 Thompson stabbed Jones in the neck. So, far there is no word on Jones' condition.
Thompson is locked up, facing aggravated assault and other related charges in Lackawanna County.