Area moms shed light on postpartum psychosis after tragedy
A horrific story out of Massachusetts has moms in our area speaking up about an issue they say isn't talked about enough. A mother is accused of killing her 3 kids.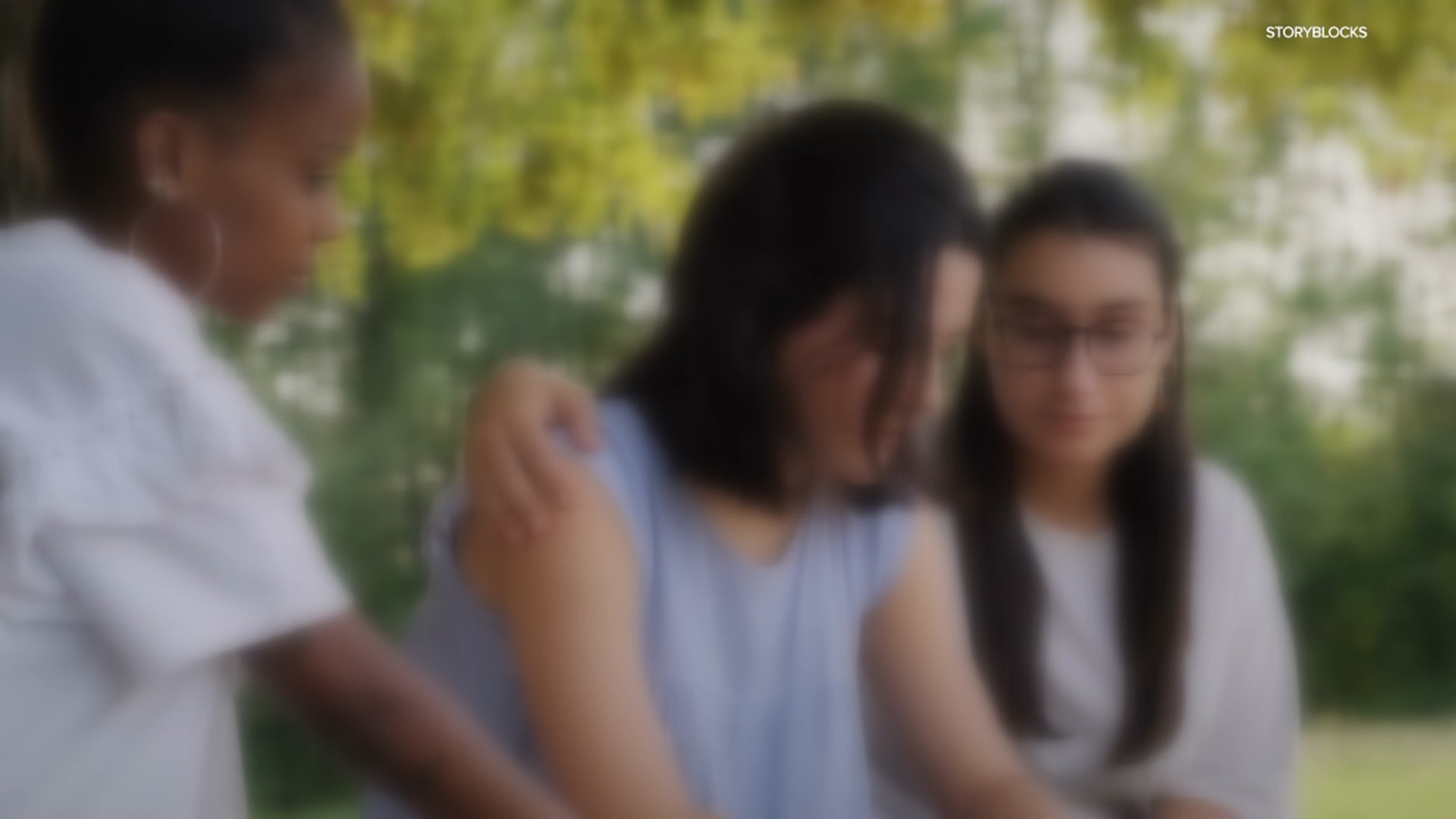 A horrific story out of Massachusetts has mothers in our area speaking up about an issue they say doesn't get talked about enough – postpartum psychosis.
Lindsay Clancy
:
Duxbury, Massachusetts
Lindsay Clancy, from Duxbury, Massachusetts, worked as a labor and delivery nurse and was a mother of three.
But on January 24th, police say Lindsay killed her three kids and attempted to take her own life. She's recovering in the hospital, facing murder charges. Her attorney claims she was "overmedicated," taking 12 different types of antidepressants at the time of the incident, according to the ABC affiliate in Boston.
Although it's not confirmed whether she had postpartum psychosis specifically, the case is starting a conversation about the disorder.
Newswatch 16's Elizabeth Worthington talked to two moms in Lackawanna County who know firsthand what it's like to suffer after having children.
Michelle Johnson's story
:
Michelle Johnson says she never expected it to happen to her.
When she was pregnant with her twin boys, her doctors brought postpartum mood disorders.
"I started laughing in the office, and I thought, 'I don't think they understand what I've been through. That will never happen to me," she recalled thinking.
Michelle had been told there was virtually no chance of ever getting pregnant. So when she found out she was having twin boys, she was elated.
But three days after giving birth, the anxiety set in, and later, the intrusive thoughts that she says were out of her control. She was terrified of being alone with her boys, fearing she might harm them.
"I remember getting all of the knives out of the drawer and just throwing them in the garbage, and not bathing the boys alone. At one point, I just feared that I had turned into some sort of monster. And I was recognizing myself. There were times I couldn't even think clearly enough to remember my own name."
Michelle sought help from doctors and her family. She started medication and received inpatient treatment.
Sixteen months after the birth of her twins, she says the fog just lifted, and she began to recover.
"It was, honestly, probably the best moment of my life. Over having kids, getting pregnant with kids, getting married. Because I felt safe. I finally felt safe that I could be around them, and that my brain was returning to being my own again."
Three years later, she had a daughter and experienced zero postpartum issues.
Kristen Miller-Hahn's story
:
For Kristen Miller-Hahn from Jermyn, it took her six years to speak up about her struggle with postpartum depression, anxiety, and OCD after giving birth to her son.
As a perinatal mental health counselor who helps other moms cope with these issues, she felt ashamed for needing help herself.
She says that's the biggest obstacle: guilt and shame keep moms from speaking up.
"I've had people say, when I was going through this, my husband would say, 'you would never hurt your baby, and it's rare. Those are the times we miss it. Because we don't see the person we love as capable of hurting themselves or their baby, but in that moment, it's not them, and they need help."
In extreme cases, mothers can suffer a break in reality. With postpartum psychosis, hallucinations, and delusions make it difficult to decipher what's real or not. Postpartum psychosis is distinct from postpartum depression. It's considered a medical emergency, Miller-Hahn says.
She says people can't be afraid to ask the hard questions if they notice changes in their partners, family, or friends after they give birth.
"It's not comfortable to say, 'are you having scary thoughts? Are you thinking of hurting yourself or your baby?' But those [questions] can be the difference in saving someone's life to make them feel comfortable to speak up, to know that they're not alone."
Miller-Hahn talked us through the warning signs moms, and their loved ones should be aware of. She says they can develop as soon as right after delivery and as late as 12 months postpartum.
Warning signs
:
There are several signs to look out for, and they can develop as soon as right after delivery and as late as 12 months postpartum.
Here are the biggest warning signs:
decreased need for sleep, restlessness
confusion, disorientation
difficulty engaging in conversation
cycling of moods
intense hallucinations, delusions
Resources
:
If you are in need of resources or support:
See more news stories on WNEP's Youtube page.