KEYSTONE COLLEGE -- Officials at Keystone College announced a major development plan Wednesday that the school hopes will change the way of life for the college community and nearby residents at the Wyoming/Lackawanna County line.
The new building complex will be directly across from the Victorian homes on College Avenue.
Keystone College officials are looking to turn a parking lot into a thriving building complex on campus.
The president of the college announced this development Wednesday in front of students and faculty in at the Hibbard Campus Center in Wyoming County.
"We are a primarily rural college and we are in the middle of Tunkhannock and Clarks Summit and so it's an option for them, so I think it's really going to create some excitement for them to meet, to read, to talk," said Keystone President David Coppola.
The $3 million building project will feature a Dunkin' Donuts Express, a Steak 'n Shake restaurant, a bank, a gym, and the relocated campus shop.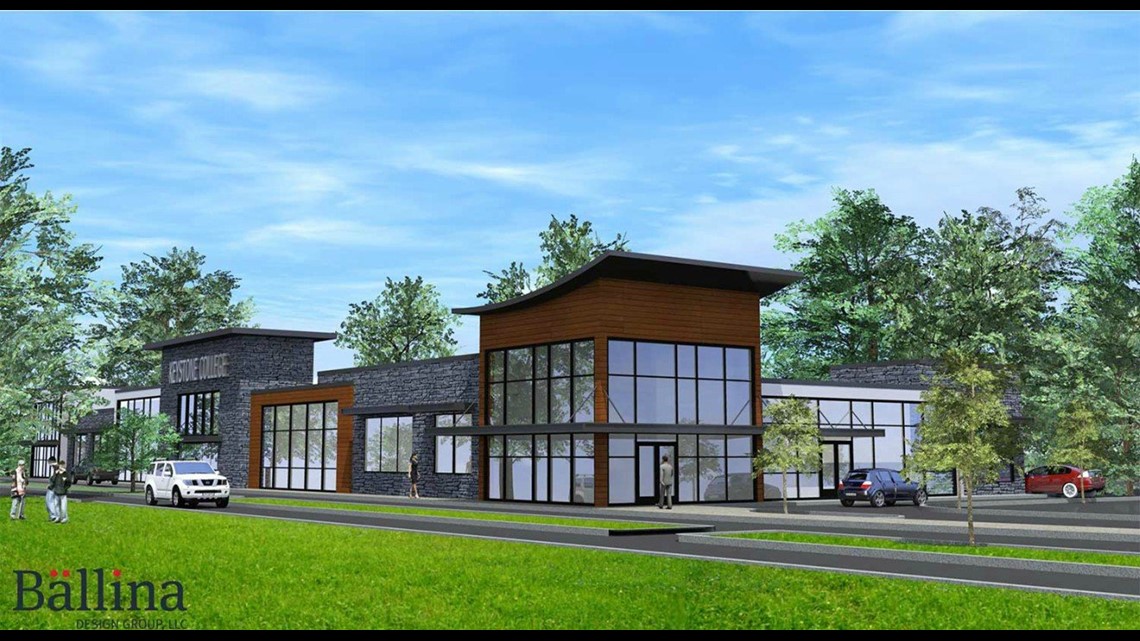 All of the facilities will be open to area residents as well.
"Hopefully, people driving through on (Routes) 6 and11 that usually just drive by will see this and pull in and to get a donut and see the campus and borough," said Factoryville borough council member Dan Engler.
The renovations are expected to be completed by 2018 and that's really exciting for students like Alexis Murdoch who is going into her junior year.
"The biggest benefit that Keystone has to offer is that we are so personal. It's not a huge campus where you don't get lost in the shuffle. It's really great to witness the everyday changes that Keystone offers their community and their students because it continues to grow all the time."
Jayde Newman came all the way from Australia to play field hockey for Keystone College last year. The new Dunkin' Donuts will give her a nice place to hang out with friends.
"The closeness of the college really appealed to me, the community, how small it is, and building something like this is making it more of a close-knit community which I am really looking forward to," Newman said.
Keystone College officials plan to have a groundbreaking ceremony later this summer.
The $3 million project is being paid for by grants and developers. The building is scheduled to open by spring 2018.