WILKES-BARRE/SCRANTON INTERNATIONAL AIRPORT -- More than 200 communities around the country are vying to be the home of Amazon's new headquarters known as "HQ2."
Our region is one of them. We learned on Thursday what was included in our application to Amazon.
Officials from the economic development agency that sent in Northeastern PA's application to Amazon let us in on some of the materials they included that might influence Amazon to build here.
They listed six possible locations, and they also included something meant to make our application stand out.
At a meeting at the Wilkes-Barre/Scranton International Airport, we got a peek inside a very special Amazon box.
the economic development agency, Penn's Northeast, sent the retail titan a series of boxes filled with northeastern Pennsylvania's application to become home to Amazon's new headquarters HQ2.
Just like with a job application, ours needed to stand out among the 238 communities that applied. So, Penn's Northeast included a list of reasons why northeastern Pennsylvania is a good location and one bad reason. They cited a Cornell University study that says this area is the worst place to be in a zombie apocalypse.
"We decided to have a little fun with it, and we put together a zombie survival kit and said that if Amazon locates here, we'll give every employee a kit to make sure that they're safe," said John Augustine, Penn's Northeast.
The application also included some serious suggestions including six possible locations for Amazon to build HQ2.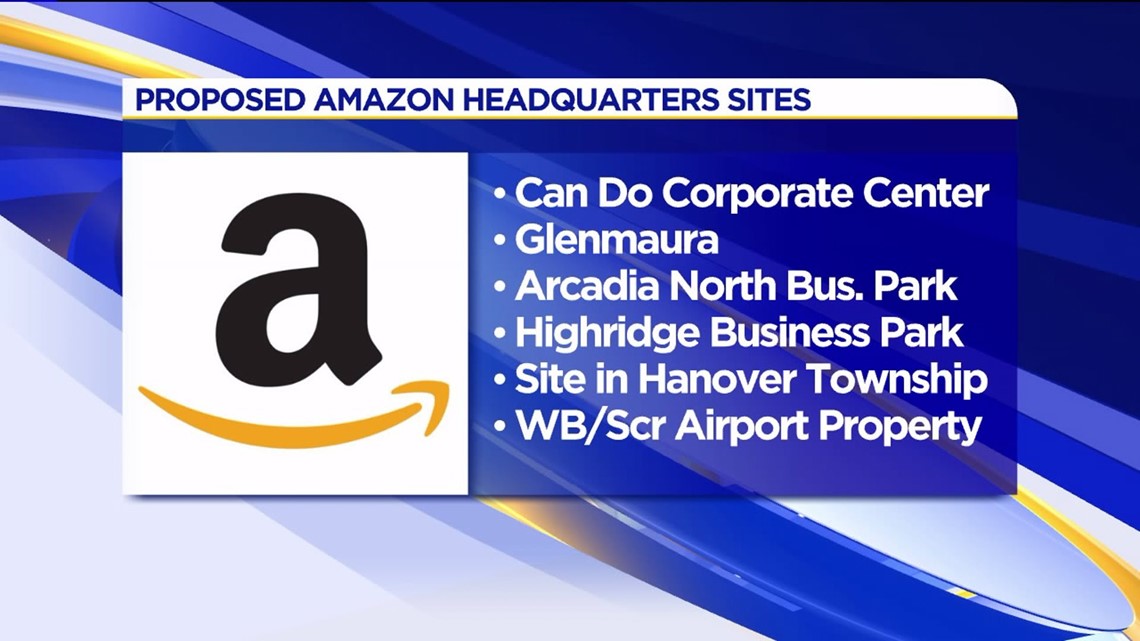 Can Do Corporate Center near Hazleton, Glenmaura in Lackawanna County, Arcadia North Business Park near Tobyhanna, Highridge Business Park near Minersville, a property in Hanover Township near Wilkes-Barre, and on the grounds of the Wilkes-Barre/Scranton International Airport.
It's a one in 238 shot, but officials say the same application could be used in the future for other companies.
"If we don't land Amazon, that's fine, I understand, but there's other places out there. And we have the workforce, we have the transportation, we have the infrastructure. Northeastern Pennsylvania could be a phenomenal place to live and work and if we bring in more of these big economic projects, it will be," said Luzerne County Manager David Pedri.
It's always possible that HQ2 will take on more than one location. If so, we're available.
"I think there's a real possibility, if they take a different kind of tactic, that they may look at northeastern Pennsylvania as the perfect location for certain aspects of what they're going to do," said Bob Durkin, Greater Scranton Chamber of Commerce.
Amazon says it's new development is expected to bring about 50,000 new jobs over 10 to 15 years at salaries around $100,000.