SCRANTON, Pa. -- November 5, 2019, is Election Day, and voters in Scranton cast their ballots for a new mayor.
If democracy had a face, it is that of Martin McDonough. He did what he does every Election Day -- walk several blocks from his home at Hilltop Manor to his polling place, the Kennedy School on Prospect Avenue in Scranton.
The 71 year old makes the trip, on his own, in spite of arthritis and cancer.
"I just you know, like to vote. I think it's my right to do, you know, what I have to do," said McDonough.
McDonough says he has a little extra energy this year because of the special election for mayor of Scranton. He sees this as an election of change -- more than ever before.
The same goes for Michael Helbing of Olyphant. In Scranton on this Election Day, he's working for one of the seven candidates for mayor.
"It's really good to see so many people active and involved and I think that's an encouraging sign for the city's future," explained Helbing.
The winner fills out the last two years of admitted felon Bill Courtright's term. The winner is also expected to help rid the city of corruption, and that's one of the reasons Maritza Ramirez came to the polls.
She said, "The people of Scranton have an opportunity to change Scranton for the taxpayers."
There was a sense that this election could give Scranton a fresh start.
Polling places throughout the city reported higher than normal turnout. The draw for most voters was the seven-way special election for mayor.
"Because of what's going on in Scranton, the corruption," Dolores Kazmierski said. "We need people in there that will do right and before the people, not for themselves, to better themselves, to better Scranton."
"You go back the last two years, and you want to go back to 2007, 2008 with the county, then the school district, then the city. Again, it's been bad. so hey, we need new input, new blood. I'm an old guy, I'm voting for the young crew," Jack Kretsch said.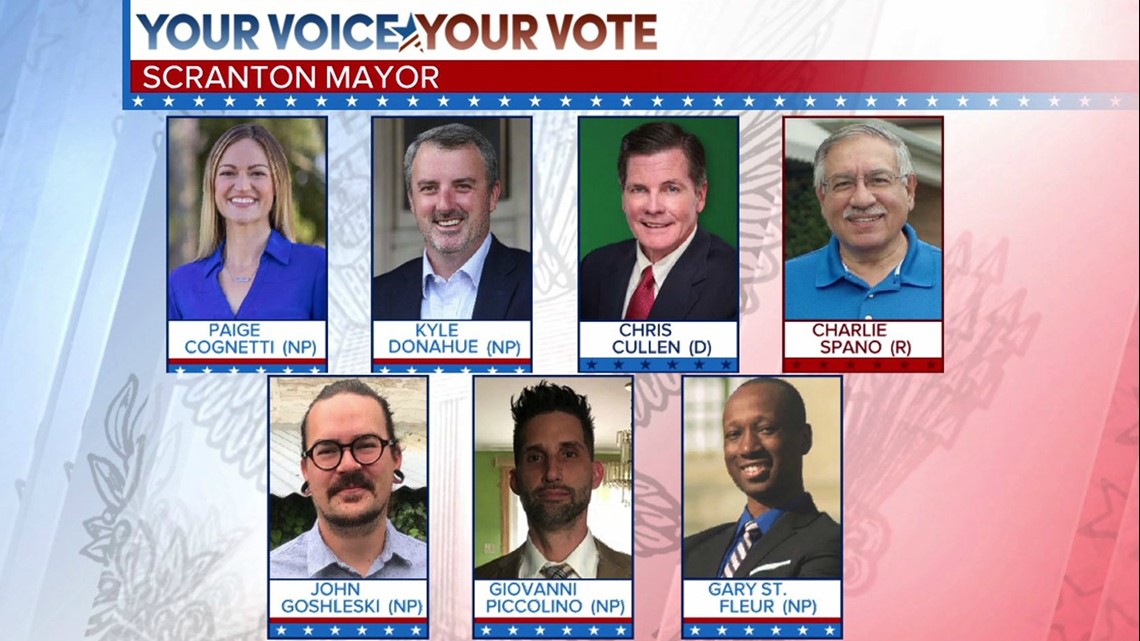 Voters have seven candidates to choose from.
Democrat Chris Cullen and Republican Charlie Spano, each picked by their respective parties.
Paige Cognetti
Councilman Kyle Donahue
John Goshleski,
Giovanni Piccolino,
Gary St. Fleur.
"There's a lot of potential here. We really need to straighten up this city and clean it up," said Gail Gary.
"I'm just eager to get somebody new, and somebody honest, has good integrity, is what I'm looking for," David Kolcharno said.
We don't know who will win, but we do know there is a high expectation for the next person to occupy the mayor's office.