SOUTH ABINGTON TOWNSHIP -- Ground was broken Tuesday on a multi-million dollar expansion of an animal shelter in Lackawanna County.
Staff members at Griffin Pond Animal Shelter say the improvements couldn't come at a better time.
A building will be knocked down to make room for an expansion of the existing shelter. The building used to be for animal cruelty cases, a part of Griffin Pond's operation that's been hard hit this week.
It was not paws digging but golden shovels instead, and the benefactors of the $3.2 million expansion at Griffin Pond Animal Shelter near Clarks Summit can't express their gratitude in English.
The project won't increase the number of kennels the shelter will still max out at 200 pets. It will update the decades-old facility and make things more comfortable for pets and people.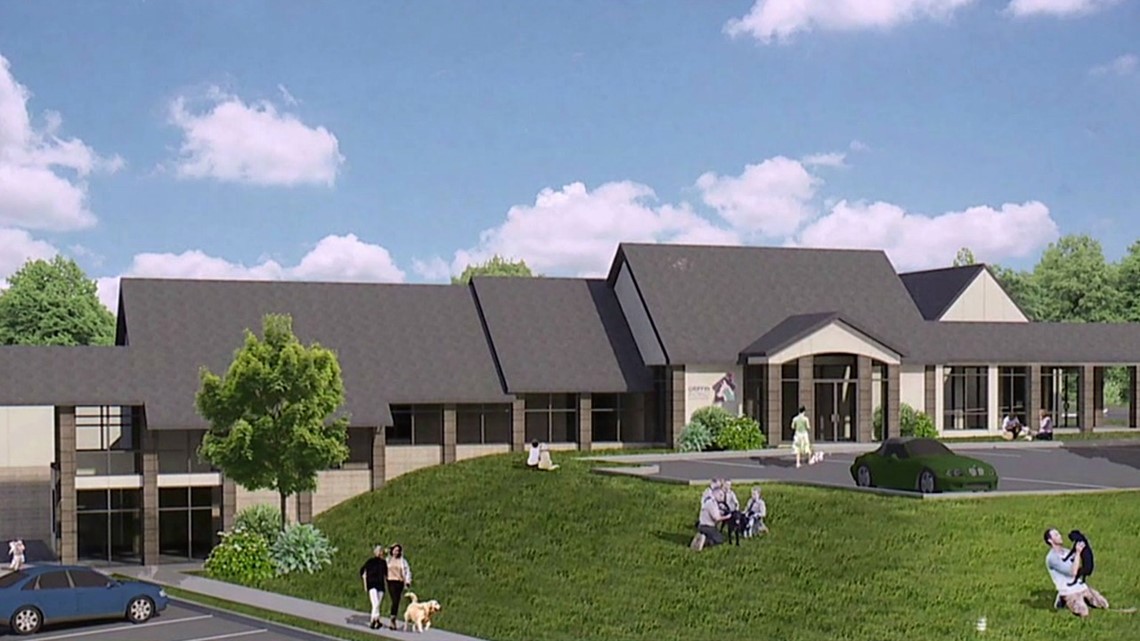 "We're going to increase the size of the building by 5,000 square feet," explained Edward Florentino. "We're going to increase the cages; each pet cage is going to be increased per square foot, so during their temporary stay they will be more comfortable."
Air conditioning will be added and a few of the shelter's plaguing problems will be fixed.
Humane Officer Sandy Scala has worked at Griffin Pond for about 30 years. She says the shelter has needed an update for a long time.
"After everything that's happened the last couple days, this is just a godsend," said Officer Scala.
This day comes after a stretch of really bad days for Scala. First, five malnourished Labrador puppies came under their care. Then came Chelsea. The starving boxer mix was found this week in Throop very near death. Should she pull through, Scala says Chelsea would be her greatest success story.
So, it's just a golden shovel right now but it's throwing a bone to the humans who call this place home, too.
"So, it's like both sides of the coin, and I'm very happy to be on this side today. And Chelsea is doing better, she's made it through the night, so, that's a good thing. I just can't wait until maybe someday she can see what this looks like," Scala added.
Griffin Pond officials say the renovations should be complete by this time next year.
As for Chelsea the boxer, who has gotten a lot of attention since our story Monday, humane officers are looking for her owner who drives a black Mitsubishi Gallant. Anyone with information is asked to call Griffin Pond Animal Shelter at 570-586-3700.