SCRANTON, Pa. -- State police now say a deadly crash in Scranton last week was a homicide.
According to troopers, John Jenkins, 39, of Lackawanna County, admitted to cutting the brake lines of Tammy Fox's car last week.
She hit parked cars before slamming into a tree. She died after being taken to a hospital.
Now, police say they know Jenkins cut the brake lines of that vehicle.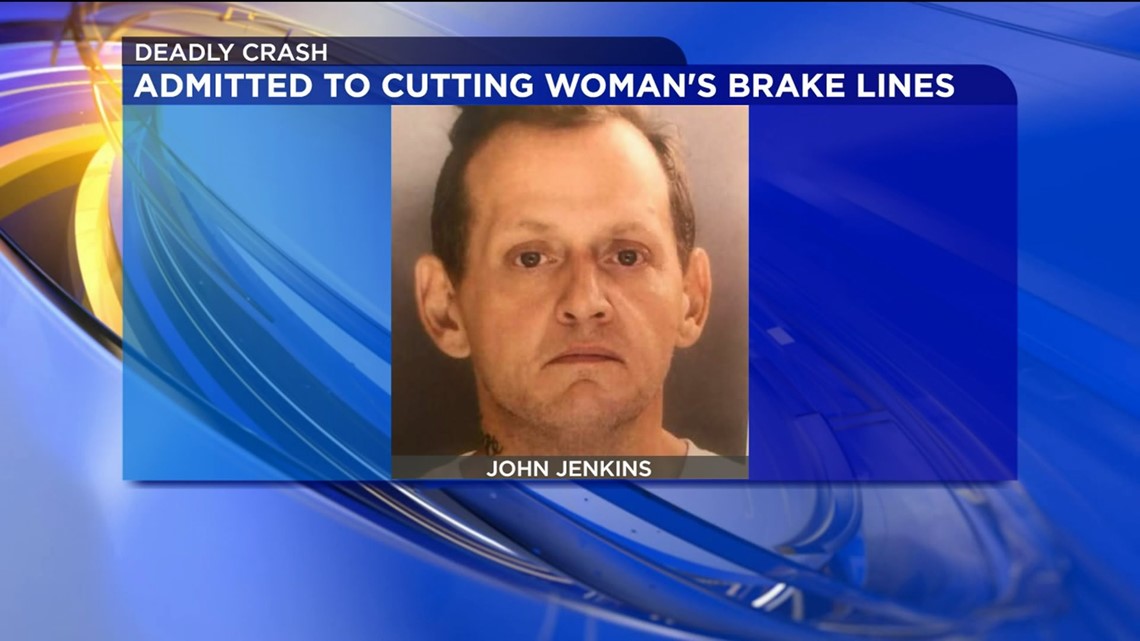 "99 percent of the time it's mainly operator error, but then when you look into it and that's why we have these inspections of vehicles, then we determine, 'Hey! This time it wasn't the operator.' This vehicle was actually tampered with and that's what caused the death in this crash," said Trooper Bob Urban of Pennsylvania State Police in Dunmore.
State police say a mechanical check of the vehicle revealed the cut lines.
According to court papers, Jenkins and Fox were together the night before the crash and Fox was "driving him crazy" because she was looking for a pipe to smoke crack.
Jenkins says he has no knowledge of cars, but, "cut anything from underneath the vehicle that could be used to smoke crack."
"We saw the car going through and she hit the two parked cars to there and she hit the tree and me and my coach stopped and we got out and we walked out and everybody was there like from Cooper's and they were trying to get the door open," said Richard Hein of Scranton.
The crash site is now a memorial to Fox, with balloons, notes, and flowers.
Someone has even written "Fox Street" on the sidewalk.
"She was a very sweet, caring person. She'd done a lot of things for other people and this is what happens, it's just horrible," said one woman who did not want her name revealed.
Fox was a mother of five and a witness in the case against former Lackawanna County corrections officers accused of corruption and sexually assaulting female inmates.
"From what I understand she was run off the road a month or so ago and it just seems wrong, you cut somebody's brake line to use the line to smoke crack? I mean that's a little far-fetched," the woman said.
Jenkins is locked up without bail.