Investigators say someone stole more than a dozen catalytic converters from vehicles overnight.
Scranton police spent the morning outside the COLTS offices. Investigators say 16 catalytic converters were taken off smaller buses inside the gated property, and it wasn't the only business hit overnight.
In surveillance video, you can see three people get out of a dark gray car at the Utz distribution warehouse just up the street from COLTS. The thieves worked quickly to remove four catalytic converters from vehicles — seven minutes in total — before they took off.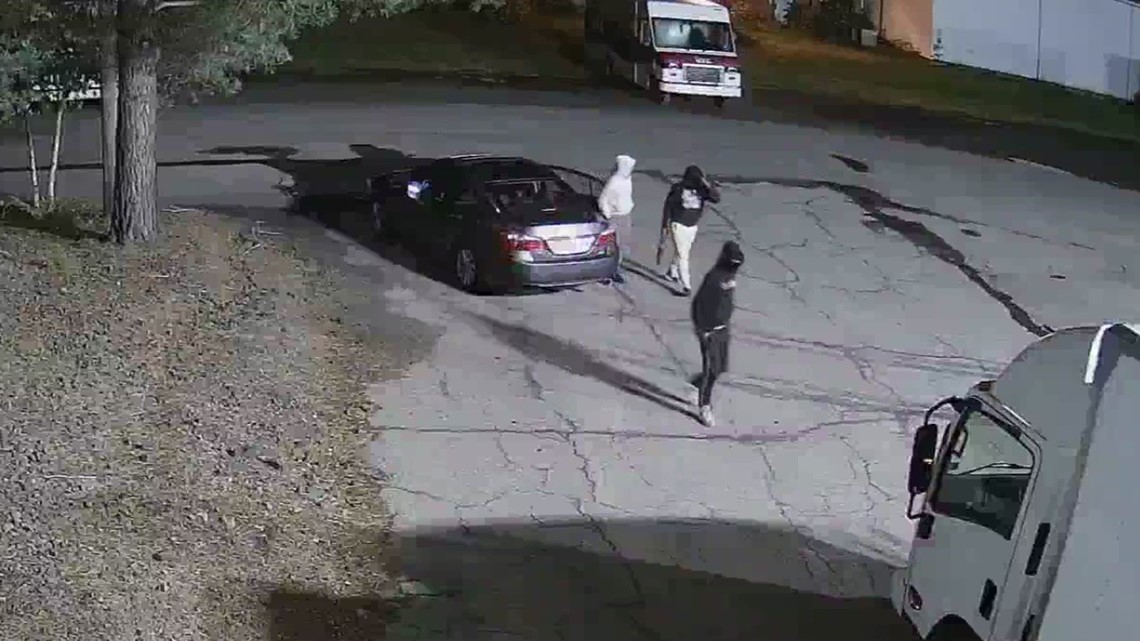 Utz district manager Joseph Vieira says it was a bad start to the day.
"Quarter to 6 this morning, I arrived, and first thing I saw was this truck, and I knew that we were hit because it's the third time that we've been in the last six months," Vieira said.
Vieira says Utz recently installed new lights in the hopes they wouldn't get hit again. Each catalytic converter costs about $1,500 to replace, and it's the drivers who suffer the most.
"They're independent operators, and that comes out of their pocket. The insurance company usually covers them once, and then the rest is on them."
With so many vehicles out of the fleet, it creates a problem with day-to-day business for both companies.
"They both had to sit because the trucks are up at the garage getting fixed, temporary, so they can run them tomorrow, so they both had to sit."
Vieira says it's frustrating having to repair vehicles again and again and hopes more than just the thieves are held accountable.
"Somebody is accepting what they're taking, and that needs to stop. Until that stops, they're going to keep doing it."
"COLTS is communicating with its riders to minimize service interruptions for the remainder of the week
"Shared ride transportation will continue, un-interrupted, for medical-related and disability travel while non-essential trips will pause ...
"Trips that are considered essential include ADA, medical, dialysis, and employment. They will be provided as normal tomorrow.
"Non-essential trips were canceled Thursday.
"It is expected that full shared ride service will resume early next week."
Investigators say if you recognize any of the thieves or have information, call Scranton police.
See news happening? Text our Newstip Hotline.