Sometimes the best therapy doesn't come from those on two legs.
Geisinger Medical Center has a long-running program that pairs well-behaved and specially-trained dogs with kids who could use a little 4-legged distraction.
"We have trading cards that we hand out, and the kids get to collect them. And it's a hit!" said Ashley Terry, a Child Life Specialist at Geisinger.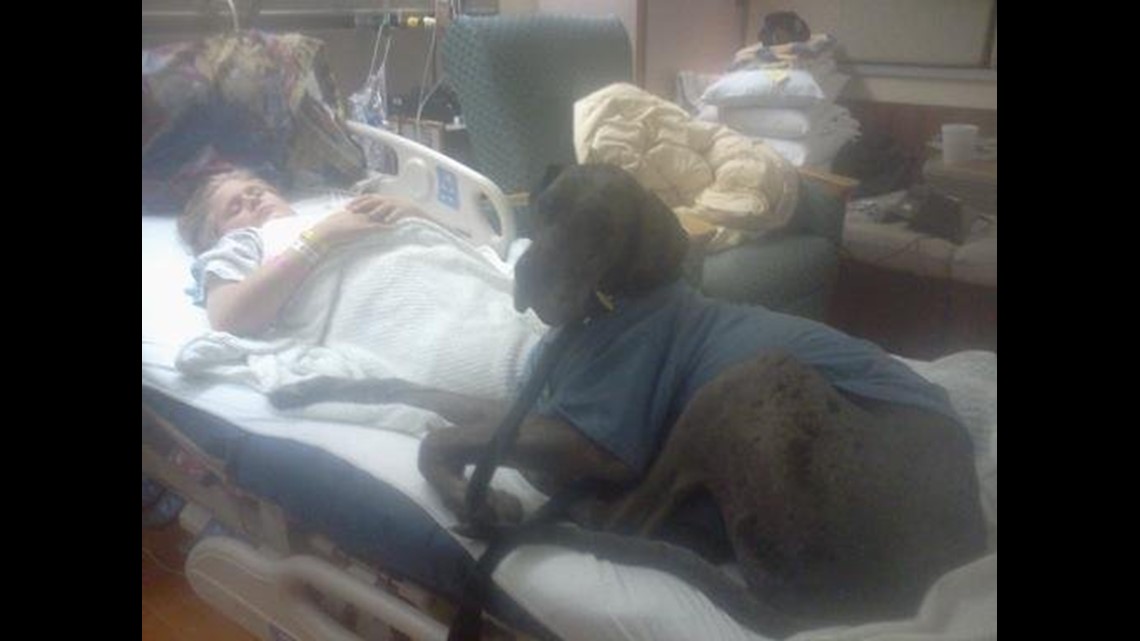 The program is called Tender Paws.  Volunteers invited us along to meet a few of the patients and see the therapists in action.
One patient told us the dogs make her happy.  Her mom calls the program comforting.
"I think it's incredible.  It reminds her of our dog at home that she's missing- and it has helped put a smile on her face," said Billie Jo King of Belleville.
Keri Lysiak of Danville says the same.  Her son Nathaniel just had his fourth surgery.
"Oh this is a great program.  He loves dogs, makes him very happy.  I think it would help a lot of the kids in here for something going on, absolutely," she said.
The volunteers all say the kids are certainly the focus of the program, but point out that sometimes the parents like it just as much.  And if you ask Pat Campbell, who brings English Setter Riley here monthly, it's good for the animals too.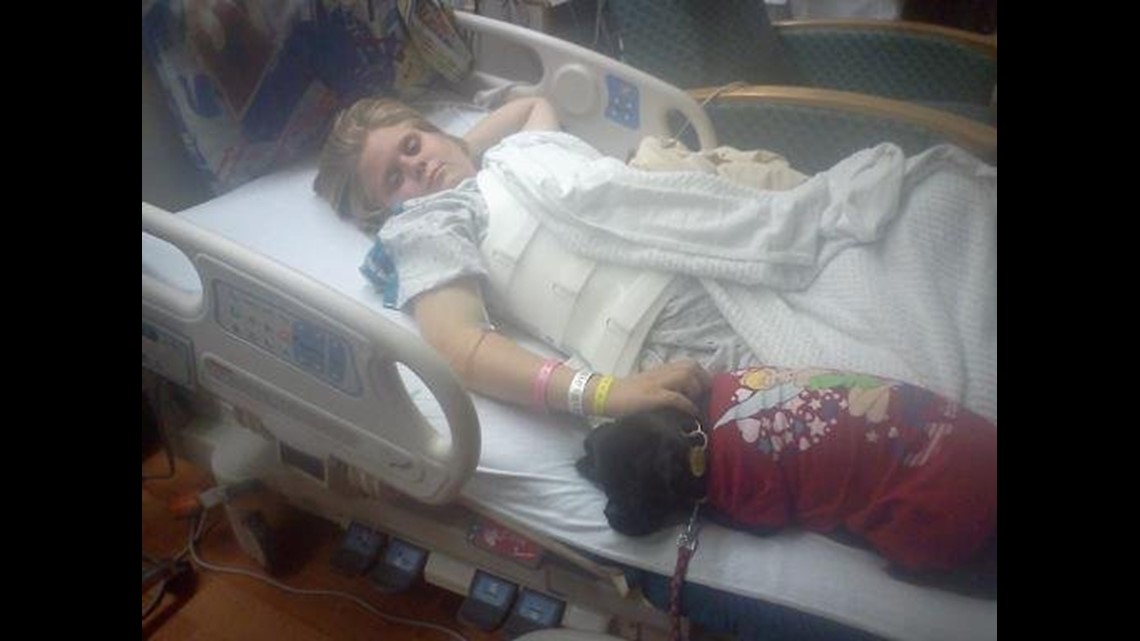 "The dog loves to come.  He knows the nights we're here because he gets a bath the day before, and as soon as I lay out the t-shirt he knows he's coming to see the kids," said Campbell.
Research has shown that the benefits of animal-assisted therapy are many, including improving mood, reducing stress, and easing discomfort.
James Smith can vouch for that personally.
"In 2001 I had open heart, and a golden retriever came to visit me.  And it really perked me up.  So that's why I do it," said Smith.