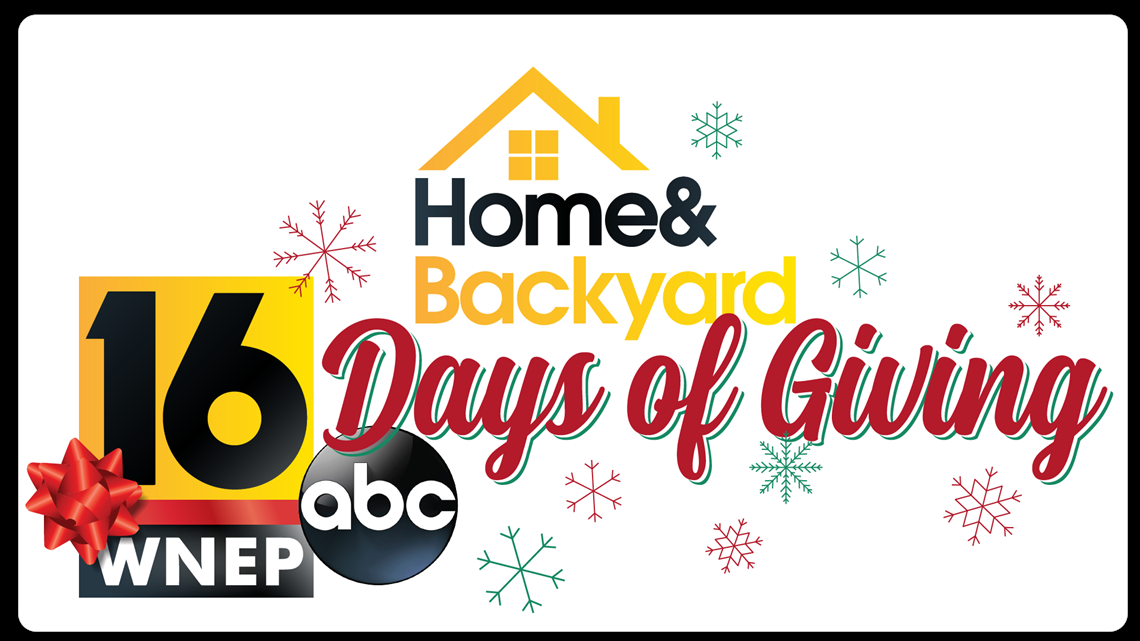 16 Days! 16 Prizes! 16 Winners!
Home and Backyard's 16 Days of Giving is coming and here's everything you need to know!
What is it?
16 Days of Giving is a set of 16 contests taking place on 16 consecutive days beginning December 2 and running until December 17. Each day is a new contest with a new prize worth at least $150 and a new winner!
How do I enter?
Click on the Daily Prize links below to enter each day's contest.
Home & Backyard's 16 Days of Giving begins December 2nd! Good Luck!
When will winners be announced?
Winners will be contacted via email starting Monday, December 9th.
WINNERS
DAY 1
Debra B.
Avoca, PA
DAY 2
Darlene A.
Montoursville, PA
DAY 3
Art H.
Hawley, PA
DAY 4
Vince N.
Taylor, PA
DAY 5
Robin M.
Stillwater, PA
DAY 6
Ruth D.
Scranton, PA
DAY 7
Sara C.
Scranton, PA
DAY 8
Sarah A.
Kingston, PA
DAY 9
Elisa D.
Dickson City, PA
DAY 10
Tina H.
Dallas, PA
DAY 11
Joe U.
Mahanoy City, PA
DAY 12
Skeeter C.
Lords Valley, PA
DAY 13
William P.
Jersey Shore, PA
DAY 14
Tracy S.
Bloomsburg, PA
DAY 15
John S.
Eynon, PA
DAY 16
Charlene V.
Hawley, PA