MONTOUR TOWNSHIP -- A motorcyclist and well-known auctioneer who had just bought a Harley Davidson was less than a mile from the dealership in Columbia County when he crashed into a sport utility vehicle and was killed.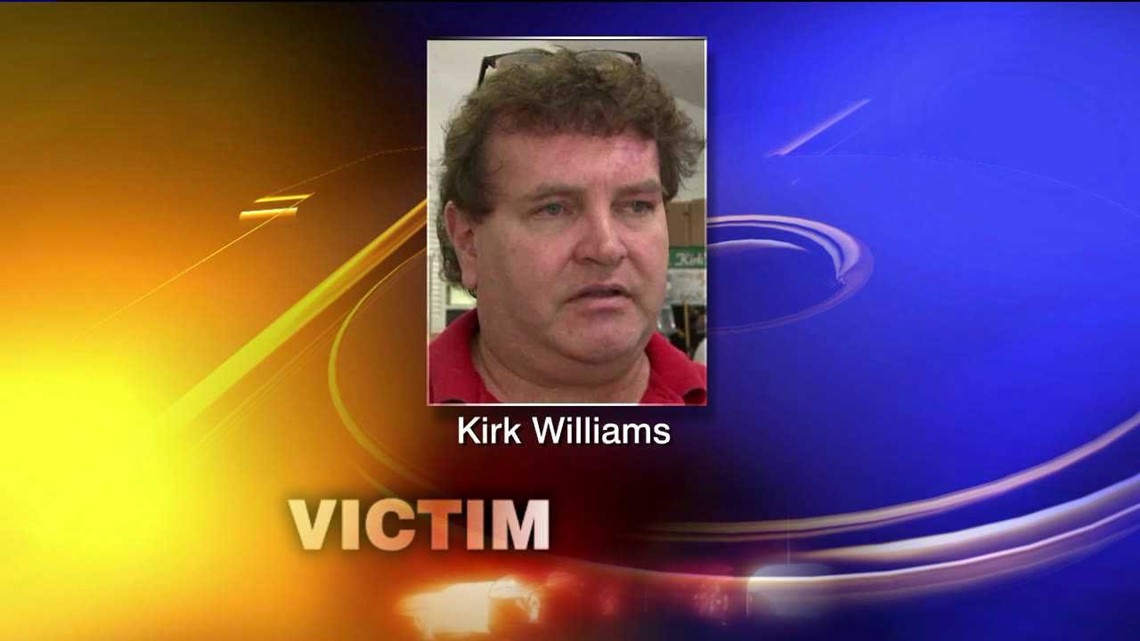 Black cloth drapes across the sign in front of Colonel Kirk's Auction Gallery near Millville.  People who live near the auction business say the cloth was put there just hours after the owner Kirk Williams was killed in a motorcycle crash near Danville.
"Total shock," said his friend Doug Smith. "I read the paper this morning and it was just total shock.  The first thing I saw when I read the headline was 'auctioneer killed' and I just thought it couldn't have been Kirk."
Police say the crash happened Tuesday evening after Williams picked up his brand new Harley Davidson from the dealership on Route 11 near Danville.  Williams was less than one mile from the dealership when an SUV pulled out in front of him and he was killed.
Tom Howard is a friend and former employee of Kirk Williams.  He says Williams recently told him of his plans to get a new motorcycle because he missed riding.
"Like his friend said last night, he was so careful on his motorcycle that when they rode together, he was always lagging behind.  So it wasn't like he was fooling around or anything.  It just it hurts," Howard said.
All of the auctions were cancelled for this week.  Family friends tell us Kirk's son plans to take over the business and start up auctions again as early as next week.
"I know all of his customers are going to miss him because he did so much for everybody," Howard said.
The driver of the SUV is listed in fair condition at Geisinger Medical Center near Danville.

A post made on the Colonel Kirk's Auction Gallery Facebook page says the auctions will resume soon because Kirk would have wanted the show to go on.