CLEVELAND TOWNSHIP -- Five teen football players in Columbia County have been cited for killing animals.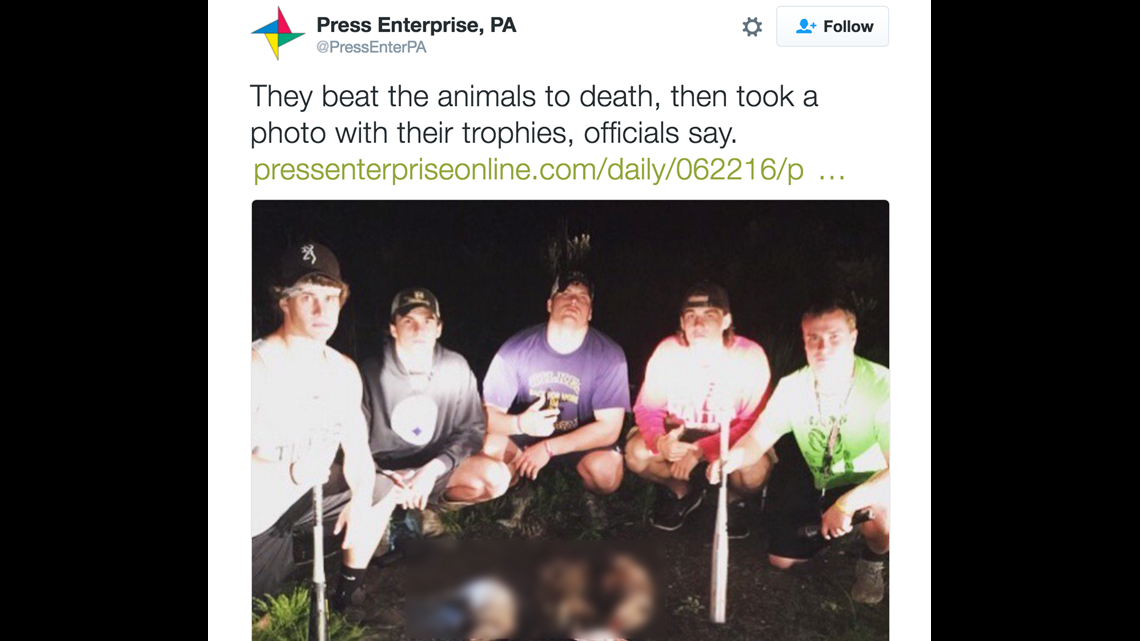 "I  just don't think it's right. There's no reason to be going around and beating innocent animals and killing them. I just don't think it's right," said Matt Mindler of Catawissa.
The teens were cited and face fines. Four of the five cited were members of southern Columbia's state championship football team who graduated earlier this month.
Blake Marks, Austin Knepp, Gabe Delbo, and Nick Becker helped lead the Southern Columbia Tigers to a state title in the fall.
Becker was WNEP's offensive dream team player of the year. Marks was also on the dream team.
Mark Kitchen a football player from Danville was also cited.
"Some kids that are good kids, college bound. Never has any trouble with the law, trouble in school, made a bad decision," said Jim Roth, the head football coach at Southern Columbia. "Some of these kids are not even aware of all the laws as far as small animals."
"I had animals myself and I would rather help them and hurt them," said Cyril Kowalick of Catawissa. "The punishment they get, the punishment they get and you do the time or whatever."
Newswatch 16 spoke with some people in this community who did not want to talk on camera, they told us they consider the behavior to be stupid. Others say it's more serious than that.
Mindler said, "I understand that to an extent but at the same time, I just don't think you should be going out and killing living creatures like that."
Newswatch 16 did try to contact the wildlife conservation officer who filed the citations. He did not return our calls