CATAWISSA TOWNSHIP -- A district judge in Columbia County wants people to stop wearing pajama bottoms when showing up to court. In order to remind people not to wear the bottoms, he even put up a sign in the lobby of his courtroom.
Magisterial District Judge Craig Long told us he's seen more and more people come into his courtroom dressed in pajama bottoms. He doesn't think that kind of attire is appropriate and hopes the new sign in his office will get people to think twice before wearing pajamas in the courtroom.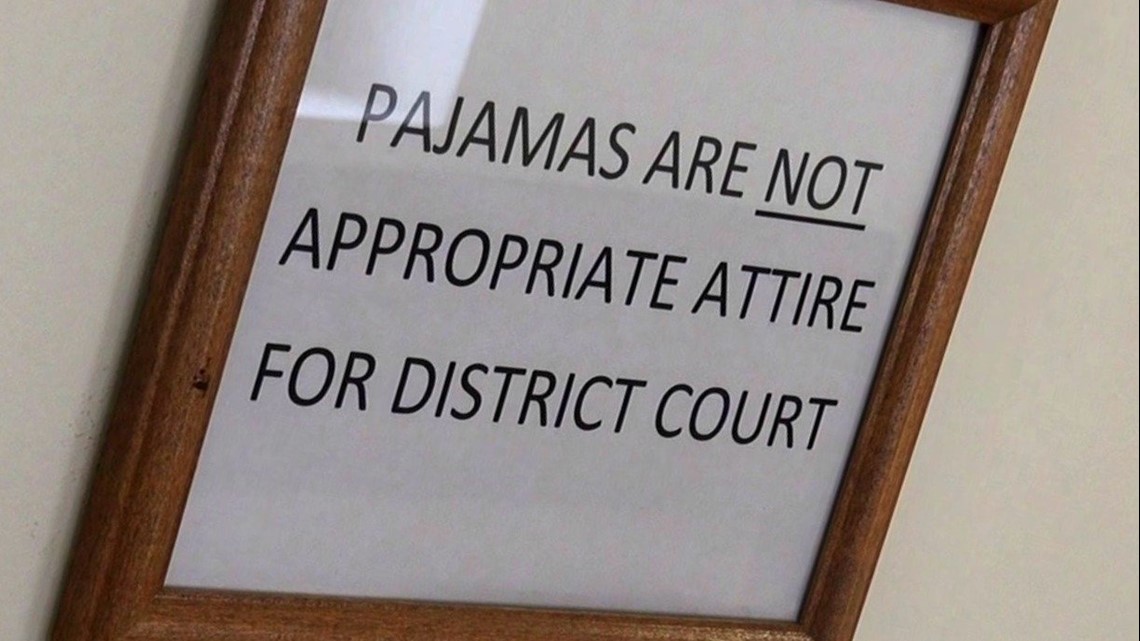 It's a new sign that hangs in the lobby area outside the courtroom of Judge Long in Catawissa Township. The sign is gaining some buzz, and Judge Long hopes people start to follow his rules.
"We have a growing problem of people not dressing appropriately for court. I just put it out there as a reminder of the code of conduct that should be followed when appearing in court," said Judge Long.
It seems to be a trend that more and more people are wearing pajama bottoms out in public.
Judge Long tells us that's fine, but there are some places pajamas shouldn't be worn and the courtroom is one of them.
"Just like if you're going to church, you should dress appropriately. We think that if you're going to court, you should dress the same way."
Judge Long said he had the idea of putting up the sign in his head for a while. Once he got permission from his superiors, he took the plunge.
He says this sign is not meant for people who are just stopping by to pay fines or get paperwork, it's only meant for those who may have to appear in court.
"It's not a law. It's not a rule or something we can enforce. It's just there as a reminder."
Carla Hays from Catawissa Township saw the sign on the Catawissa Borough Police Department Facebook page. She tells us pajama pants should only be worn at home and thinks the sign is a good reminder.
"Suit and tie and a nice dress, no pajama pants. I'm sorry, no pajama pants. I agree with the judge," she said.
Other people we spoke with believe people they should be able to wear what they want.
"I don't think it should matter," said Michael Phillips of Catawissa Township. "If you want to wear pajama pants, wear pajama pants. It's the person's discretion as far as I'm concerned."
Judge Long tells us he has received no negative feedback from other officials regarding the sign and he hopes people start taking the reminder seriously.